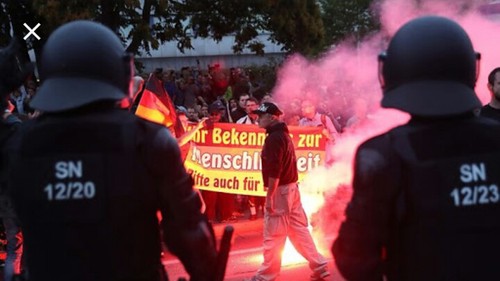 The minutes of silence observed by the players of both team (Madagascar & Senegal) on Sunday before kickoff as scheduled got me wondering why. Then it came up that a stampede just occurred before the kickoff was set.
I still ponder with an awe why soccer fans won't get to think twice before taking certain actions. How could men of age tend to cause disaster all in the name of love for sports. The stampede that occurred in the AFRICAN NATIONS CUP QUALIFIERS match between Madagascar vs Senegal isn't the first of it kind in African matches though less death was recorded (1) with about 40 injured. (still bad).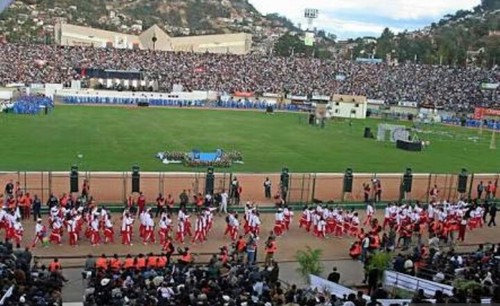 Most African fans have placed themselves as vicious individuals instead of exhibiting a good sportsmanship attitudes.
Our flawless African nature style of supporting our teams has been dragged to mud by some spurious individuals.
Details about the Stampede:
One person died and 40 were injured before kick-off between Madagascar and Senegal in Antananarivo on Sunday. The fatality was confirmed by Local hospital officials after fans tried to enter an already full Stade Municipal de Mahamasina situated in the country's capital ahead of the qualifying clash. Officials closed the gates once the 22,000 capacity venue was full but hundreds of spectators were still hoping to get inside. It was conveyed that most of these spectators have been queueing outside since morning for the afternoon game.
The police chief Herilalatiana Andrianarisaona told French radio station RFI "The supporters wanted to get in but the gate was closed because the stands were full. The people in front couldn't step back and other people arrived behind them in some numbers. This is what provoked the stampede".
Those injured along the course of the stampede were visited by the Madagascan sports minister Tsihoara Faratiana in the hospital along with the ministers of defence and health, as well as officials from the Malagasy football federation.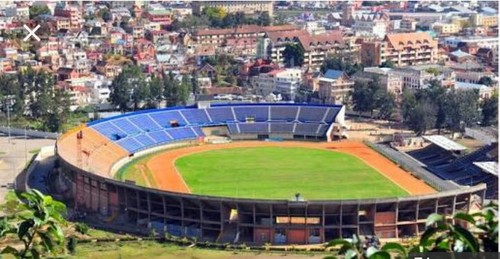 Other death tragedies In African stadiums includes;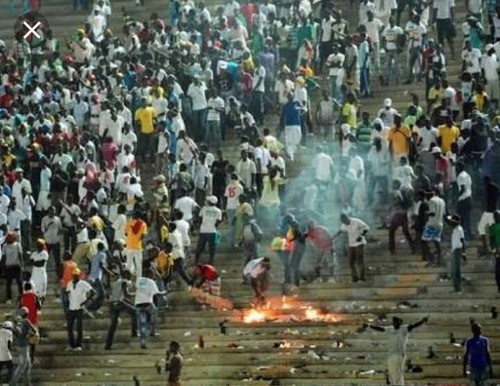 Accra Sports Stadium(Ohene Djan Stadium) in Ghana which recorded 127 fans dead in May 9, 2001 after police fired teargas into the stands following a league match between Hearts of Oak and Asante Kotoko which led to a stampede.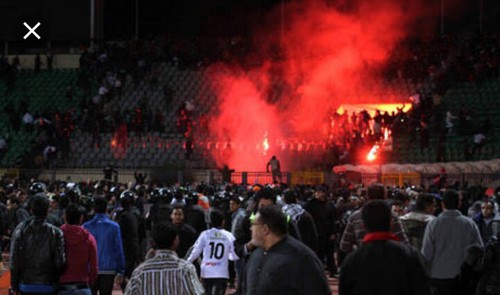 On the 1st February 2012, 74 people were found dead when fans of Egyptian side Al Masry turned violent against visiting supporters of Al Ahly at the Port Said Stadium.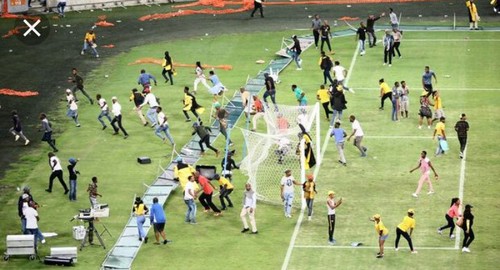 2 fans were killed in South Africa during a crush at the entrance gate for a pre-season friendly between Soweto sides Kaizer Chiefs and Orlando Pirates at Soccer City, where the 2010 World Cup final held.
These are sad moments for us.
May the soul of the departed rest in peace.
Thanks for reading.
Comment below :)
follow @stanleyasokingz.