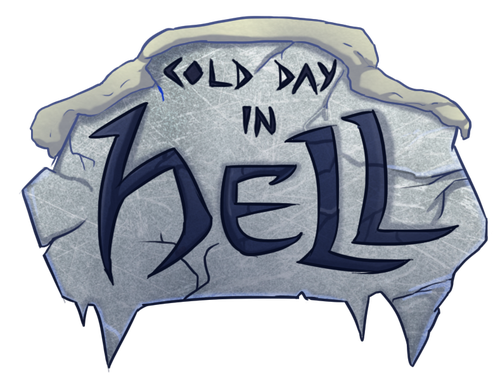 This was total annihilation, vilification, obliteration, destruction, erasure. The English premier league football world witnessed the most interesting, funny and sad game on Sunday Matchday 26. Well, speaking of sad, I believe only Chelsea fans can relate more. For me, it was fun watching the citizens tear up the London blues at Etihad. I couldn't help myself laugh so hard that i almost puked. The goals were just coming in and in and in until the truck was filled. At least, Manchester united would be clear within the top four while Maurizio and his army lies in 6th place beneath Arsenal(5th).
This is a Happy Moan Day contest by pete. Here's a Link to participate. As You read along, Have fun with the memes😁.
Raheem Sterling gave City the early lead they needed. Sergio Aguero doubled the scoreline with his magnificent 25 yards away shot that stunned the crowd. Kepa had no chance with the ball as it drove in the top-right corner. Six minutes later, Sarri's men made a mess of clearing Zinchenko's cross. Barkley heads back the ball into the area while Aguero brilliantly strikes the ball past Kepa. In the 25th minute, Gündogan made it four for the team. Higuain(Chelsea) tried a shot at the goal post just before halftime but Ederson was clever enough to make an awesome save.
Six minutes into the second half, the Argentine striker was inches away from his hat trick as his header smashes the crossbar. However his time came as he matches Alan Shearer's record of 11 premier league hat trick goals from the penalty spot. Azpilicueta brought down Sterling within the eighteen yard box, giving away a penalty. Well Aguero smartly sent Kepa the wrong way. Raheem Sterling made it six in the 80th minutes and it was all over.
Chelsea suffered the heaviest defeat in premier league history since its inception in 1992. It was in 1991 that they underwent such a drastic loss against Nottingham Forest (7:0). Maurizio Sarri divulged to sky sport Italia that his sensations before kick off were good but the early goal conceded affected the whole game. "It was a total blackout", he said.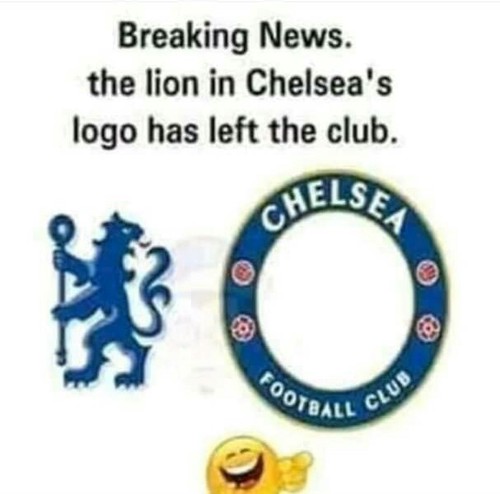 Extras
-***- Flashback
📅 19th December:
Ole Gunnar Solskjaer appointed.
4th - Chelsea 37pts +21gs
5th - Arsenal 34pts +17gs
6th - Man Utd 26pts 0gls
-***- Present
📅 12th February:
9 league games later.
4th - Man Utd 51pts +17gs
5th - Arsenal 50pts +16gs
6th - Chelsea 50pts +16gs
What an impact. 🔴
-***- Fun fact - The London blues moved to sixth position after losing six to nil on the sixth Sunday of the year😂😂😂.
-***- It was funny how Manchester United fans supported city to beat Chelsea while Liverpool fans supported Chelsea to beat city. Then next week Chelsea fans will be supporting Liverpool to win united while City will also be supporting United to win Liverpool😂😂😂. Well, after the loss, a letter from we the Manchester united fans read; Dear Manchester City, On behalf of the United family, we want to say a big thank you for what you did to Chelsea, helping us to remain in Top 4. We promise to return the favor when we meet Liverpool. Yours sincerely, #United...#GGMU.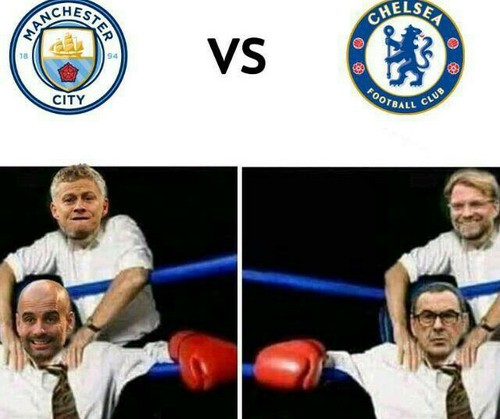 -***- Chelsea vs Sheffield |•> 3-0
Bournemouth vs Chelsea |•> 4-0
Chelsea vs Huddersfield |•> 5-0
Man city vs Chelsea |•> 6-0
Who knows what it'll be next😂😂😂
What really happened to Chelsea?
They were THRASHED
They were BULLIED
They were ANNIHILATED
They were EMBARRASSED
They were DISGRACED
They were DEMOLISHED
They were DISMEMBERED
They were DESTROYED
They were DISMANTLED
They were DRUBBED😭😭😭...!!!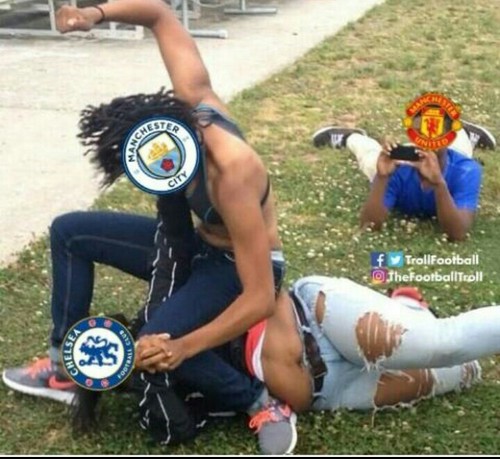 The club manager's job is at risk as Abrahimovic didn't say a word concerning the match. We can't say what to expect since the club owner has not attended a game this season rather, spends most times in Russia and Israel. The club manager has a month to secure his job starting with the Europa league round of 16 qualification against Malmo. Hence, Chelsea faces Manchester United in the fifth round of the FA Cup, Manchester City in the Carabao Cup final and Tottenham Hotspur in the Premier League before the month is out, games in which the board will expect to see reasons for optimism.
Word Of Encouragement.
To the entire team: Our greatest glory is not in never falling, but in rising every time we fall. — Confucius
To the team manager: Strength doesn't come from what you can do. It comes from overcoming the things you once thought you couldn't. – Rikki Rogers
Thanks For Reading...