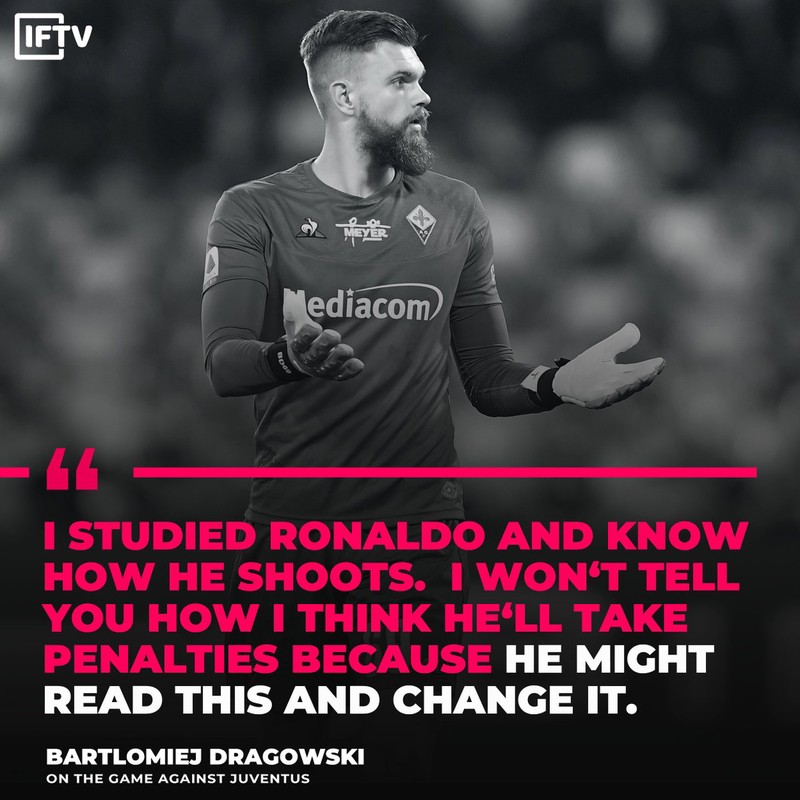 Sometimes, its best to keep some ideas and momentum intact till its necessary to divulge them. B. Dragowski was too quick enough to over build his confidence when his team (Fiorentina) visited the Allianz Arena on Sunday. Cristiano Ronaldo proved to be mentally bulletproofed and did what he knows how to do best.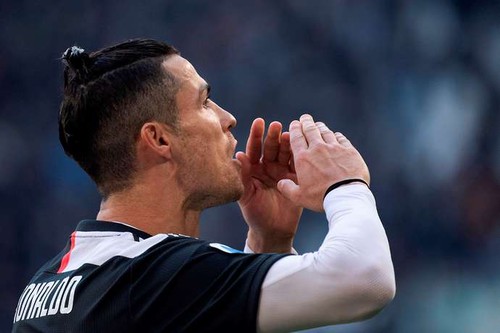 The Polish shot stopper Prior to the match told Corriere dello Sport,according to Football Italia: "I studied Cristiano Ronaldo, I know how he shoots. I'm not going to tell you how I predict he'll take penalties, or he could read this and change it." That was a big one to spell out, however, he was given the opportunity to pit his money where his mouth was.
Ronaldo shoots from the spot kick 12yards away to goal in the 40th minute of the 1st half. Dragwoski was fortunate enough to have dived the right way but still couldn't stop the Portuguese shot. One chance lost for the shot stopper to prove us beyond doubt of what he said. Another chance for Dragwoski came in the eightieth minute when Federico brought down Bentacur. C. Ronaldo stepped up to take the penatly and sends the ball into the bottom corner. The Fiorentina goalie totally went the wrong way this time around.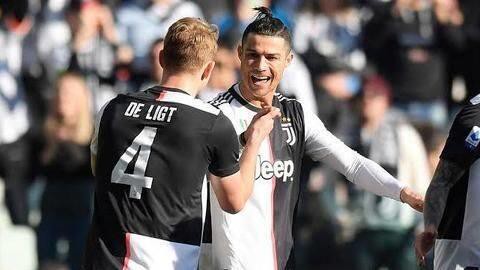 However, Matthijs de Ligt added a goal in stoppage time to give Juventus a 3-0 victory. What a sad day for the Polish goalkeeper. It was definitely a moan day for him.
On The Other End Of The Rollercoaster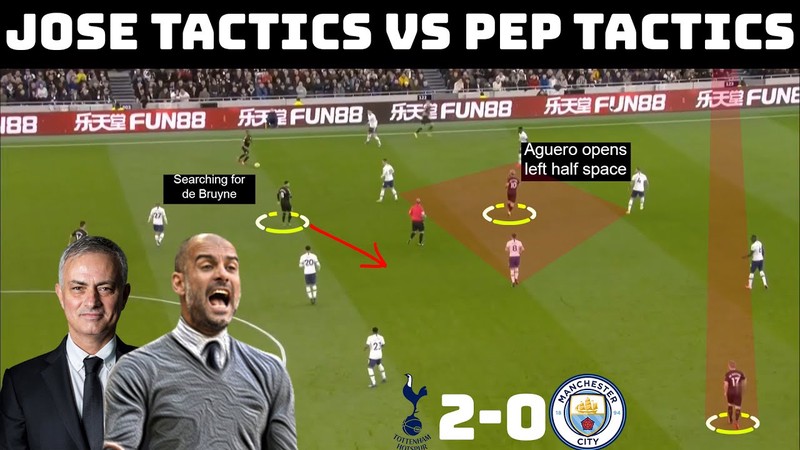 Its over though some might say its not but looking at things from the right angle, the English premier league title for 2019/2020 campaign belongs to Liverpool. The next talk on board now is on how to stop them from going the season unbeaten. That's the only honour left for Arsenal to protect as they are the only team to win the EPL in 200.. with a loss and 49 games unbeaten. With the form and agility of the Merseyside reds, they are looking forward to achieving same feat with big boys like Chelsea, Arsenal and Manchester city still on their way.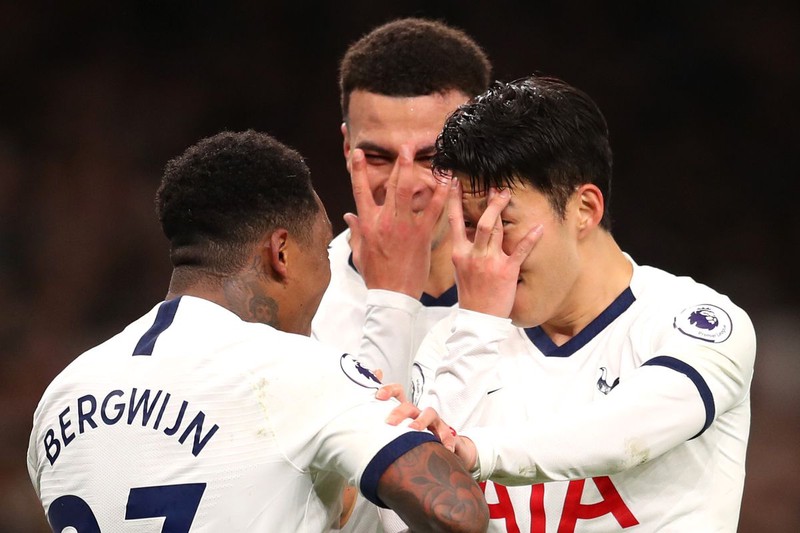 The Cityzens visited the White Hart Lane stadium on Sunday with the aim of keeping their title race intact but otherwise was the case for them. S. Bergwijn and Heung Min Son punished them severely with their second half goals respectively. Manchester City have actually been struggling this season while spurs gifted them a sixth loss for this campaign. Everything bad about the team was on central display during the match. From the Normal hilarious VAR controversy to possession dominating to no avail, blowing up numerous clear opportunities, baffling substitutions, players absolutely failing to defend against pacey forwards, Cancelo literally dribbling the ball out for a throw-in under no pressure, De Bruyne desperately resorting to passes that are never going to work in an effort to make something happen.
---
No doubt the Cityzens are now seen as a statue for mockery since they have failed to keep the EPL competitive just as expectations wished. Their 2-0 loss away drags the farther away from league title contenders (Liverpool).
---
A Write up contest for the happy moan day blog!!!
Word Of Encouragement
Let that be a lesson to you, Bartlomiej. Don't try and play mind-games with one of the greatest players of all-time.
Thanks For Reading!!!