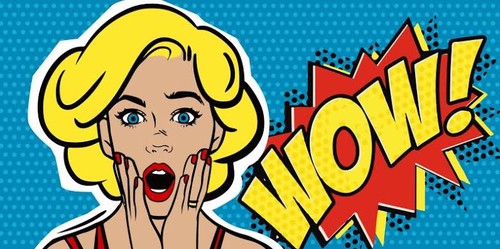 Welcome to another intriguing happy moan day post which if you haven't been partaking on, trust me you are missing the fun. A lot of well packaged drills and fun filled fluffs and fails.
---
Everton just got themselves into some kinda messy situation that they'd never want to forget in a hurry and even if they want to forget about it, it'll still hunt them like the bird box shadows. A golden win opportunity was given to them but they had to throw it all away even before I could say "Jack". How preposterous!!! Trust me when I say the Merseyside blues can't try such a display in my location. Angry viewers, fans and bettors will definitely raise some kinda disastrous issues. They'll sack all the players, sack the coach and team owner itself as well as sack the stadium.....LMAO😂😂. C'mon, who sacks a stadium, man!!!
---
Everton hosted Newcastle at home during their premier league clash. The home boys were legally enjoying their 2-0 lead until the doctor of mischief visited them. Moise Kean and Calvert-Lewin's respective goal gave them the lead. With 90 minutes on the clock, with an additional four minutes given. The congregation were already cheering for the victory, until boom!!! everywhere went dark....Arggghh!!! Although it did not go dark literally but the unexpected outcome can shut down the network service of a LAN with a 5G commander. It can equally clear, reset and reboot the human system too.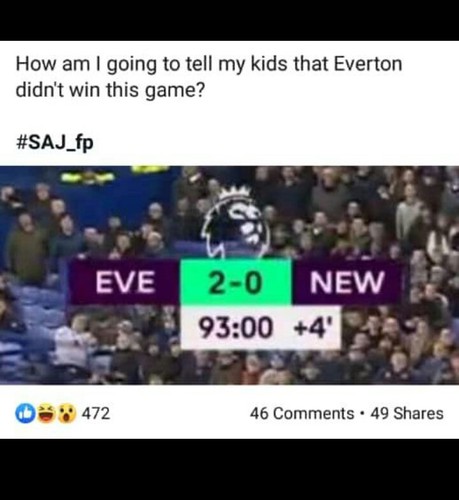 Speaking as it was, there was just 102 seconds between Newcastle's two goals. The first came in 90+4 while the leveller came in 90+5 both from F. Lejeune.
---
I haven't forgiven myself for missing those two goals. When it was 90+2, I had to go get popcorn from a stand very close to the door of the viewing center. With the hopes that the game is over. Just as I stood up and made couple of steps, boom!!! its a goal. I had to wait and each the replay. I was like, well that can only be a consolation goal. Heading to the popcorn stand, on arrival, boom!!! another echo of goal shouting. Turning to the Television, I almost cried😯😕. How could I miss this. You know that joy when you see the goal coming than watching a replay. Everton conceded two goals before I could walk from one shop end to the other. What a game.
---
Most times, bettors celebrate their bets won even when the game is yet to be over. Reason because there is just few minutes left and the goal difference is two and above. So in this situation, just imagine if a bettor has already been cheerful and shared drinks because the Everton game was last on his ticket and this happens...lol. who pay for those drinks man!!!?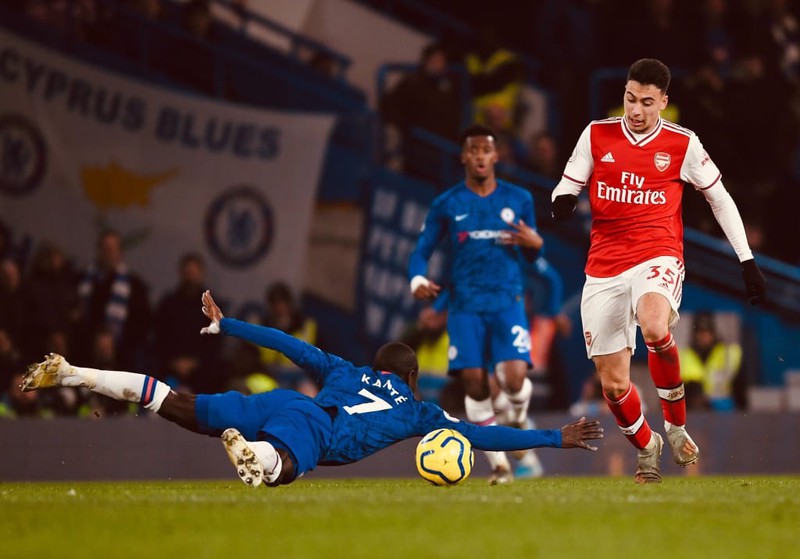 Chelsea on the other end of the line deserves to be banned temporarily from playing some matches.. Like, how can you explain to play a draw at home against a red carded and Bellerin captained side Arsenal? The players and coaching crew needs to be tied to a ceiling fan and then puts on the switch. David Luiz was sent off around the twenty third minute in the first half yet Chelsea could not make use of the golden opportunity to annihilate the Gunners. That's poor. Arsenal had only two shots on goal and both went past Kepa Arrizabalaga into the net.
---
David Luiz has received two red cards in his Premier League career.
1) 📆 Sep 2017: vs. Arsenal (for Chelsea)
2) 📆 Jan 2020: vs. Chelsea (for Arsenal)
What a player.
JAN 2019: Hector Bellerin scores late equaliser for Arsenal in a 2-2 draw against Chelsea.
JAN 2020: Hector Bellerin scores late equaliser for Arsenal in a 2-2 draw against Chelsea.
Looks like history was repeated. What a coincidence.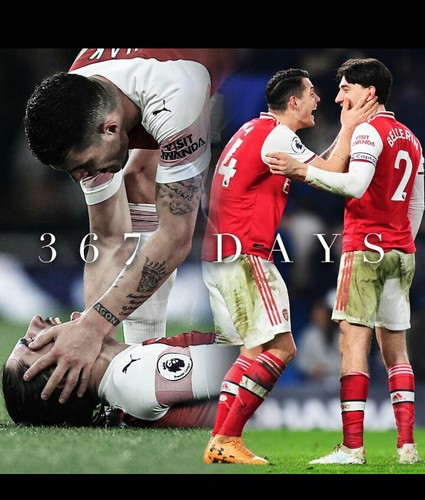 Extra Bonus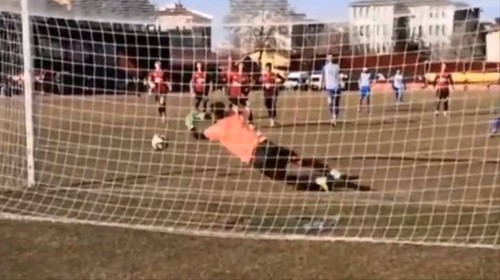 Absurd situation in the Turkish second tier 😲. Usakspor keeper Ersin Aydin saves a 90th min pen 💪but he's booked for coming off his line 😖Penalty retaken... saved! 😎. He's booked again for leaving his line! Sent off! 😡. Defender Levent Aktug goes in goal...Saved yet again! Total madness!!!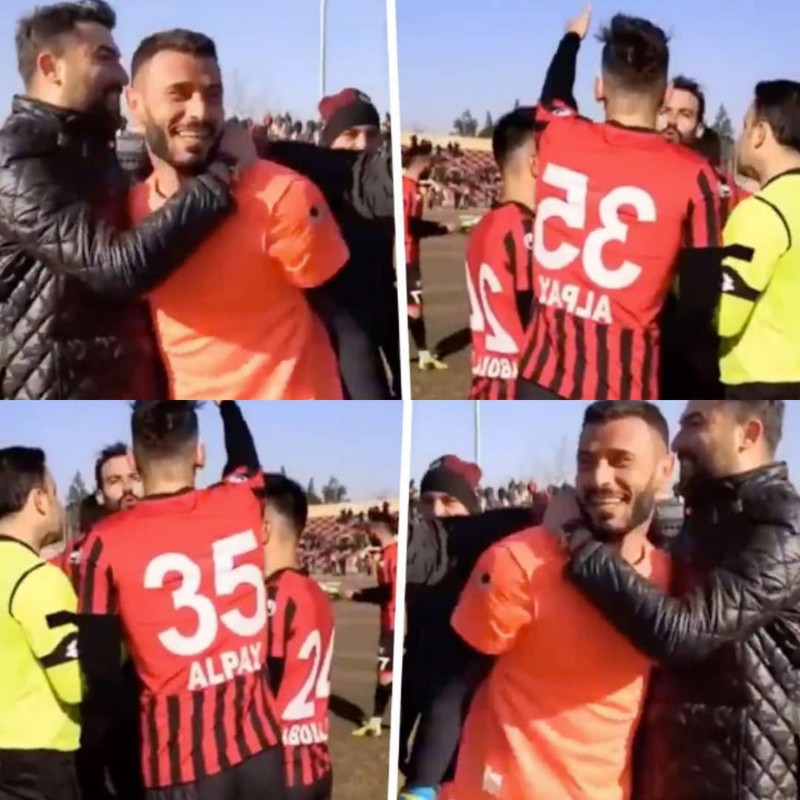 Word Of Encouragement
Not everything that can be counted counts, and not everything that counts can be counted. - Albert Einstein's.
"If anything can go wrong, it will."

Thanks For Reading!!!