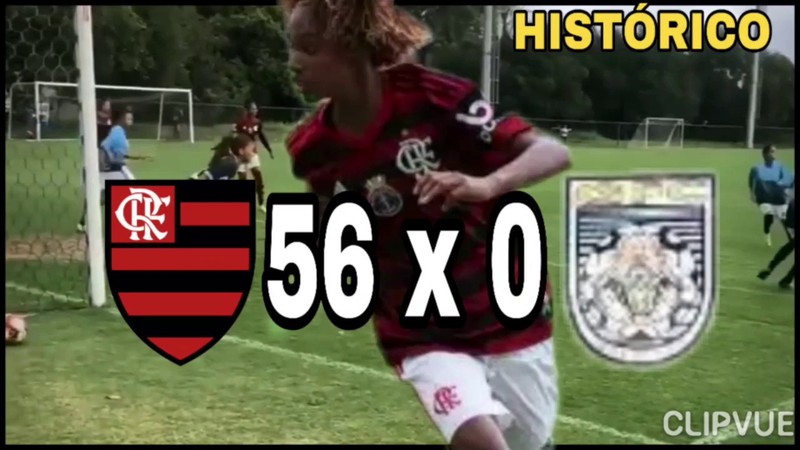 I've seen a lot of tormenting scorelines but this time around it is devastating...The goals kept coming in like tsunami and I began to wonder if the players involved in the goal massacre were having hangover. Watching the full highlight on TV, i thought it was a basketball game when i saw the scoreline...but c'mon, this is a soccer pitch and you don't play basketball with your legs. So whats with the enormous battering??? Flamengo women's team was definitely on fire as they trampled on their opponent over the weekend.
This is a Happy Moan Day Post.
I was weakened down to my bone marrow when I noticed the match was actually a competitive one. It was a Carioca Championship game in Brazil that Flamengo women thrashed Gremio women 56-0...That was bizarre and unbelievable!!!! Most doubled figure scoreline I've seen in football has always been in women games. This owes to the fact that one team is particularly not up to the task.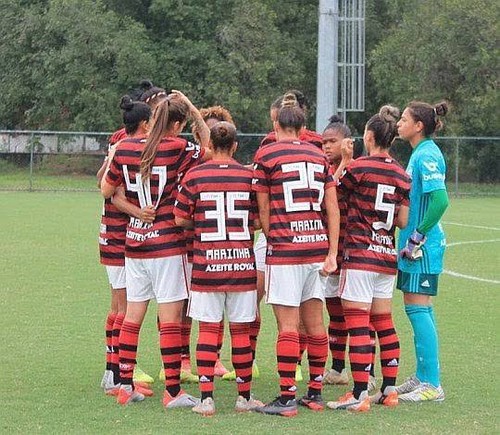 In previous counts, one of the most provocative result occurred in the 2019 women's world cup in France. The United State team squashed Thailand 13-0 en route to winning the prestigious tournament. Another happened in Italy serie c where Cueno destroyed Italian minnows Pro Piacenza 20-0. The affected team lined up with seven seven players against their opponent which backfired negatively. Bayern Munich also thrashed FC Rottach-Egern 23-0 in a pre season match. Of course, its either one big team against another or one team playing against a team that is not complete or its just a friendly game but in the case of Gremio, it was a competition. However, permit me to introduce the game that holds the world record for the highest scoreline ever. This scoreline was acknowledged by the Guinness Book of Records. Ladies and gentlemen, I present to you "AS Adema 149 vs 0 SO l'Emyrne", the 31 October 2002 match. Whatever happened on that day should be a story for another day.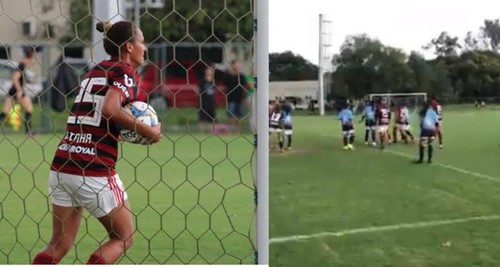 Back to our ladies, Gremio were down 7-0 as early as in the 11th minute of the game. At that moment, it was point clear that it's all over and there was and can never be any remedy to the huge embarrassment they were about to confront. Before the half time whistle, the favourite scored a whooping 29 goals. They added an extra 27 in the second half.
While the team in general was having fun, two astonishing players remarkably bagged eleven goals each while Simao recorded nine in her name. The team on it own capacity has ruthlessly scored 79 goals in their first three encounters. They must have learnt from the Benfica (Portugal) women's side who are on record scoring 293 goals in 16 matches, including a 32-0 win in one match.
I've got screenshots of funny post match comments concerning the outrageous scorings. Most of the comments were personal beefs from different fans. They are definitely using gremio's grieving situation to attack and settle scores.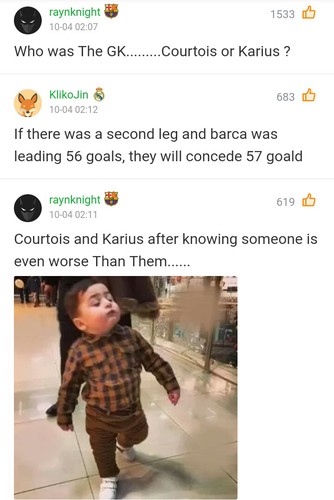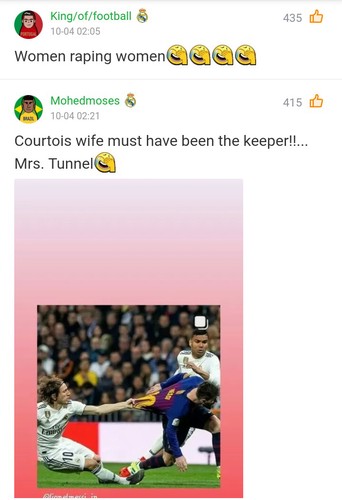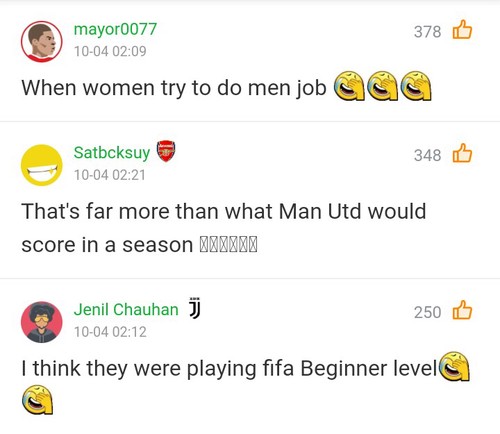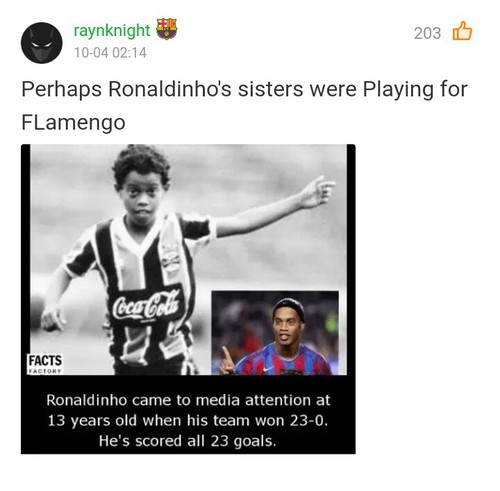 Word For Encouragement
Hey my Gremio ladies, you weren't the first and would definitely not be the last so far this world still exist. So pick up the piece left and strive to make a better tomorrow. One fall doesn't mean its the end.
Thanks For Reading...