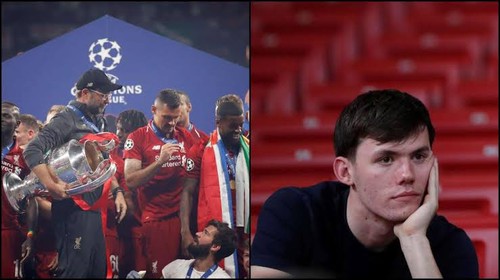 Achieving success on the field of play is always the aim but a bit spicing up during play would have been better. If i had bought a ticket to watch the 2018/19 Tottenham vs Liverpool champions league finals, i would regret it. How could a game like this after all the hyping fall to nothing more. Both teams were actually squabbling around, playing like the under 17's instead of entertaining us.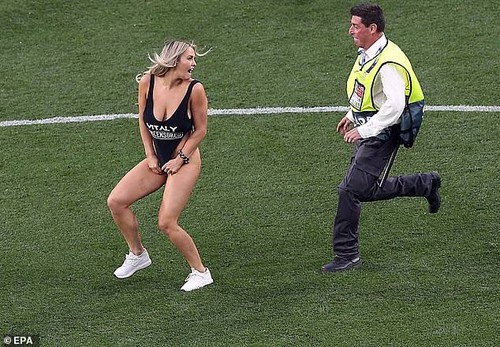 The only entertaining moment i could think of was when Kinsey Wolanski, invaded the pitch in the first half of the game. The UCL final pitch invader was said to be advertising a Russian adult website. I think that was perhaps one of the few moments this #UCLfinal had a bit of life. The boring moment made me turn the TV channel to NatGeoWild. Before i could turn it back to super sports, boomm!!! Origi the super substitute made it two. Not again:'( :)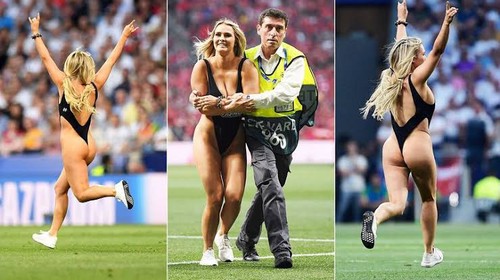 However, the game has come and gone and I give heartwarming felicitation and congrats to Liverpool who triumphed over Spurs. Nevertheless, I tend to wonder how the finals could have been if either Barcelona or Ajax made it there. There would have been dribbles, tiki taka, run ins and out, team play, fouls, battling, strength and so on.
The three man midfield for Liverpool played on a straight line in right in front of their own defensive line. It was as if they were playing a seven man defence. I can't remember Jordan Henderson, Gini Wijnaldum, Fabinho, James Milner playing close to the three attacking players (Firmino, Salah, Mane) before they arrive in the box. They stayed in a block of seven, they were very pragmatic but very solid defensively. One would definitely pay a transport fare to travel with the space of mid-fielders and attackers. The distance was way too long for me to cover in a day,..... lol.
If the match was a premier league match or the finals of the league cup, there wont be bothering about the effect. Since its the champions league finals, fans came to see emotions, series of amazing plays and tactics unfolding from both teams. Can you recall the second leg of Tottenham Vs Manchester city? That's what a UCL final should look like. What about Ajax Vs Tottenham? That's another Classical Final game.
Mourinho's words on the game; "Because it is a Champions League final, it has this emotional side of it, but I think the quality of the game was not good, and Tottenham have to be frustrated, because they lost and they feel that they are better than this. These big moments are when you have to be at your best level."
Whats your say about the game?
Thanks For Reading...