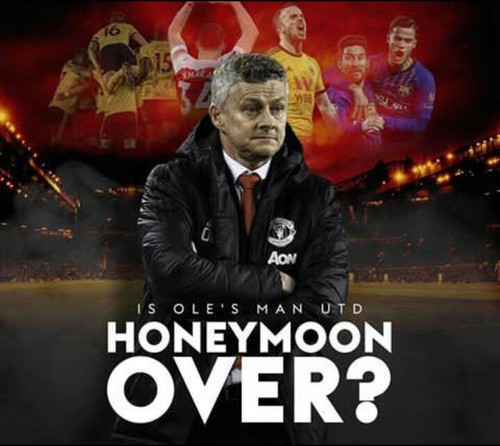 Manchester United has been the side talk of so many discussions and argument lately following their UEFA champions league exit on against the Spanish giants Barcelona. After loosing 1-0 at home and 3-0 away, they became the only team not to score in the quarter finals of the 2018/19 campaign. In this effect, many began to chant, "Is the honeymoon over"?
In Ole's last 8 Matches in all competition, he has won two and lost six. Wolves has been am the club that gives the worst nightmare to Manchester united after eliminating them in the FA cup quarter finals (2-1) and also grabbing off three points in their EPL game in another 2-1 encounter. Arsenal(EPL) and Barcelona(UCL) pretty did some harm too.
Manchester United have lost 5 consecutive away matches for the first time in their history:
❌ Everton 4-0 Man Utd
❌ Barcelona 3-0 Man Utd
❌ Wolves 2-1 Man Utd
❌ Wolves 2-1 Man Utd
❌ Arsenal 2-0 Man Utd
Obviously, United sets an unwanted club record,,, conceding more goals this season than in previous premier league campaigns.
However, there have been words from former United boss, Louis Van Gaal questioning the Norwegian approach after replacing Jose Mourinho in December. He Claims the manager parks the bus too. United had been playing anti-football, as I call it, but don't think that Ole isn't afraid to park the bus either, he is more defensive than you think. I have been watching the team, because I always look at United still, and Ole parked the bus against Arsenal. He did it against Tottenham in the league. And at stages against Paris Saint-Germain and Barcelona in the Champions League. Ole does it not just outside the 18-yard box. He parks the bus right in front of [goalkeeper] David De Gea.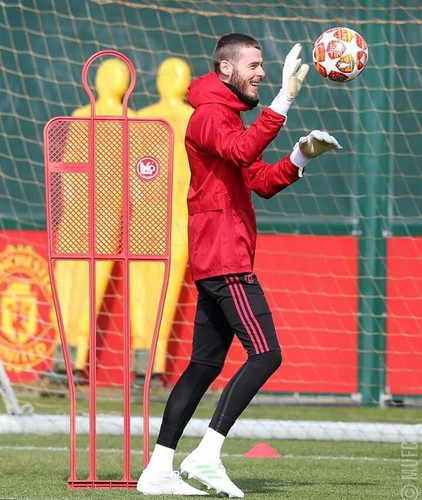 Paul Pogba on his own accord has reluctantly taken play actions into his hands. The manager has warned Paul Pogba that he cannot play wherever he pleases as Manchester United look to haul themselves over the line for Champions League qualification.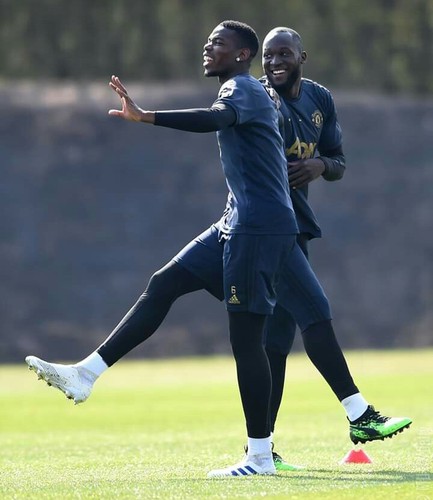 The club is really on the verge of falling out of the champions league next year as they go further point clear away from the top 4. To proffer solution and avoid a repeat at I on next year, the club has to purchase players of high value that can compete with top European clubs. The recent defensive line and strategy isn't really helping matters. The attacking force not wrong enough to tear down opposition defence.
The wheel is gradually falling off the grasp of Ole Gunnar.....
What could be the redemption strategy for the Red Devils?
I think its time for a reality check.
Thanks For Reading...