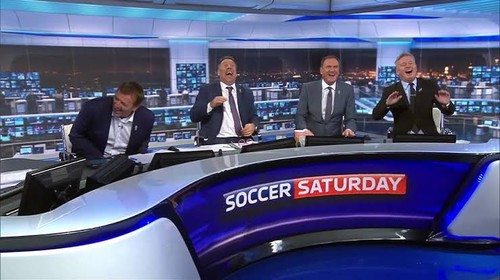 First of all, permit me to say "All Hail Manchester United". Notwithstanding the immense pressure EPL manager have faced recently, Ole Gunner Solskjær has proven to want to remain on the wheel and to not think of letting go any time soon.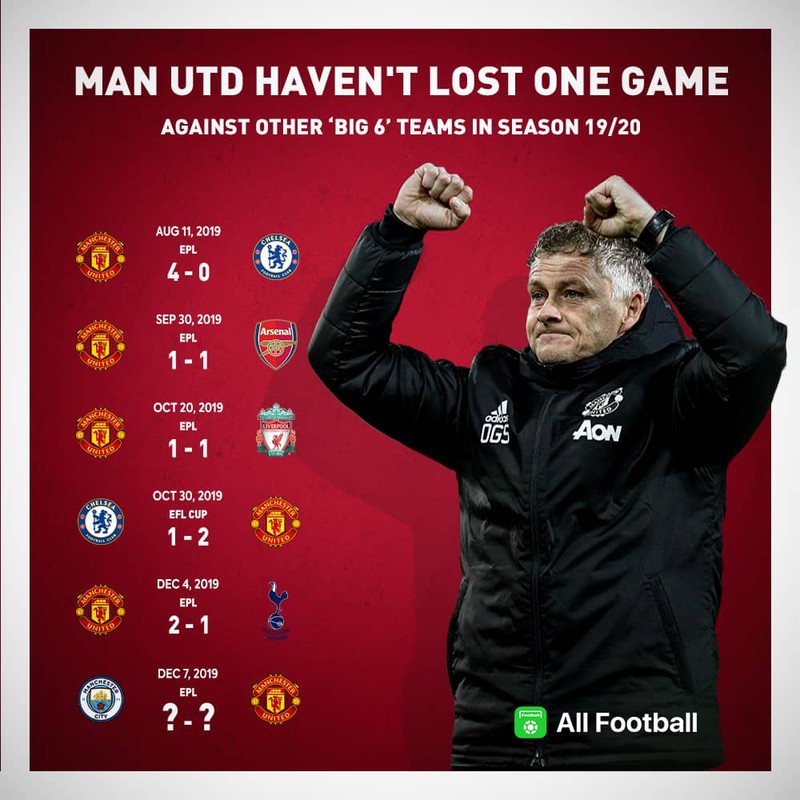 His Win over Tottenham and Manchester City should definitely give him a confidence boost. The top for is still a possible situation if they stay consistent with these winning ways. At least, its not an easy thing to defeat Jose Mourinho and Almighty Pep Guardiola within the space of four days with a squad team lost to Bournemouth and drew to league promoters Sheffield United and Astonvilla. That was a grand winning technique to ease off pressure of been sacked.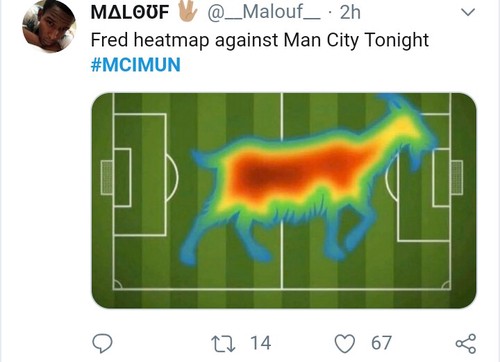 The likes of Watford has sacked two coaches this year, Arsenal sacked Unai Emery, Tottenham sacked Mauricio Pochettino, Everton sacked Marco Silva. Everybody now sacks their coach and with Ole Gunner under same heated pressure, two wins in a week will definitely absorb it and keep the Norwegian strong. He kept his head high and have not lost to any EPL big 6 this season. A win at Etihad completed the circle.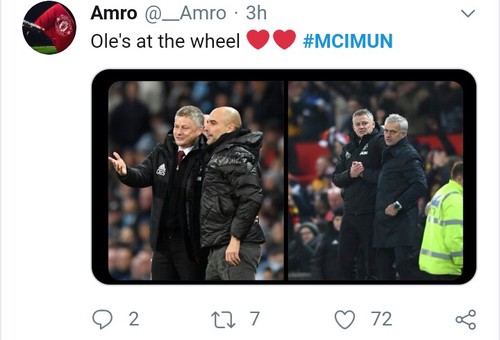 It was a terrifying display from both Manchester teams but the United came out victorious. Many say its a luck charm..well, lets all pray for luck too...lol. Manchester city were exposed by Rashford's Penalty and Martial's left foot shot that saw the visitors ahead with two goals in the first half. With couple of shots on target, a woodwork hit and a terrible miss from Rashford. The Reds could have made it four in the first half. The Cityzens dominated fully in the second half while United sat deep in defence and relief on absolute counter as their means of applying pressure.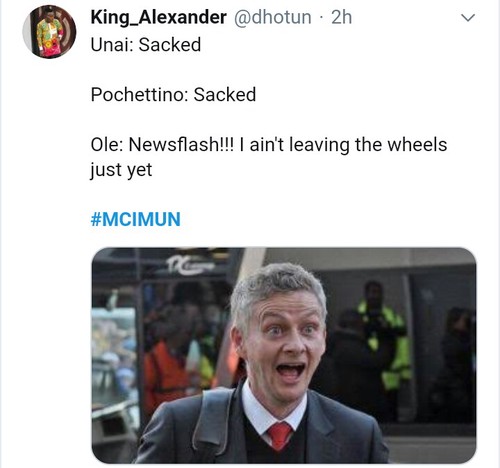 Special thanks to Aaron Wanbissaka who magnificently dealt with Raheem Sterling down the left flank.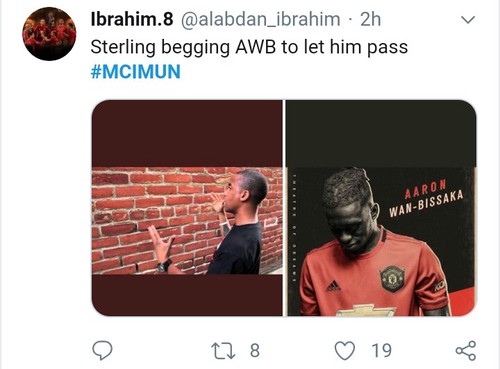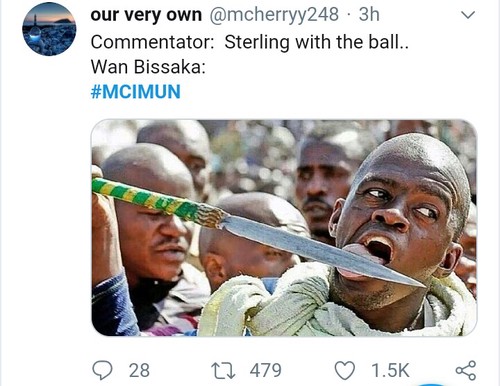 He was a solid wall that Sterling couldn't penetrate. McTominay and Fred also did marvelous at the centre playing off and making tackle run ins. Daniel James, Lingard and Rashford combo was a blast and very well to do as they eased Martial the stress big time. However, City were just so unfortunate not to get a draw but who cares???? I'm happy United won. They painted Manchester Red❤💓❤.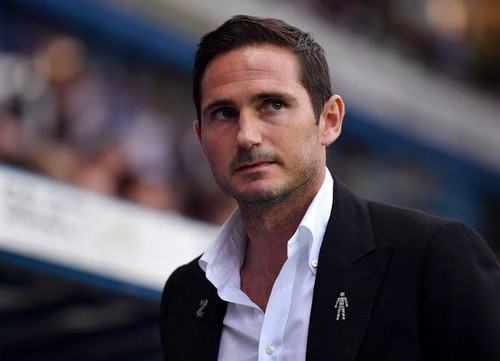 However, looks like the honeymoon is over for Frank Lampard as he lost points against Everton. Marco Silva departed Everton after the Merseyside Derby were they lost to Liverpool 5-2 away. The scoreline was enormous that it forced his sacking. The Merseyside blues welcomed the London blues without a coach and yet won the duel. Looks like Westhampton have inflicted Chelsea with the loss spirit after their 2-1 away win over Frank Lampard.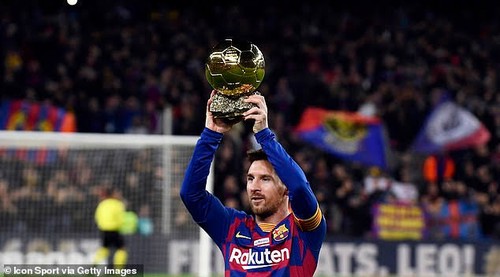 Barcelona star and skipper Lionel Messi celebrates his 6th Balon d'Or with a hat-trick in their 5-2 massacre over Mallorca. Suarez and Griezmann were present as they both got one goal each. Messi involved in 20 of Barca's last 30 goals 💪. Normal for a Greatest Of All Time. MSG have scored 25 of Barcelona's 41 goals in LaLiga Santander this season.💥💥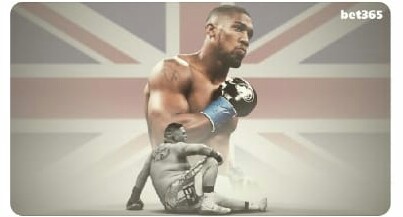 On the other side of the sports world, Anthony Joshua sends Ruiz packing back to his root. The Nigerian-born American boxer regained his titles back in a rematch that held on the 7th DEC, 2019.
His win Andy Ruiz avenges his loss to win back his IBF/WBA/WBO heavy weight titles. Only three (Muhammad Ali, Floyd Patterson and Lennox Lewis) heavyweight boxers have lost their titles in an upset fashion and was favoured to regained them in a rematch. Anthony Joshua made them for after putting up the best of performances in his career. Probably, there'll be another match by next year. Congratulations AJ. You are loved man!!!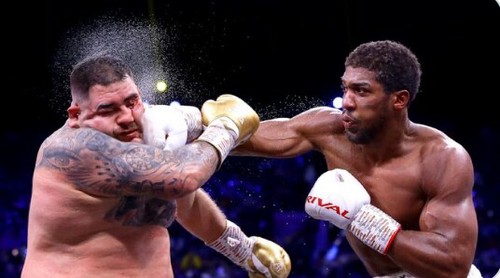 Thanks For Reading...