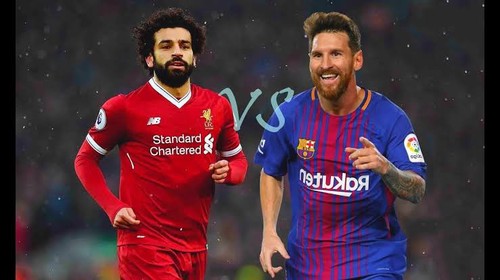 The Liverpool/Egyptian star Mohammed Salah has been the talk on every tongue lately as it is believed that he could or have already matched the qualities of Barcelona/Argentina superstar. Having seen Salah play lately, he has been attributed to be more of a selfish player.
After netting a whooping 32 goals in 36 games, which is the highest scoring rate for the Golden Boot in the English premier league 2017/18 since Alan Shearer in 1995. Mo Salah was on fire as he blasted every single opportunity down to the back of the net. Salah was also named Player of the Season by the Premier League, the PFA, and the FWA. In his 2018/19 EPL campaign, It was tight at the top for the Golden Boot. Nevertheless, he bagged 22 goals alongside Sadio Mane and Sergio Aguero. By the last game of the season, Salah was at the top with 22 goals. But when he failed to score his two nearest rivals had a chance to catch up.
The forward might have reasoned within himself to create better records of himself to enable him challenge for the FIFA'S BEST or the BALON D'OR. Such objective might have triggered the selfish attitude he has been tagged with. However, to conquer this notion, the world has actually made us believe that only players who score high goals are awesome players thereby neglecting others on the field of play. So at this point, any player who wants to secure a place amongst great players would have to score goals in quantum and at this point, Salah needs those goals that's why he's been selfish with the ball.
Michael Owen did justice to this trending issue when he paged a balance in selfish and unselfish players. Using himself(selfish) and team mate Emily He's key(unselfish) as an example. In every team, there should be a selfish player and the unselfish one so the the goals will keep coming in. But when you have both categories at a time, there's always a flop.
We all know Roberto Firmino has been the unselfish one here as he plays deep in the middle this days to create and supply necessary passes to his team front liners. Mane on the other hand can be quite selfish but he knows when to give up the goal hunt struggle and allow nature take it course but Salah seems like the never give up type as he shoots every ball at his feet despite having a clear team mate standing by.
Many have been harbouring this issue within themselves buy Mane's furiousness against Burnley after he was substituted disclosed all. Salah had initially refused to pass the ball to him in the 83rd minute while it was clear that he was in an open and better space to score. That was the perfect moment every one was waiting for to clutch on Mo Salah.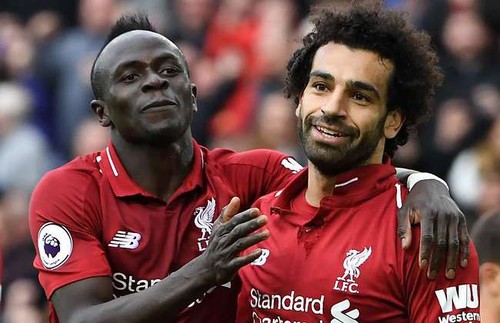 The heat even brought arguments between hardcore fans of both players "Team Mane FC vs Team Salah FC". it was a fierce finger battle on twitter as both fans try to defend their player and tarnish the other one in sequence.
However, both players are said to be in a talking mood, leaving every on-field drama behind. The team as a whole is the most important at time time. securing the 3 point is the uvtmost goal irrespective of who scores.
Thanks For Reading...