Following the announcement made by the Czech Republic Veteran on his retiring agendum, I've decided to draw in some cool fact on his career. The 36 years old feels it time to walk down the aisle of retirement at the end of the season after enjoying his 20th season as a professional player.
Petr Cech with his vast experience within that 18 yards box and the entire pitch admits how nice it'll feel to grab one last trophy with the Gunners before the season ends. With Arsenal still in the FA cup and chasing down a potential appearance in the Europa league finals staged at Baku on the 29th May just nine days after he turns 37. Cech posted in a message on social media: "This is my 20th season as a professional player and it has been 20 years since I signed my first professional contract, so it feels like the right time to announce that I will retire at the end of this season."
Moments With Petr Cech.
*****I've always fantasized how good the former Chelsea goalie is. With the fact that he plays for the blues made me harbour the feelings of love and hatred at the same time. As a Manchester united fan, I can't praise a rival team but I so much admire Petr at his duty post.
***** The 2008/09 UEFA champions league finals really struck me with a blow when he saved Cristiano Ronaldo's penalty. It was a mixed feeling for me. He could have saved any other penalty, not Cristiano's!!! Well I was glad he did yet sad at the same time.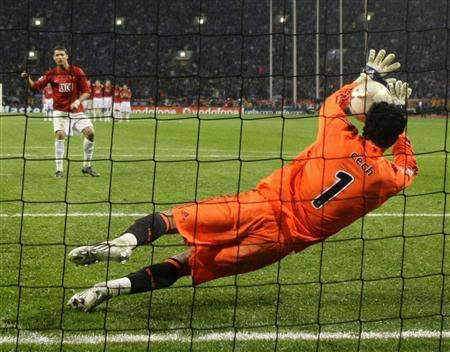 ***** That night in Munich would definitely be a memorable one for the veteran, winning his first UEFA champions league title. His victory took a piece of my fun with fellow fans but it's all good then. I'll always make out point the Manchester united is a better team than Chelsea representing England with 3 titles in the champions league. 2011/12 UCL night in Munich saved the day for every Chelsea supporter.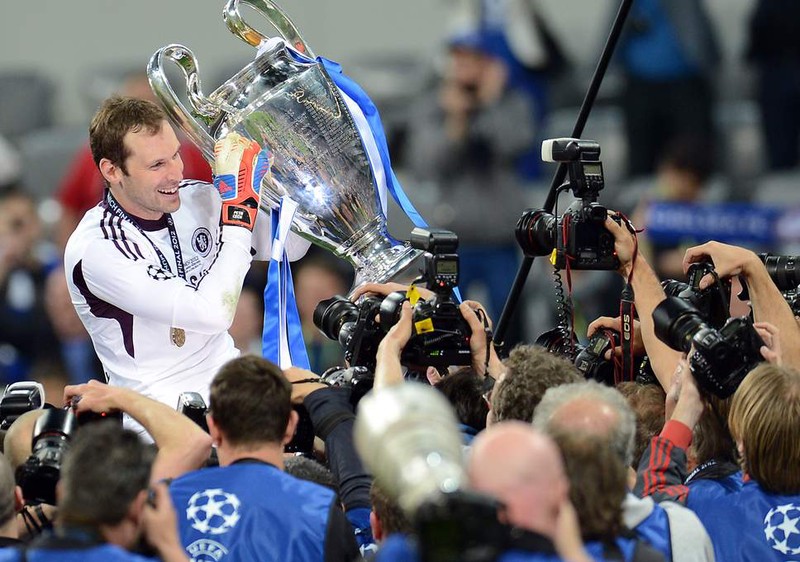 ***** For so long, I've wondered why the Czech republic star puts on wears a head gear. Maybe its his signature or something else. It never dawned to me that he got injured in a game. As naive as I was back in the years, a friend told me he wears the helmet after smashing his head to against the woodwork while trying to save Stephen hunts shot.....Lol. As ridiculous as this may sound, I believed it and shared the same truthful lie for some time. However, when I found out I had something for him, I dug into his profile and found the real cause for wearing the headgear. Stephen Hunt was the subjective cause of the injury after he ran into Cech, with his right knee smashing the goalkeeper's head, leaving him requiring treatment. The collusion left him with a depressed skull fracture and a result, the doctors advised he wears the helmet to avoid & protect himself from suffering such again.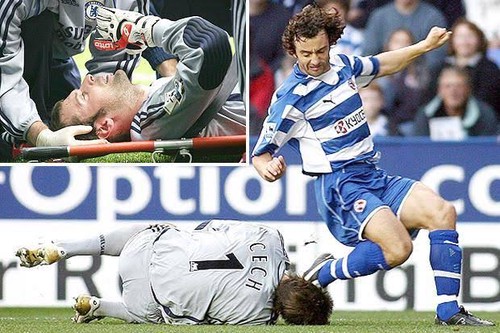 This event occurred on the 14 October, 2006 against Reading at the Madejski stadium. Other dramatic exposure ensued as Carlo Cudicini who replaced Petr knocked himself unconscious later in the same game, forcing the teams skipper John Terry to play in goal for the rest of the playing minutes.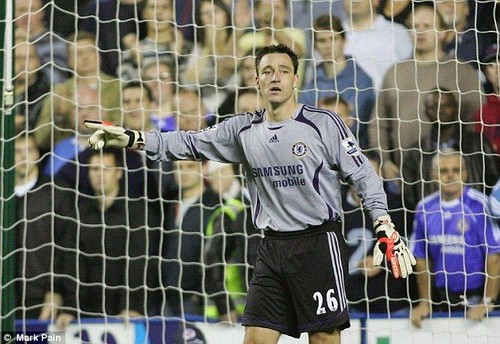 Career Mode
His Playing time achievement in the English premier league is really commendable compared to fellow rivals.
During his career in EPL, he won 4 Premier Leagues, 5 FA Cup, 3 League Cup, 4 community shield, 1 UEFA Champions league, 1 Europa League while in England.
With a bright future, he looks forward to add an extra FA Cup and Europa league before he hangs his glove.
With 443 club appearances with Both London clubs, he kept 202 clean sheets. Scoring goals as a keeper might not have been part of his agenda yet, he's AWESOME😍😍😍.
We Love You Cech Petr.
Thanks For Reading...