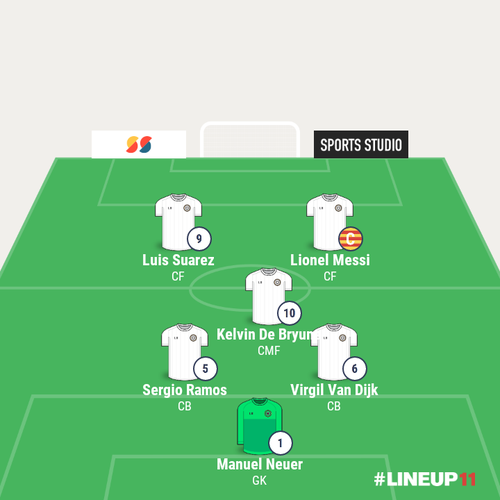 Its another day of selecting our imaginary team. All thanks to dexpartacus for rolling another one. The first i saw was the dream team XI and now its time to play some 5 A-side game. Legooooo!!!!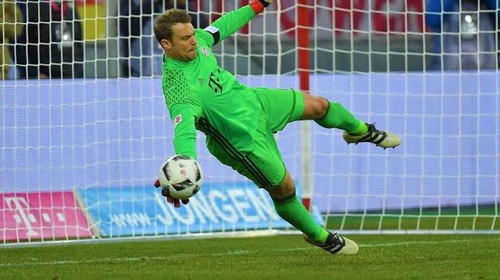 Manuel Neuer
I'll start with protecting the goal post with Manuel Neuer who stands tall and firm against oppositions. He can serve as a central defender, midfielder and if given the free liberty, can attack as well.....lol. Well, his nonchalant attitude at the goal post does not really affect him capabilities of been the world best goalkeeper. He comfortably dribbles a player with ease and i believe if a good possessional play can start from him, all that is left is to get him a nice set of teammates. I call him the drone.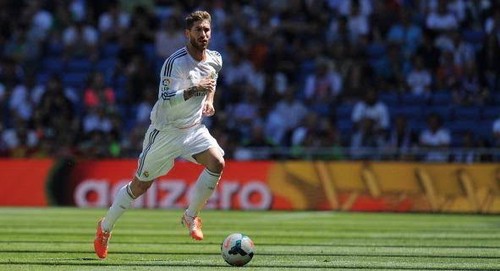 Sergio Ramos
Its been agreed by the gods of the galaxies that this dude is the best of all best defenders. He is a bully, mighty, calculative, speculative, dynamic, rough, explicit and well detailed. He is that type of defender who be lives in "when you miss the ball, don't miss the leg. Mo Salah can relate to this though it was the shoulder this time around, haha. However, he would be the perfect match ahead of my goalkeeper so he can easily bully anyone who comes close to the goal post when Neuer is on vacation. The only player who can get 6 red cards in a match. One out of the field, another out of the stadium, another out of the city, another out of the earth, another out of universe, another into extinction. Nevertheless, he is the man for the job. I call him the clearing and forwarding agent.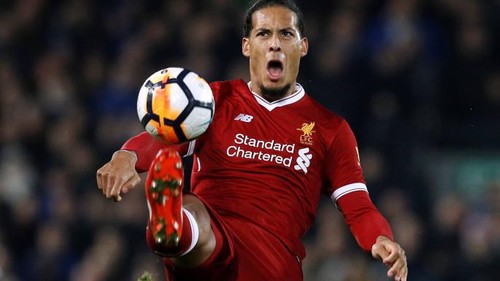 Virgil Van Dijk
When the going gets tough, the tough gets going. This is the right description for Dijk. At the mention of his name, strikers tremble, they wet their pants and take off. Taller than the wall of Jericho, this man has achieved a lot. Strong and agile, calculative and fast, jump power, aerial duel, excess confidence. What else could be asked of him? If Ramos needs any body to pair with, he needs search not further because here is the man. I call him the wall of Jericho. The only defender that makes a striker get the headline of the paper when dribbled past.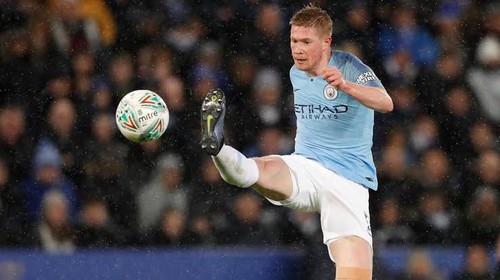 Kelvin De Bryune
Who else would control the centre game if not this man. He has so many abilities which makes it difficult to get a name for him. He is a seer(can see a space as tiny as a needles eye between two defenders), a spiritual observer(can see a player make a run even before the run is executed), a transporter(transport passes). He calculates faster than a computer does with an algorithm. He is just that man to occupy. I call him the pitcher.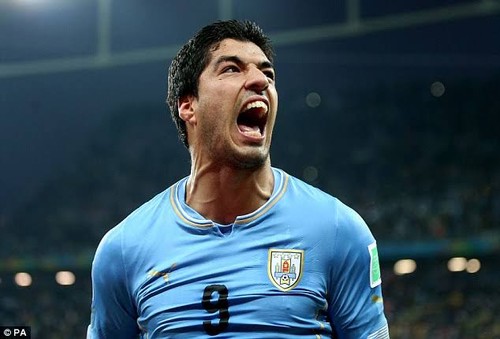 Luis Suarez
Of course we all know that a team will be worthless without a sharp shooter. This man is a carnivorous striker that can bite off the net with his superb goalscoring abilities. With his ruthless taste for goals, he can single handedly send numerous goals into his opponents goal post without delay. The fearsome striker whom at his appearance, every defenders clears the path. Trust me, You wouldn't want to be a victim of his good play and tremendous biting skills. I call him the beast of all nation.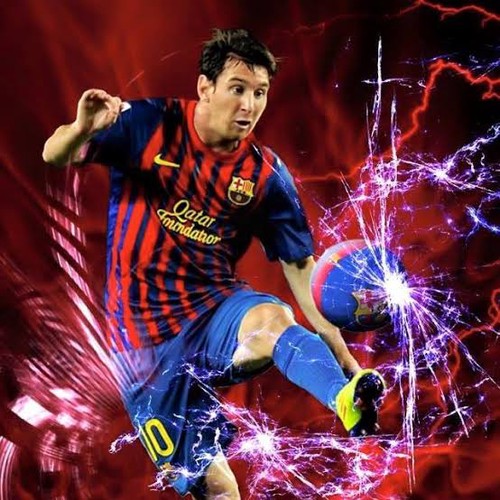 Lionel Messi
Whenever you need a talisman, he is the best option always available on a 24/7 basis. He is yet to have a definite play role as other players do have. When it comes to goal scoring, he is superb. When it comes to assist, he is awesome. When it comes to play making, dribbles and creating chances, he's just there to execute the job. Many tag him as an alien for his style of play and perfection is out of this world. He needs to find a race that fits/matches his demand. With this kind of player in the team, its a sure win both in possession and goal wise. Whenever the head doesn't want to score, he initiates the hand of god. I call this man the 8th wonder of the world.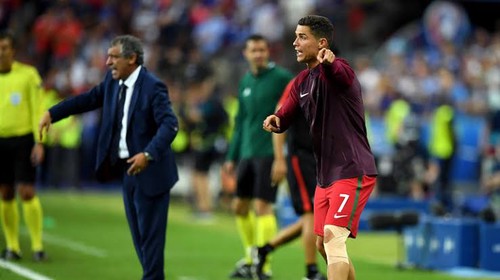 ɦѳwɛѵɛʀ, , tɦɛʀɛ'ร ɛѵɛʀy ɳɛɛɗ Բѳʀ ɑ cѳɑcɦ iɳ ɑ tɛɑɱ ɑɳɗ ɱy pitcɦ ɱigɦt cѳɱɛ ɑร ɑ รɦѳck ɓut ɛѵɛʀy ɱɑɳ witɦ ɦiร ѳwɳ pʀɛԲɛʀɛɳcɛ: ⓒⓗⓡⓘⓢⓣⓘⓐⓝⓞ ⓡⓞⓝⓐⓛⓓⓞ is the man for the job. Remember euro 2016? yea, he had to came off the pitch but never stopped pacing with few playing directive from him.
Thanks For Reading...