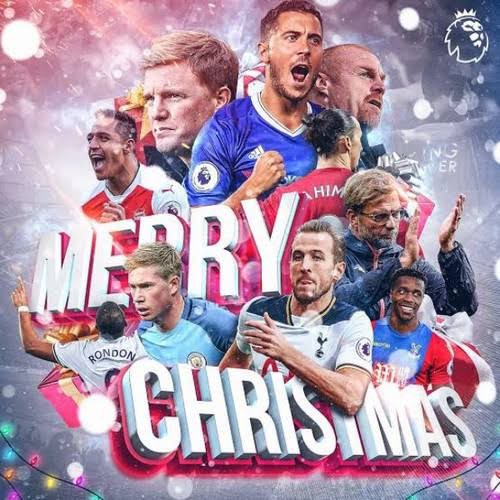 Merry Christmas to Scorumians. Its been a pleasure celebrating this festive season with y'all. As I've always listened to my favourite carol Christmas song...Mary's Boy child Jesus Christ was born on Christmas day and Felix Navidad, they bring on undying moments that'll create long lasting memories.
Hey fellas, hit the link to get to the contest page.
During Festive seasons in Nigeria especially Christmas, you'll need no prophet or seer to tell you whats going on. High level of traffic as most families travel back home to spend time with loved ones, little children everywhere showing off their new clothes, fireworks flying high in the sky, band groups playing in a non stop fashion with the dancers stamping the dance floor, high rated harmattan weather that makes you white if you fail to apply enough body lotion. Teenagers save up as much as they can to spend during the period. It wouldn't be a bad idea to gift a friend a bottle of beer when you run into them in a bar.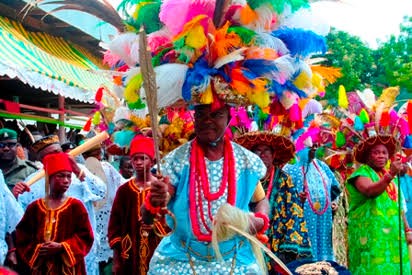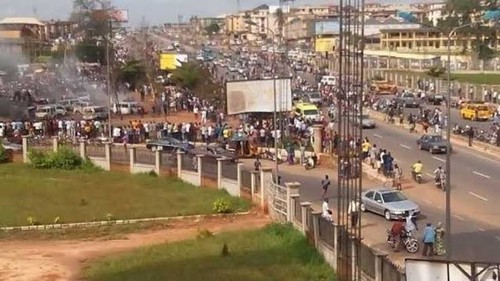 The part that marvels the most is our normal visiting routine every 25th. Its very possible you wont want to cook at home yet you'll never go hungry on a 25th day of December. So far you are ready to visit your neighbours house, you are fully covered. Its just like walking from corner to corner, door to door, house to house sharing the gospel but this time, its your stomach that receives the full loaded blessings with our renowned Xmas diet: rice sauce with beefed and chickened stew accompanied with a bottle of chilled drink (alcoholic beverages or Mineral) as the consumer pleases.
During this Xmas period, you can decide to go to a nearby store to get needed provisions or take a peek at a football viewing center and you'll end up coming home tipsy or totally drunk..Ask me how/why about this one and I'll explain in the comment section.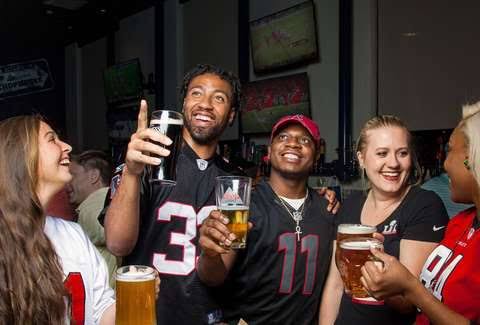 Few Happenings During the week before 25th December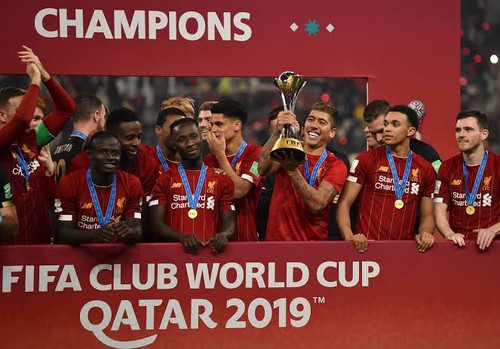 Sometimes we make decisions and pray they rule in for the right cause if not, we get termed for making bad decisions. Jurgen Klopp has proven to be one of the best coaches in over the decade. The fight for the champions league title became a reality, that of the Club world cup came to pass and now that of the premier league coming underway. He left his Under 23 team to battle for the carabao cup while he took the big boys to the bigger river(Club World Cup) to catch a bigger fish(Continental Cup). This is what i call absolute prioritising. However, those left behind to secure the Carabao cup where annihilated, dismantled and traumatised by Aston Villa in the 5-0 win. It could have been 12 but lets say it wasn't.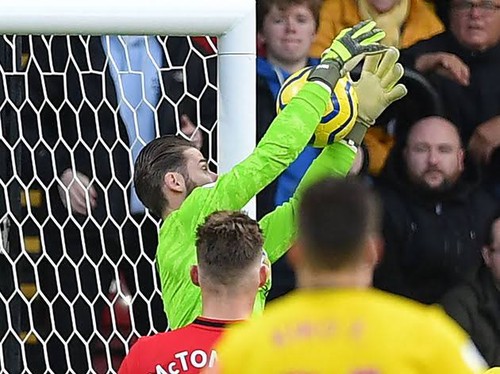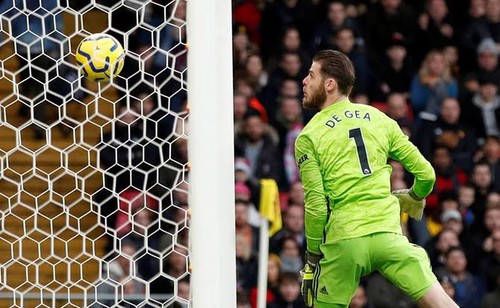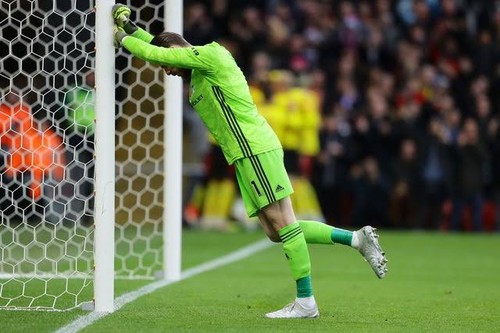 David De Gea on the other side of the world is now the fowler king of England this season as he commits another to gift Watford a goal during their 2-0 loss away. Since the start of the 2018/19 Premier League season, no player has made more errors leading to goals (6) than David de Gea. With another loss, Manchester United are now responsible for taking points from the Rich and giving them to the poor.....Ladies and gentlemen, I present to you the Robinhood of EPL👉 Manchester United😁.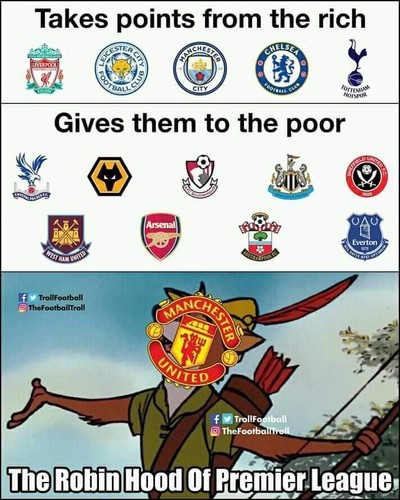 Wan Bissaka turned Wan Bislider after his reckless challenge that gifted the host with a penalty to double their lead. OK, lets take a look at Jesse Lingard who is about to set a record that not even Lionel Messi and Cristiano Ronaldo can't break in their playing days. The Englishman has refused to find the back of the net in any of his EPL matches the whole of 2019. He has only recorded two goals in 2019. One in the FA cup against Arsenal early this year while the other against AZ Alkamar in the Europa league.
Juventus???? Yea!!!! You cant just bear suffering a double loss with the same scoreline at the hands of the same opponent. How traumatic can that be. The white old ladies face Lazio in the Suppercoppa finals but failed to revenge their early 3-1 loss in their Seria A encounter. Same Lazio handed them their first ever defeat of the season in all competition and now the second with both scoreline ending in a 3-1 victory.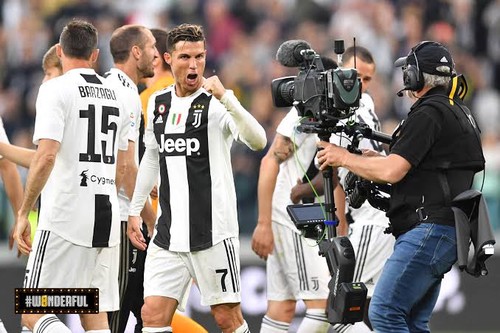 Fans have always criticised Mauzirio Sarri's gameplay as it has not provided the worthwhile victory they should be having. Though Juventus had never lost a game in all competition until Lazio, their victories were always at the death. Pairing up Dybala, Higuain and Ronaldo has always been what they asked for and Sarri has gone from resisting the all-star trident attack of Cristiano Ronaldo, Paulo Dybala and Gonzalo Higuain to starting them together for three games in a row.
"I don't think this causes the team to struggle. You keep asking about the trident, but when we conceded the last two goals, we had already introduced an extra midfielder. Perhaps the full-backs could've worked smarter to save the centre-backs having to rush out. We lost because we lost sharpness as the game wore on. Mattia De Sciglio played his whole life at right-back, he is naturally right-footed. I moved him to the left because he can do that too, he started today because he was in good shape, he didn't play on Wednesday and was therefore fresh." Words from Sarri after their Supercoppa final loss.
The old ladies have just lost two matches this season and Lazio were responsible for both. Accolades to them.
Both loss for Juventus wasn't just greased with the same scoreline but they saw their player sent off at both games. J. Cuadrado during the Seria A clash and Bentacur during the suppercoppa itallia finals. Every unpleasant circumstance induces caution. So we learn the once bitten twice shy attitude.
Thanks For Reading...