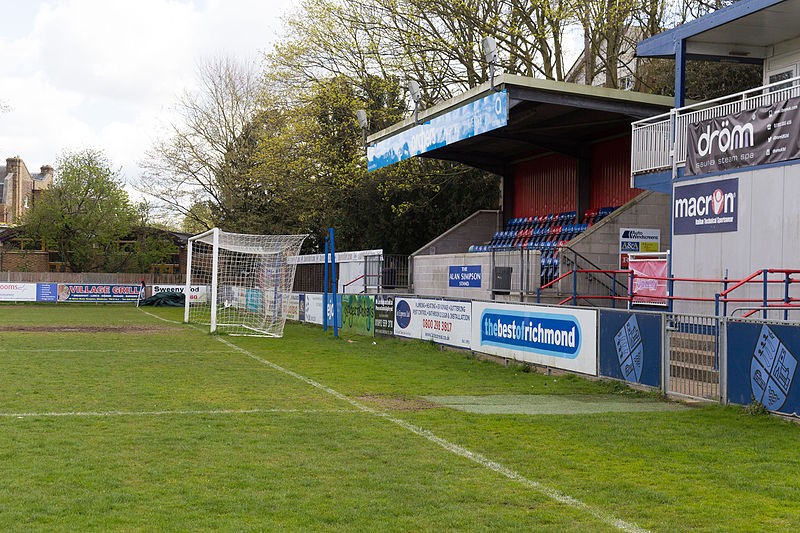 Tonight Hampton & Richmond welcome League Two Oldham to the Beveree Stadium for an FA Cup first round proper match. Non League Hampton & Richmond have battled through 4 rounds of qualifying to get to this stage. A bye in the 1st round of qualifying was followed by wins over Burgess Hill, AFC Hornchurch and finally Eastleigh to see them through qualifying.
Most Non League teams see the FA Cup as a potential revenue generator and will try to make it as far as possible with the hope of landing a plum tie later on in the competition, in addition to this the prize money increases with every step and can in some cases make up the entire seasons budget, easing any financial worries for the club.
Sometimes the smaller clubs switch venue in order to capitalise on the increased ticket sales. Unlike League games, Cup game ticket revenues are shared so this makes perfect sense. Some clubs such as Arsenal have even given their share of the gate to the lower ranked team, which I applaud them for doing and I wish more clubs would do this.
In this case it looks to me that Hampton & Richmond, by not switching the tie are hoping to progress further and try to get to the magic of the 3rd round where the big boys of the Premier League enter the competition and a really big pay day can be had.
Oldham currently sit 15th in League Two with just 1 win in their last 5 League matches and will look to this tie as a welcome distraction from their current poor form and a chance to rebuild confidence with a win. Hampton & Richmond on the other hand will have nothing to lose in this match being underdogs and will look to emulate the feat of Guiseley who ripped up the form book to dispatch League Two Cambridge United 4-3 in a 7 goal thriller.
Verdict
These games are very difficult to predict because they are very much one off encounters where anything can happen on the day. The cameras are at the ground and the media will be hoping for another upset to be served up. I have the feeling though that Oldham will be resilient tonight and I cannot see a Hampton & Richmond win here, they have lost 2 of their last 3 home games. Whilst Oldham's away record is not much better, they have been scoring goals in those defeats and I do expect them to win this match tonight, it won't be easy but I think they will have just a bit too much for their Non League opponents.