It was a great match yesterday, and I got really impressed with Manchester United performance especially that of cavani during Southampton's clash against Manchester United which featured yesterday.
At first, it was a really frustrating match and a tough day for Manchester United when the first and second goals was scored by Southampton side at the first half of the match, the first goal from Jan Bednarek came at the 23rd mins of the match and a second one from J. Ward-Prowse free kick which got Southampton a 2-nill win at the first half of the match.
But everything changed at the second half of the match after which Mason Greenwood was subtitled and Cavani brought into the match, it was now then a beautiful assist was drop by Edinson Cavani to Bruno Fernandez of the Manchester United side which resulted to a goal at the 59th mins, the match even became a favor to Manchester United when the second goal came in from also Cavani's header in the 74th mins and the game became more serious because it was now a draw and one of the teams needed either a goal or more to win and secure 3 points
Cavani coming with a 3rd goal at the 90+3 mins of the match really shocked the fans because the goal wasn't expected at that time and it was a winning goal because Southampton couldn't equalize at that time and Manchester United where able to secure a 3 points straight from the win and the star behind this was no other person than Edinson Cavani because his performance at that match was a really mind blowing and unexpected one and he really shocked the entire fans even his own team players. The match was indeed a come back for Manchester United and I hope Cavani should keep up with is good form so that he would even achieve more and more good expectations at Manchester United.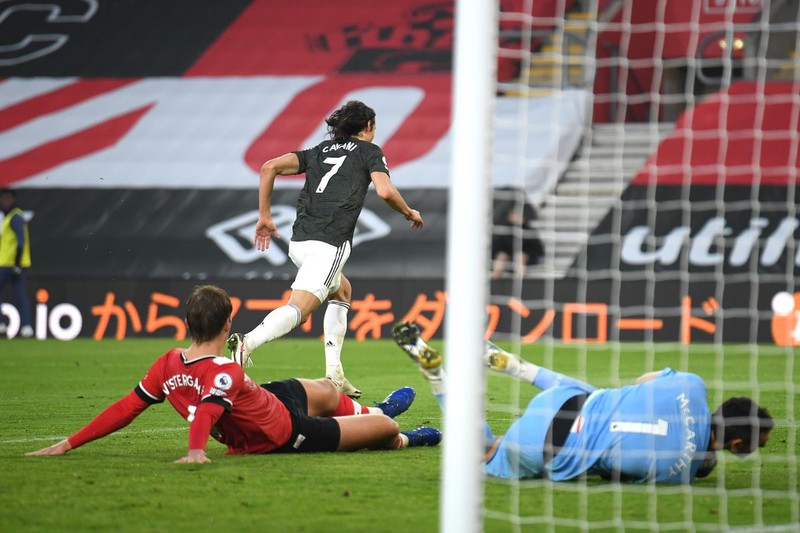 Also read this post on my other social
Twitter: https://twitter.com/jsulaimonn/status/1333509530592882691?s=21
Hive: https://hive.blog/sport/@sullijay1/cavani-the-star-of-the-show
Blurt: https://blurt.world/blurtsport/@sullijay1/cavani-the-star-of-the-show