What a lovely day and an awesome one too with great football matches. Today, Manchester United really impressed even and even their fans around the world and even their performance against Liverpool was a shocking one.
The match came up to be a very great match, at first when Mohamed Salah gave Liverpool a first goal at the 18mins of the match, 8mins later an awesome goal came from Mason Greenwood Manchester United which made the match an half time draw in the first half of the match.
The match even became more interesting in the second half when a goal from Rashford which sent Manchester United to the lead came in at the 48mins, it wasn't long before another goal came in from Salah Liverpool side in the 58mins which brought both sides to a draw once again. The game was such a challenging match and very fair, that even at a point in time I thought the match was ending a draw. But to my amazement, a lovely free kick ended as a goal when Bruno Fernandez came in with a beautiful free kick at the 78mins, the game even became tougher because Liverpool had to struggle to come up with a strategy or better still a goal that would bring them back to a draw, but their best wasn't enough.
However, the match ended a 3-2 win for United, I most say, but teams played beautifully and with great passion and awesome performance from both sides, but nevertheless one club as to win and United secured that gap. With these performance I saw from United, I hope they move further and even better and I most certainly see them at the top but only time would tell.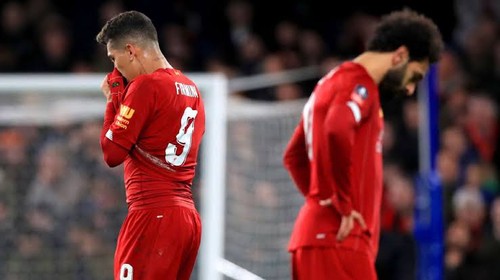 Read this post on my other social media account
Twitter: https://twitter.com/jsulaimonn/status/1353451484306841600?s=21
Blutter.com: https://blurtter.com/sport/@sullijay1/liverpool-out-of-the-fa-cup
Sportstalksocial; https://www.sportstalksocial.com/hive-101690/@sullijay1/liverpool-out-of-the-fa-cup
Hive: https://hive.blog/sport/@sullijay1/6g2ham-liverpool-out-of-the-fa-cup