It another great weekend with lots of football matches some of which have been played, still playing and would be played tomorrow.
Today was really fun because I got to watch some match if not all especially that of Manchester United against West Ham United, which I found really interesting to watch.
At first, I thought it would be another lose in a role and a week for Manchester United after their defeat to PSG on Tuesday, because it was 1 goal to nothing in the first half of the match when West Ham were leading all thanks to a goal from Tomas Soucek in the 38mins of the match, which took West Ham to a first half win, this really got me worried because it wouldn't be a good step if Manchester United should lose the match, because they would go down on the premier league table and it would even be a back to back lose in a week for them.
But, West Ham didn't celebrate to long because in the second half an amazing goal came from Paul Pogba through Fernandez assist that was at 65mins of the match, it even got more interesting when another impressive goal came in from Mason Greenwood just 4mins after the equalizer, which made Manchester United to gain the lead against West Ham, then it all ended when Rashford gave Manchester United a third goal at the 78mins and the hope for West Ham United to draw or win that match was lost and Manchester United were already planning to celebrate a three points added after the match.
Although, Manchester United won, but I really enjoyed the game played from the West Ham side and they were some goals they should have scored that would have just made them win right from the first half of the match, but United were lucky to secure the winning and as well get the 3 points.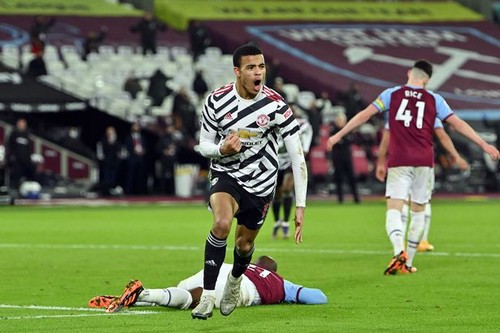 Read this post on my other social account:
Twitter: https://twitter.com/jsulaimonn/status/1335333218967580673?s=21
Hive: https://hive.blog/sport/@sullijay1/manchester-united-returned-to-winning-ways-after-psg-defeat
Steemit: https://steemit.com/sport/@sullijay1/manchester-united-returned-to-winning-ways-after-psg-defeat
Sporttalksocial: https://www.sportstalksocial.com/hive-101690/@sullijay1/7k18pg-manchester-united-returned-to-winning-ways-after-psg-defeat