2020 was a year I know most of us wouldn't be able to forget, the year came and gone but it made some months and some situations tough especially when the issue of COVID-19 started, and this really affected a lot of things, sport, economy, feeding and so on but we are glad and appreciate the dear Lord that we scaled through.
However, the COVID-19 might have reduced in some areas in the world, research as brought that they is likely another outbreak which requires that we all stay safe and do all we are expected to do as permitted by the health workers so that we can all have an happy life after the Covid-19 is finally gone.
As much as I love blogging here and creating great post, I have been absent for a little while here and have really missed a lot too here, but am glad am back now with full force.
Well, I would say Happy New year to everyone here because it is my first post here this year and I hope the year would be a great one for us all, as much as I love the holidays, I can't miss my match which is why am so glad I was able to watch Manchester United match which happened yesterday.
Well, it a new year and Manchester United where so awesome yesterday while they were on the pitch and I believe this should be a good start for the club, as well known that they is nothing certain but rather we all hope for the best, but I believe this new year luck could favour Manchester United and maybe they can win the league (EPL), or maybe not because in football nothing is really certain, expect the game and goals decides.
However, with how Manchester United were awesome yesterday, same was Aston Villa but the luck wasn't in the side when Bruno Fernandez scored a penalty in the 61mins which gave Manchester United the lead after the 1-1 draw which lasted till the 60mins before Pogba was fouled in the box.
Well, I hope this year would be a great one and really I expect more actions from various football teams in the respective leagues and probably a beautiful champions league winner and more importantly a FIFA BEST PLAYER OF THE YEAR, because they was none last year.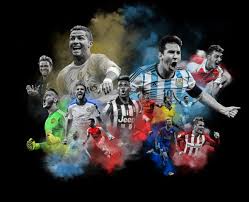 Read this post on my other social media account
Twitter: https://twitter.com/jsulaimonn/status/1345278565659643904?s=21
Sportstalksocial: https://www.sportstalksocial.com/hive-101690/@sullijay1/new-year-new-sport-actions
Steemit: https://steemit.com/sport/@sullijay1/new-year-new-sport-actions
Hive: https://hive.blog/sport/@sullijay1/6oxkzc-new-year-new-sport-actions