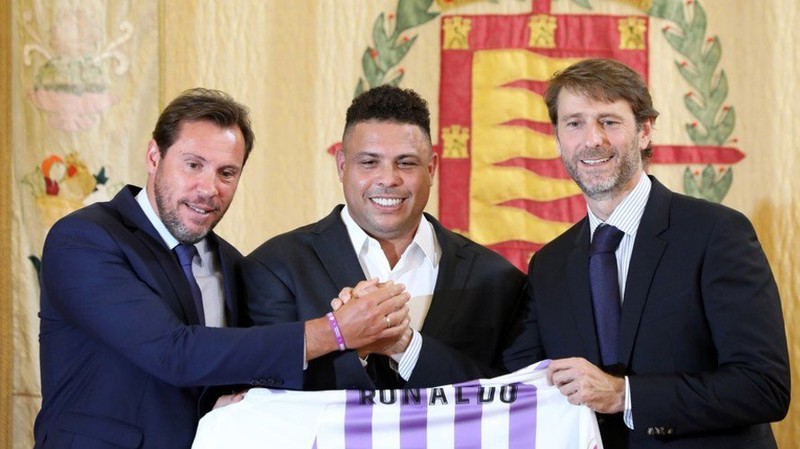 He has not lost money on Valladolid, "after buying the 51-percent share of the Spanish Club Real Valladolid shares, Spanish football fans said," It is not possible to be able to become a parent father only by spending money.
Brazil's World Cup winner Ronaldo has bought 51 percent shares of newly acquired club Real Valladolid in the Spanish Football. In 18-year football life, he played a classic football club with the club's Real Madrid, Inter Milan, AC Milan, Barcelona. So he has good information about club football.
So Ronaldo, who won the Fifth Yearly Year award in 1997 and 2002, bought a majority share of Valladolid in 30 million euros. Although Ronaldo initially starts looking for a Spanish club, he can be sure that if he handles a new club without thinking, he will not be surprised.
Ronaldo observed the working environment before buying Valladolid's shares. Ronaldo worked in the wine industry with Jose Moro, who was the vice-president of the club.
Ronald has seen the place where Valladolid can make a good club. Even if the history of the Spanish football is to be seen, Valladolid is also a good club.
'I've been crossing different levels of soccer life. Football is a passion for me. Today's new responsibility is also one of the same, Ronaldo said after buying a share of Valladolid.
Ronaldo said that due to his passion he took the club's responsibility as well as the right decision for his work. La Liga is expanding the market for playing for 15 years in America. Therefore, new opportunities for business have also come.
In this Valladolid is a club working at the low season in Seasons La Liga. There are no more known players in the club. Ronaldo is preparing for the upcoming transfer season to work on it. Now the players also want to prove themselves and make adjustments to new management. That's why everyone in the club will work hard.