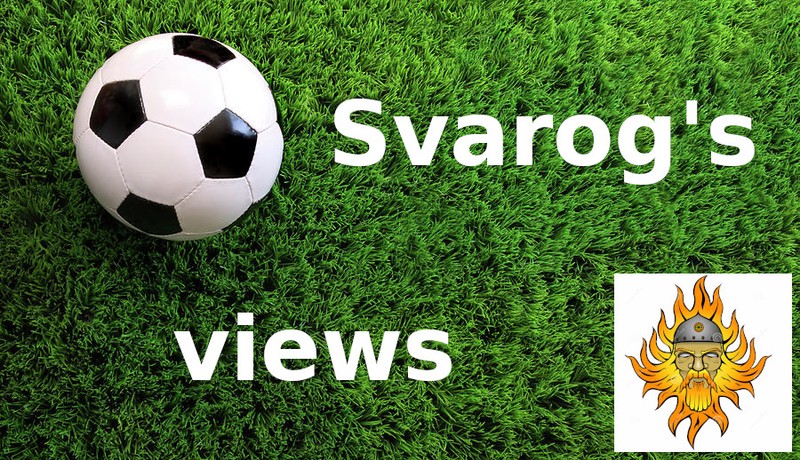 Antonio Conte said "I see patience is over with the fans". Fans understood this like insult and it was not an insult toward fans, but honest observation by elite coach. Fans have right to be not satisfied and inpatient. We wait for trophy for far to long! 15 years! We have right to run out of patience, but that our anger should be directed toward right persons. I see a lot of angry real Tottenham fans and good parts of fan-base of other clubs trolling pretending they are Tottenham fans who can't wait to see Antonio Conte leave Tottenham. I can see 3 types of anger among real Tottenham fans.
First anger is because we wait 15 years for trophy. Is Antonio Conte here for 15 years ? No he isn't. He is here for year and a half. Who is here all those 15 years ? You know the answer.
Second anger is toward football which is not good. What does he have to play better football ? What kind of tools ? Davies, Dier, Lenglet, Sess etc... Rebuild need 3-4 transfer windows in non self sustainable clubs with rich owners and very good recruitment while in one who calls itself "self sustainable club" it can take longer. Is Antonio Conte long enough with us ? No, he isn't. He is here less than 18 months. Do we bring better players under him and Paratici than before ? Yes. How many injured players do we have ? Bentancur, Bissouma to mention some of them. How long was Richarlison out, how long was Kulusevski out, Skipp, Lucas etc... He had entire squad available literally for couple of days during game against Manchester City at home. Antonio is not here for long enough to judge him or his style of football in season in which he had personal tragedies, urgent health conditions that require surgery and 1 month of recovery. Why didn't he bring more players during transfer windows while in charge so he can play better style of football ? You know who to ask that.
Third anger is why he isn't signing new deal ? He is not committed to us! Wait coach just literally said on press conference "I am ready to die for Tottenham". Did you see his way of goal celebration ? Is that celebration of man whose hart is elsewhere ? No he is fully COYS to the point that he rushed his comeback for Leicester game putting Tottenham in front of his health. He should be in bed at home or in hospital recovering during Leicester game! Fact what happen on the pitch is another story. Do you remember reason for not signing new contract ? Story about differences in club's and his vision ? Let me remind you. His vision is club fighting to win important trophies. Club's vision is to be fourth and nothing more and if possible exit from domestic cups before quarter final. If some coach bring club to the final and want to rest players in league to win silverware they sack him. Whose vision do you support ? Do you want to fight for important trophy or not ? Don't cry for trophies if you accepted club's vision it's very unlikely you will get one. Not signing contract is as I see it Antonio's way of pressure on non reliable owners, but for that pressure to work he must have very big support of fans. All together remember ? Club, coach, fans. In good and in bad times. I am talking about pressure which should result in club owners ENIC, Daniel Levy and board change either their vision and adjust it to Conte's and Kane's either to bring some big noise which will bring new owners to the club. I can assure you any new coach will fail unless they adjust their vision. If you want Conte to sign new deal ask our club owners to adjust club's vision! So for whatever of above reasons you are angry be angry on right persons and as you see all paths are leading toward ENIC and Daniel Levy.
Every man can make mistake in his regular job, me first. If Conte made some you can forgive I am sure. There is something else happening with Cups behind the scenes. We're exiting them against far worse opposition for far to long no matter who the coach is. Our players no matter if they are from first 11 or with some reserves just don't play it with full heart. It's beyond me why and I personally think which might or might not be truth is that this ownership simply doesn't want and consider that trophy like some non significant garbage which doesn't bring money to club. Fans including me consider cup like important trophy. Profit is nice, but there should be some glory in club too.
For the end I saved few quotations of famous smart people:
"The most powerful warriors are time and patience!"
"Those who make rush decisions often regret them later!"