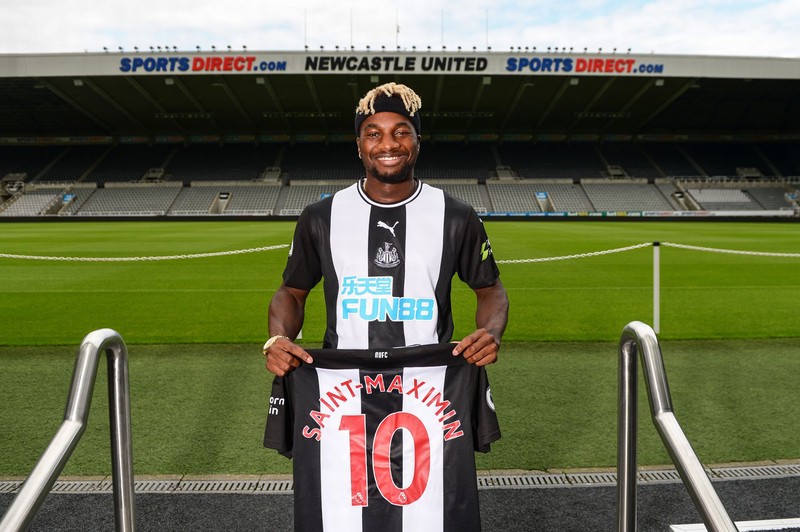 We had privilege to watch England Premier League game between Burnley and Newcastle few days ago. Game ended with black and white win with 1:2. Key man who turned game around was French international Alan Saint-Maximin. Twenty four year old came in in second half and made clever pass backward to his teammate who scored equalizer.
What we saw next was unbelievable solo run from center to edge of the box, trick two Burnley players and scored great goal for 1:2. He didn't only trick Burnley defenders but also man with camera who moved his camera left excepting him there but instead he cleverly shot and scored goal.
It was his night because he soon made great heel pass trying to make something which should be great chance for goal if only his teammate was able to pass to alone player inside. Near the end he again tricked all Burnley defense and made great pass for dead chance, but his team mates missed it.
Absolute spectacular performance which finally made me learn how to type correct his last name Saint-Maximin. Remember that name. I think he's going to be target for some big clubs in summer. He reminded me on ex Newcastla and Tottenham player David Ginola. He's true master of football. His goal made me tweet he's football God. I hope he will follow David Ginola's steps in his career.
You can watch part of his magic here: