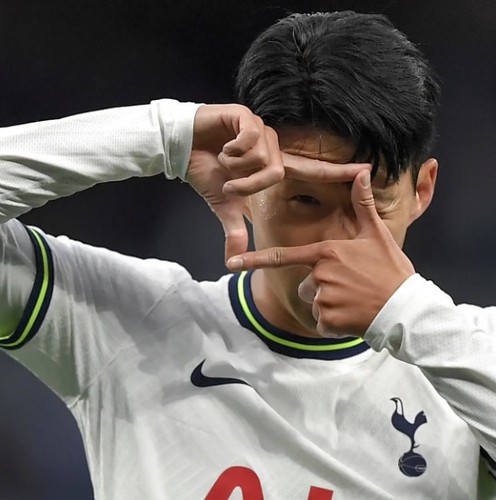 Tottenham play away game against Brentford today on 15 o'clock CET. Spurs will go to North London rival venue without all time goal scorer who left club and joined Bayern Munich. I saw tweets saying "Harry Kane could win more trophies after one game in Bayern shirt than he won in Tottenham for decade!". It was mockery attempt of ex Tottenham player Gary Lineker. However Bayern lost vs Leipzig 0:3 in German supercup and Harry walked near trophy once more. What I see now is "You can take man out of Tottenham, but you can't take Tottenham out of the man!" LoL! So if he wins trophy it's because he left Tottenham and if he doesn't win then it's because he came from Tottenham ? LoL! Tottenham is in minds of a lot of supporters of other clubs.
Well it's always in my mind too so let's concentrate on our game. Last information is saying Richarlison got knock, but he will play "through pain". They say he has same issue like last season and one tweet even mentioned possibility to go under surgery. I really don't understand that "play through pain". If player is not fully fit he shouldn't play until he recovers. Some people think Son will thrive as striker now and I am curious if they are right. I mean South Korean has pace, ability to make space and shot, but he's not to big danger on high balls.
When we talk about him, he is new Tottenham captain. There was drama yesterday with Eric Dier (Enic Dialer). In one moment he posted picture of him and his dog with comment "Look at me I am your new captain!". Later he unfollowed Spurs on social networks and speculations about his departure started. However joy last for short time because he followed Spurs again soon after. It looks from outside like he has been hit by Ange's decision not to give him the armband. Son is face of Tottenham. He's very good football player who scored a lot of goals. He's in club for a long time and is very loyal. Much much better player and older than Eric. Of course he should be captain before Eric Dier who is also in club for long time and loyal, but who is far worse player and fans can't wait to see his back. I still remember his disgraceful comment after 3:3 against Southampton saying we didn't do enough in attack something like why didn't those forwards score more goals in the game during which he miserably abandoned man he should mark who later did easy tap in into goal. He is defender who never tackles, without pace, who is retreating from attackers, good only in stabbing ball on head. Vice captains are Maddison and Romero. I think it's good decision by Ange.
Other side will be without Ivan Toney who has been banned from football because he bet on football games which is forbidden. However they were without him in last encounter and won us easily 3:1 on our ground. On their ground last season we hardly kept head on shoulders with 2:2 draw. We're facing dangerous opponent who is defending very well and whose player Mbueno can do some naughty things to our defenders like Ben Davies. I am not to big optimist here. I think chances are 50:50 in this game.
You can expect Tottenham trying to attack, play on front foot in so called "free flow attacking football" style. Spurs will try to dictate tempo of the game. However high line defense with some questionable players inside is for concern. They might catch us on counter attacks or from set pieces. When we are talking about set pieces only good thing in Kane's departure is fact that we'll finally see someone else taking direct free kicks.
My maybe to optimistic prediction is something like 2:2 draw in this game. That doesn't mean I don't hope we'll win. That could happen only if South Korean "camera" from above picture has been repaired. Let's see what will happen. COYS!