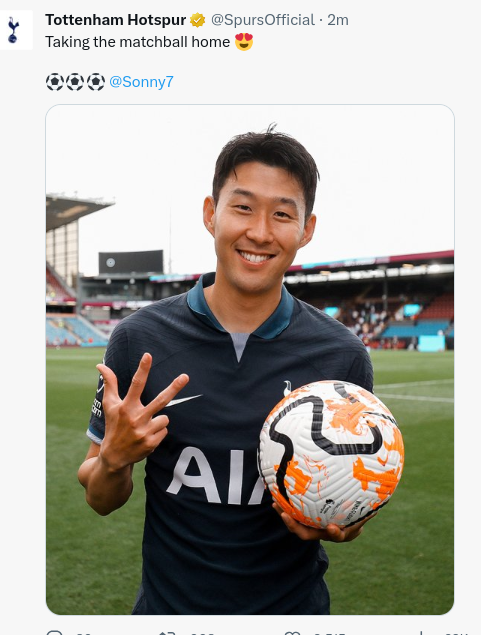 Tottenham won Burnley away with result of 5:2 and player from South Korea Son Heung-min took ball home after scoring hat trick. Ange speared us from Richarlison today, put Son on striker position and we looked very very good in this game. Other genius move by Ange was putting Manor Solomon on left wing. Player from Israel can beat his man one on one and had very good game with 2 passes leading to goals! Maddison behind them was on his usual world class level. Only who struggled a bit is Dejan Kulusevski. He tried hard, but in most situations he got blocked or dispossessed.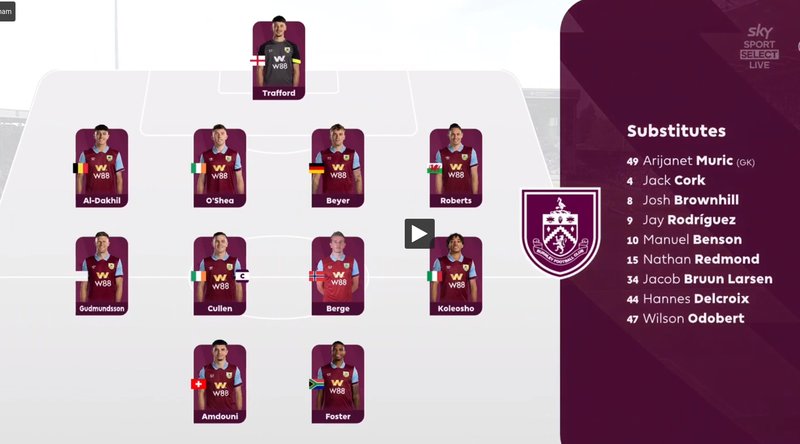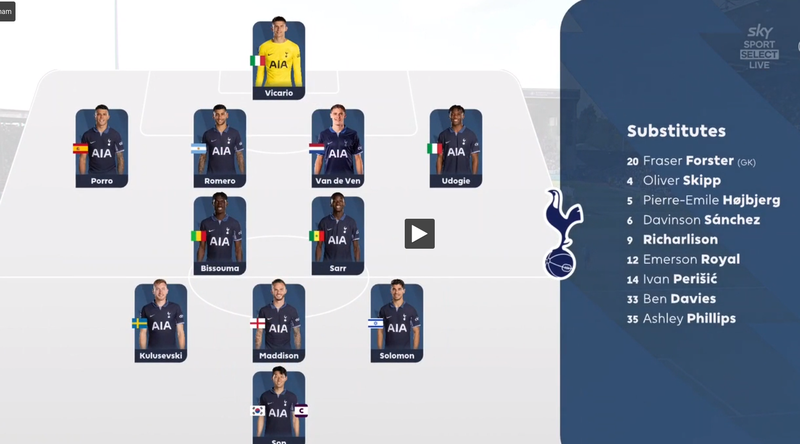 Game started bad as Burnley player escaped from Pedro Porro made low cross inside and it was goal and 1:0 for hosts after only 4 minutes of playing. We equalized after great pass by Solomon toward Son who was in great position and chipped ball over keeper for 1:1.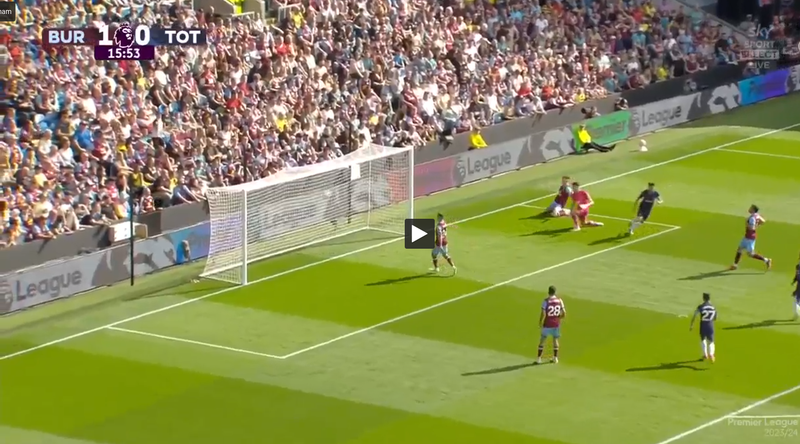 Very good play by Solomon and Son! Near the end of the first half after corner Cristian Cutie Romero fired a rocked inside host's net from around 18-19 meters. It was very effective goal or shell I tell a bomb, a rocket, a breath taking shot! Before that excellent James Maddison had one chance but was denied by goalkeeper. England international danced on the pitch again. He's very, very, very serious player. I think comparation with Hoddle and Paul Gascoigne can be made here. Like one big fan told on twitter one day there will be investigation how we got him for only 45 million. He's big superstar or this team together with Son.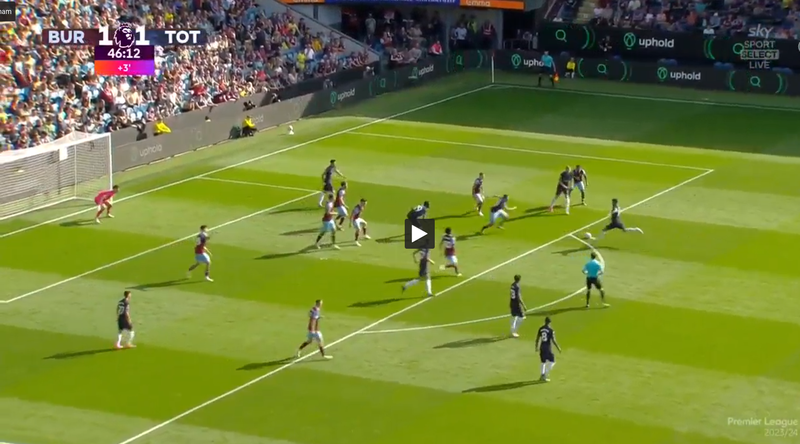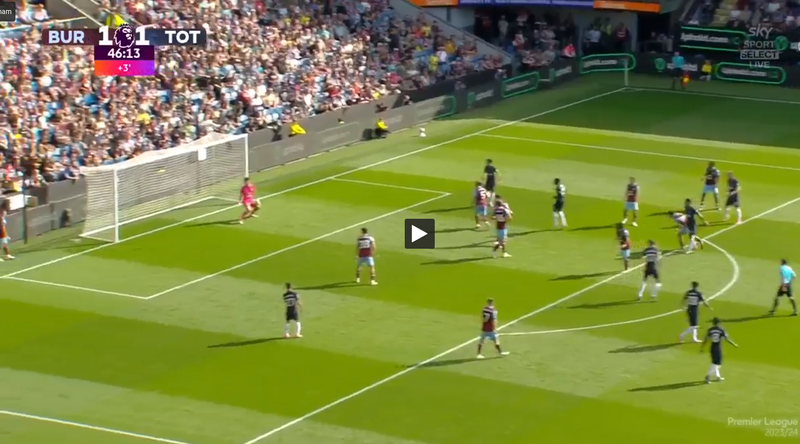 Madders scored in second half after ball came to him on around 20 meters, he had space and time and fired up rocket in corner of goal and didn't leave any chance to goalkeeper to save that attempt. Soon after in 55th minute Vicario made incredible save. Burnley had chance, Romero tackled, ball deflected from him went upper but Italian tipped it over the crossbar! That was superb piece of goalkeeping!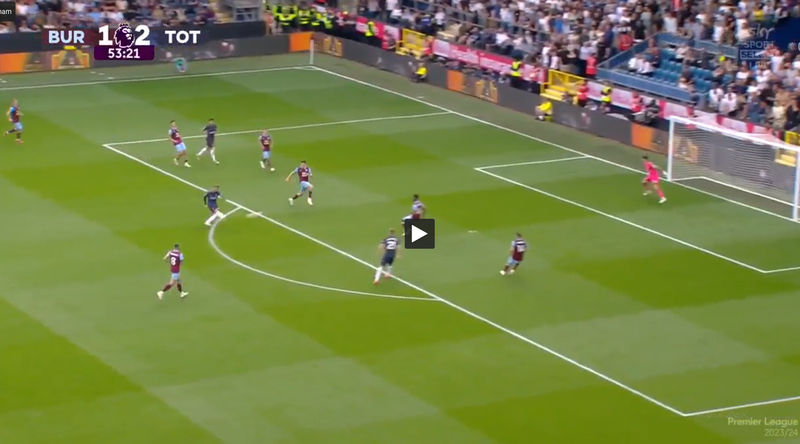 Son then step up on scene making situation "1,2,3 Son will score for me". Solomon found him inside the box and Korean fired into the net for 4:1 and gave over for home side. Soon after Porro found him with long pass and as you know once Son score goal he converts into super Son who can score you 3 in very short time. South Korean didn't miss and scored 3rd goal from inside the box! Lethal finishing! 5:1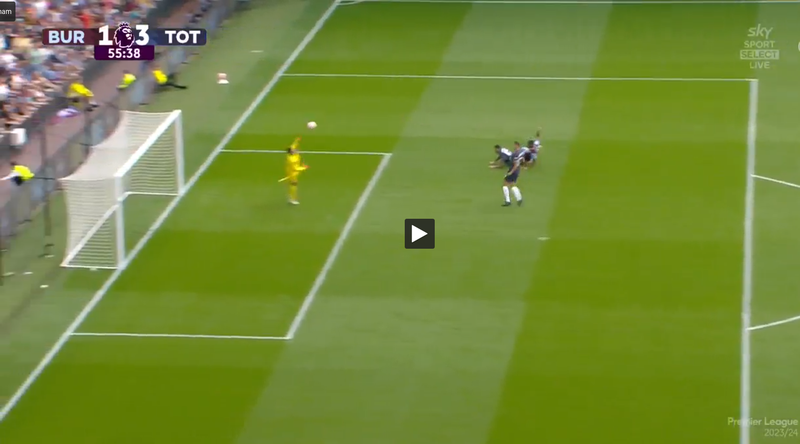 Then Angelos took him out and put Richarlison in, made some substitutions dropped geat and host scored second after good action and excellent finishing.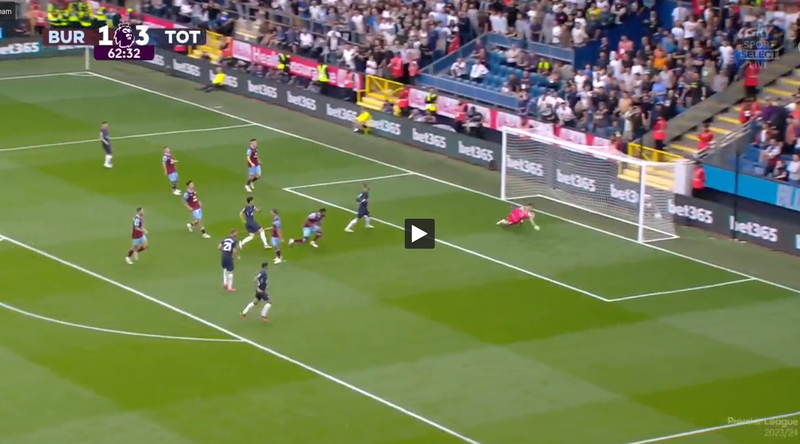 Convincing win. I enjoyed watching this game a lot. Solomon on left, Son in the middle, Madders behind is very dangerous combination. If Dejan Kulusevski woke up, or once Brennan Johnson comes in it could be even better. Our first eleven are not for underestimating at all!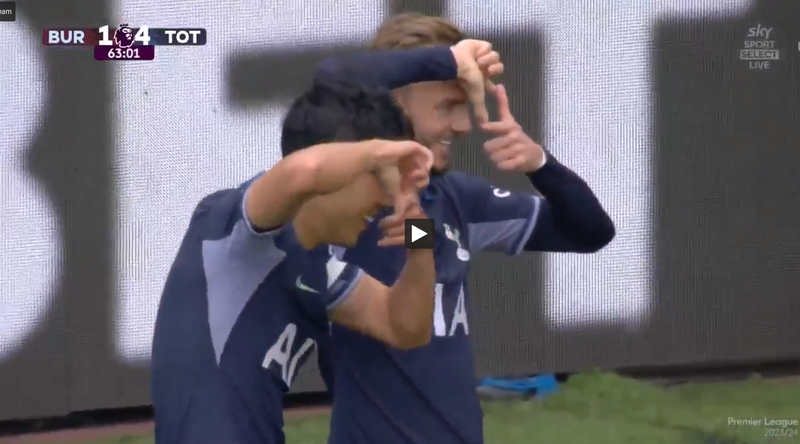 Well done Tottenham! Son, Maddison, Solomon, Romero, Vicario, Udogie it was pleasure to watch you! Thank you Ange for putting Son in the middle! COYS!