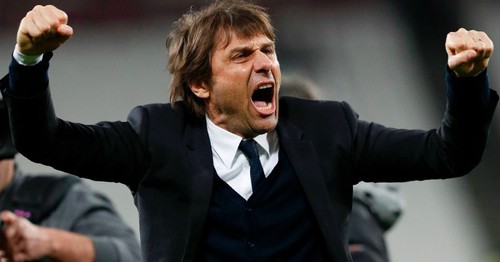 According to reliable source Football London Tottenham coach Antonio Conte is very happy at the moment. He wants to work in our club to achieve some big things. He also wants that Harry Kane join him for years to come! He told he wants to work with this squad for many years before friendly against Roma in Haifa Israel.
He told everyone loud and clear that he is satisfied with direction where this football club is going, with quality and commitment of the staff and squad and that he feels he can fight for important things with Tottenham. He pointed out that it's not all about money for him. It's about club ambition and direction and that he feels that everyone in Tottenham are on same wave length about that!
Antonio told he's very happy with Ben Davies new contract and that Harry Kane is very happy in the club at the moment and that club should sign new contract with him to build squad around him. England captain is of course the most important player in this squad, club legend and goal scoring and chance creating machine.
These are exciting times, competition for top of the table will be bigger than ever with clubs like Chelsea, Arsenal, Newcastle will join clubs like Manchester City and Liverpool and Ten Hag's Manchester United will surprise a lot of people too no matter if Ronaldo will stay or not. That's 6 dangerous rivals and we can stand and face against them only with top class coach like Antonio Conte surely is.
Daniel please take advantage of this happiness and extend contract with Antonio and Harry! I have one request for fans. I'd really like if you could make Tottenham stadium shaking from noise producing with signing "Antonio, Antonio, Antonio..." and "He's one of our own, Harry Kane he's one of our own!". COYS!