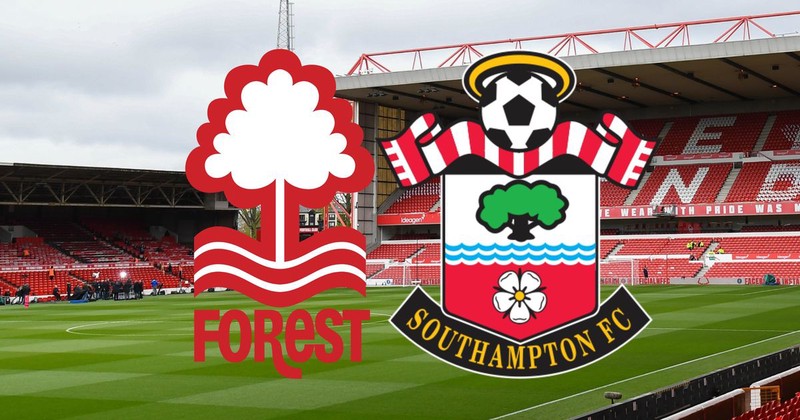 Southampton is practically relegated, but at least they went out of the league with big bang! Oh, yes! They lost against Nottingham Forest with beautiful result of 4:3! Here is how it happen.
Let's start with squads. Nottingham boss S.Cooper decided to start with this eleven: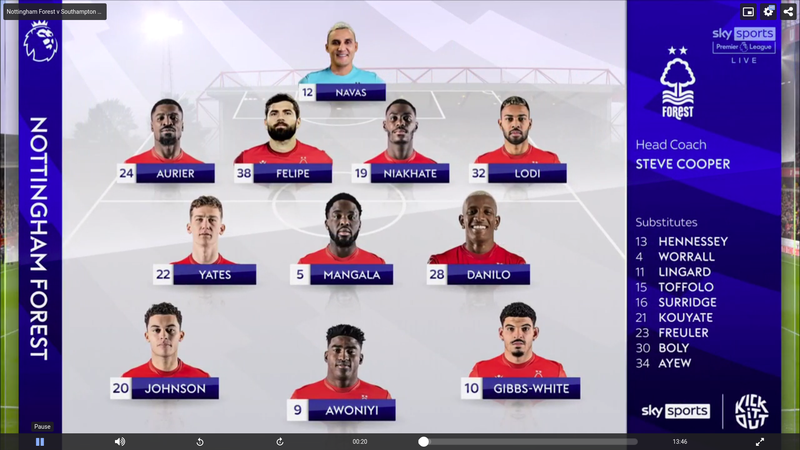 Southampton boss R. Sellés picked up following eleven: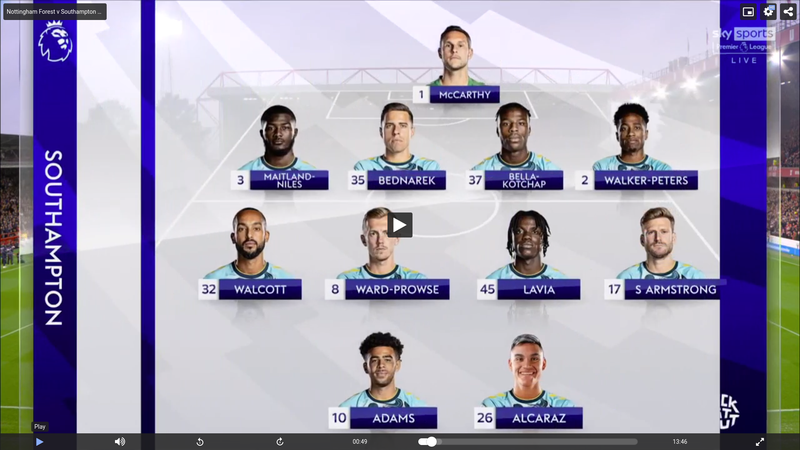 We didn't wait for to long for first goal. It happen in 18th minute after quick counter attack of Nottingham. Ball went right to B. Johnson who made cross inside where T. Awoniyi fired ball inside the net. Nice piece of football especially that high pass to the right by Mangala!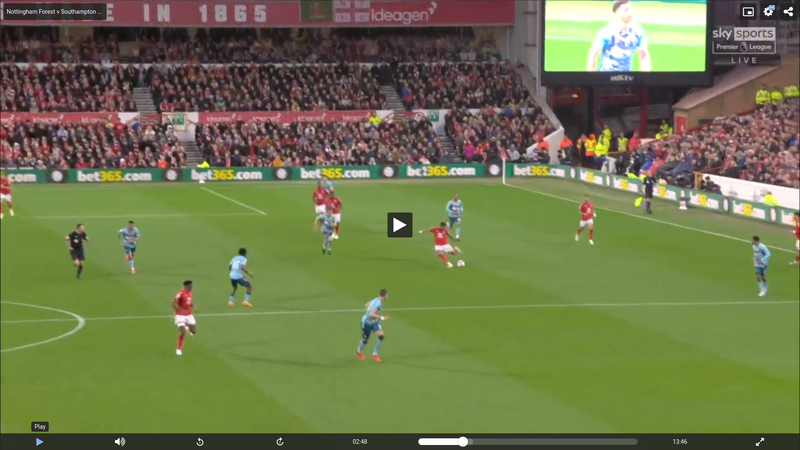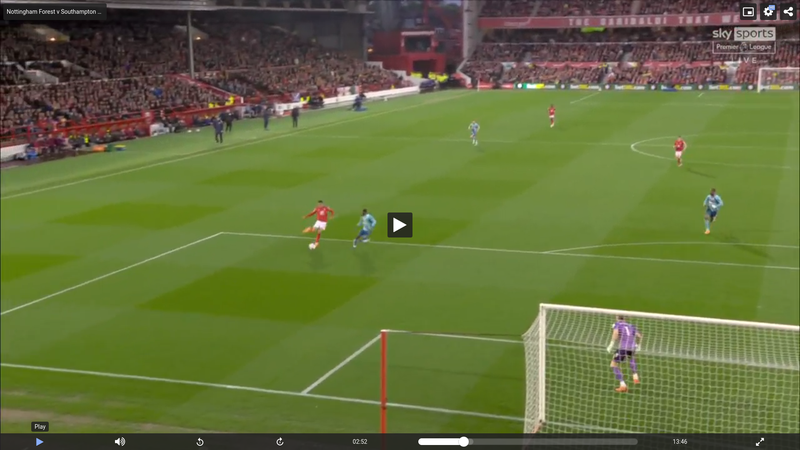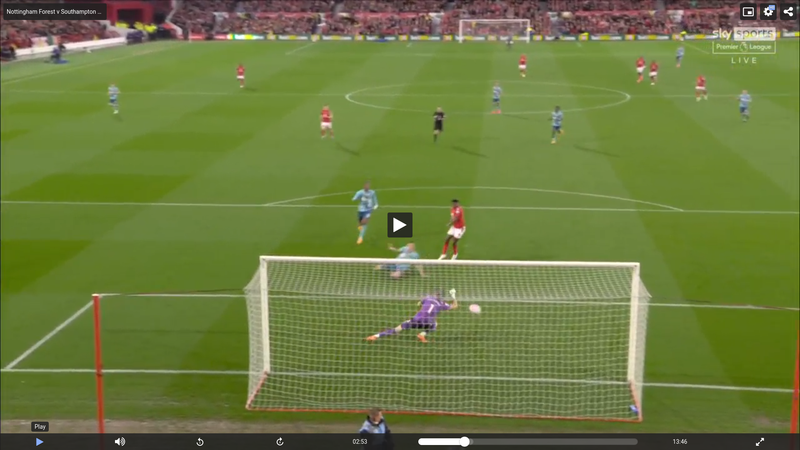 Quick, precise and elegant!
Same player fired up ball inside visitor's net in 21th minute too. Aurier stole the ball from Saints defender cross was deflected on the other side, ball came inside again from left and T. Awoniyi scored volley after turn around for 2:0. Serious piece of skill if you ask me. He even had opponent in front of him and who pulled his shirt, but he didn't fall down but score a goal!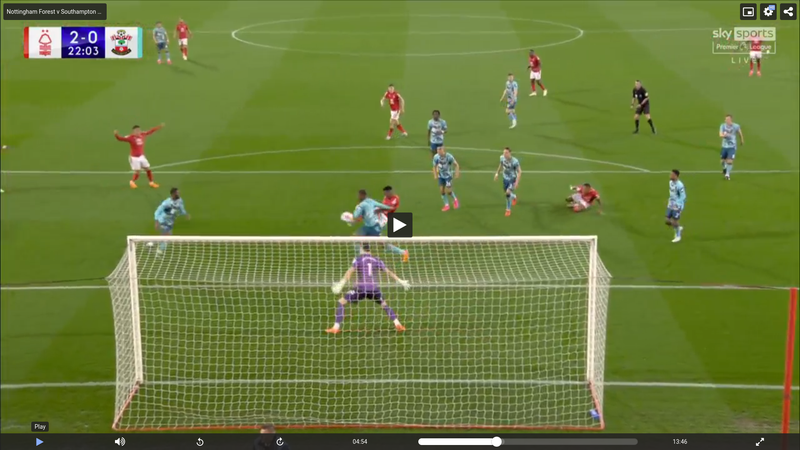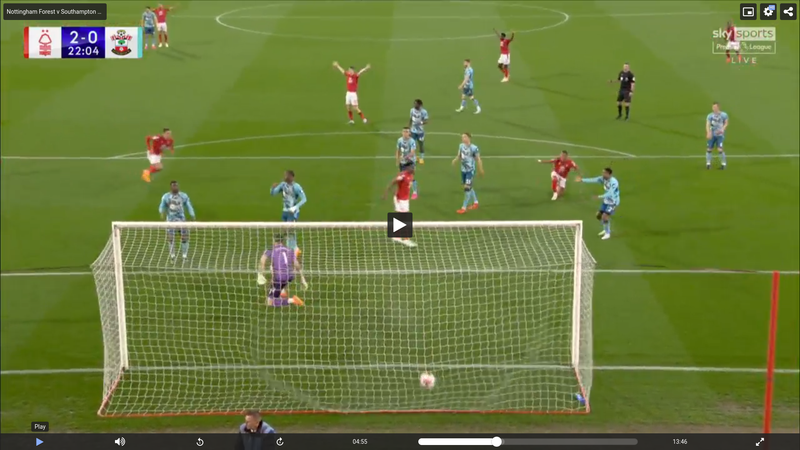 Before we could say cheese Southampton scored. 25th minute, sloppy play by home players, quick counter attack 3 on 2 lovely pass on Southampton left side, good cross and easy execution by C. Alcaraz. S.Armstrong was one who sent ball toward him.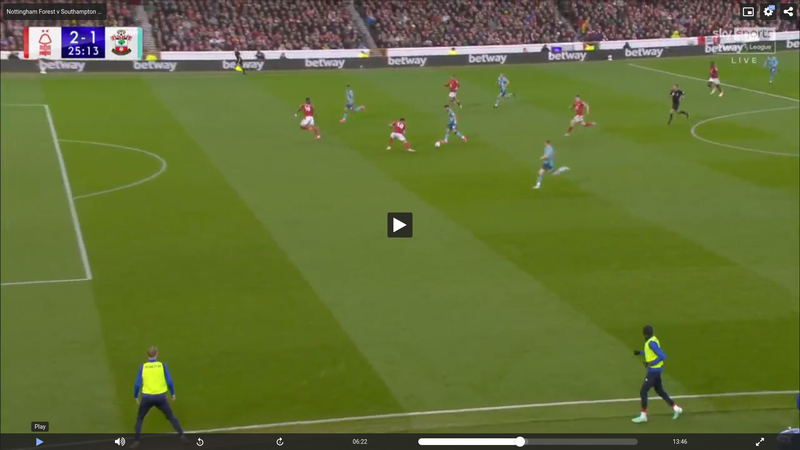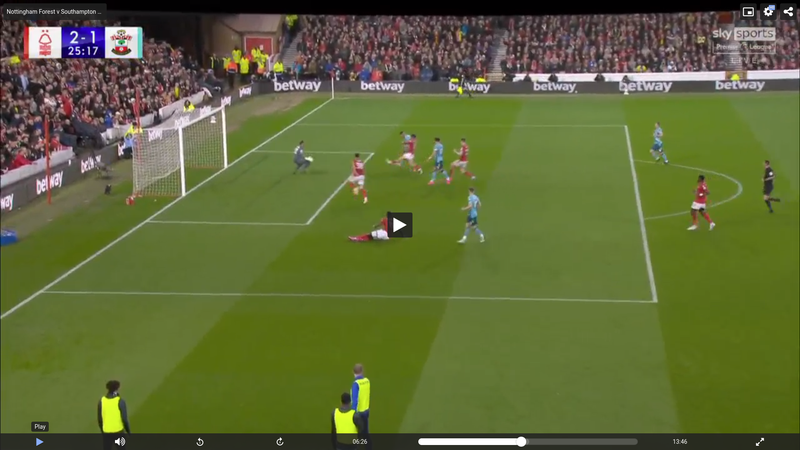 In 42th minute Johnson was to quick for A. Maitland-Niles who sloppy kicked him inside the box for penalty. Southampton player wanted to clear the ball, but Niles put his foot on path toward ball was in control of it and Nileses kick hit him instead of ball for penalty. M. Gibbs-White did shot in the middle of goal and scored. Sides went on half time with 3:1.
In 51th minute J. Ward-Prowse took corner from left side and sent missile inside 5m space. One Nottingham player dropped down to grass like dead before Lyanco scored with great close range header to give visitors hope. 3:2! Corner was great ball went high and then suddenly dropped down goalkeeper did not have a chance to catch it! However player who marked Lyanco didn't bother much in that challenge.
We saw another magical moment in 73th minute when Johnson stormed on right side of Nottingham attack, sent ball inside toward Gibbs-White who used his heel to sent ball backwards toward alone Danilo who fired it home for 4:2! Great action, nice piece of football!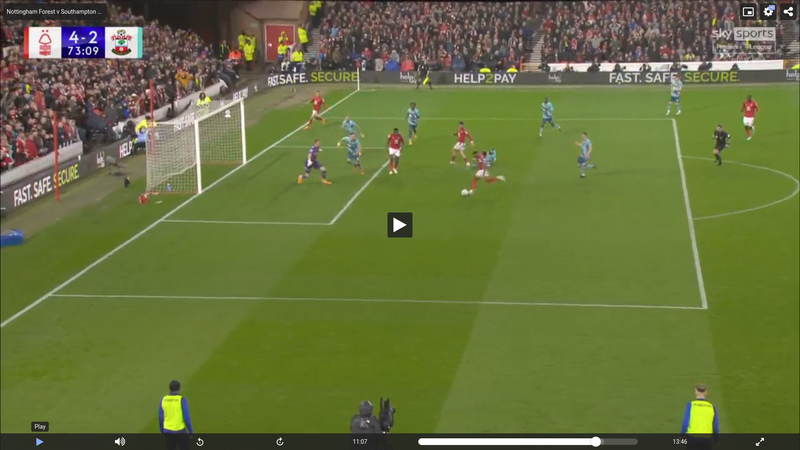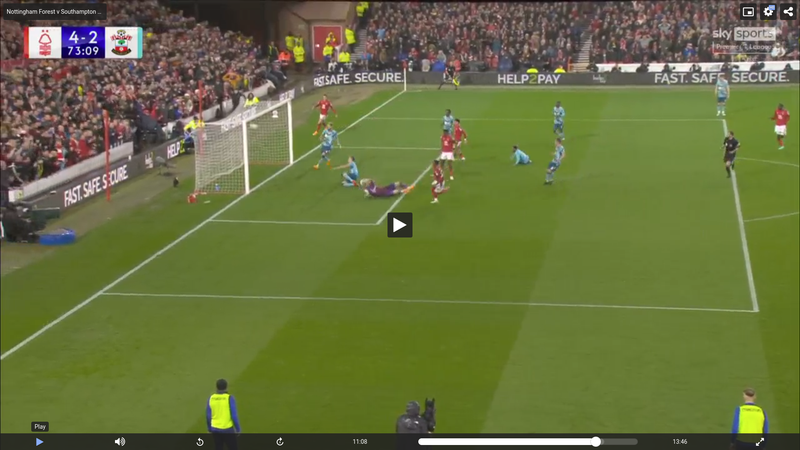 And deep inside stoppage time in 93th minute ref gave penalty for Southampton after Surridge made contact with Lavia inside the box. J. Ward-Prowse scored in the middle of goal for beautiful result of 4:3!
Well done Nottingham Forest and Southampton. This was exciting game just like spectators all around world love. You know where they love it the most. That's why we are watching England Premier League! Southampton did 2/1 reversal against Newcastle recently and now 4:3. What a miss they will be next season in Premier League! I hope Saints will return fast into it! R. Sellés, remember name of this gentleman.
There was one game before between Fulham and Leicester which ended in 5:3 where Fulham player Willian corrupted beautiful result with goal around 70th minute! Fix came soon in this relegation cannon fodder fight in Nottingham. Forest got 3 important points and have chance to stay in the league. They deserve, they must, but Leeds also deserves. Let's see what will happen.