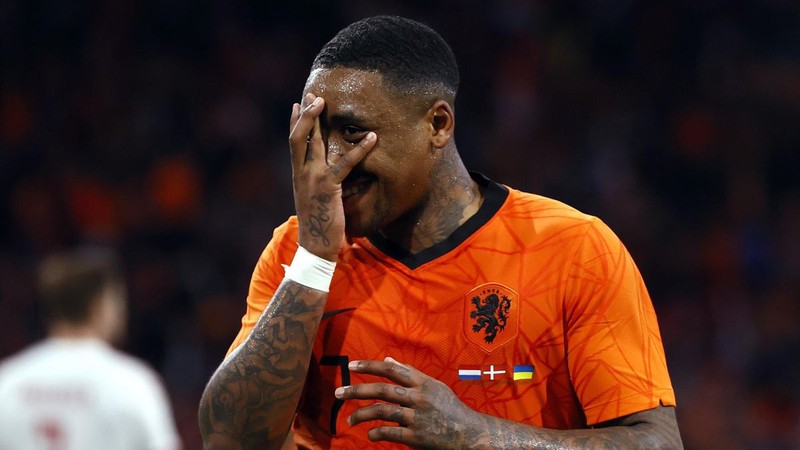 Steven Bergwijn published this on snap chat: "No matter how precious you are if you are on place where they don't respect you you are nothing". Some fans said it's opening fire on club and accusing Tottenham for disrespecting him. How did he come toward that conclusion ?
His main position is left wing. He can play as right wing or striker too. Dutch player came to Spurs under Jose Mourinho who probably wanted to strengthen depth of his squad when Son was injured. He scored superb goal against City in first game and became favorite of fans who instantly developed song about him. "Oh Steve Bergwij oh he is so beautiful, when he scores a goal it's magical wonderful. When he runs down the wing he is fast as lightening..." However he was not that good in next games and game against Liverpool at Anfield which Spurs lost 2:1 after he hit far post from big chance push him on bench. It was tragic miss because Spurs lost in 90th minute after blatant foul on Eric Dier after corner. Harry Kane also missed very big chance in this game, but young Dutch paid the price... He did everything right but missed a little bit of luck to score that goal! It was the end of title challenge and decay of Spurs that season. We never recovered from this defeat during that season.
Jose tried to put him on pitch on right wing changing him with Lucas in some games but he didn't performed so well there.
This season when asked about him Conte said he sees him like striker and substitute for Harry Kane. He was close to leave Spurs in January, but after scoring two incredible goals in injury time in Leicester club changed mind and decided to hold him. Ajax also didn't meet Tottenham's price for Dutch international.
To be honest I expected he will play in next games after this wonder performance, but he didn't. Conte sometimes bring him in the game in very late stages of some games. Players don't like humiliating substitutions and coming in in 90th or 89th minute.
Fact that made him feel disrespected was probably Conte's answer on question about possibility to rest or bench Son who didn't play well in some games. Dutchman probably hoped he will get in game earlier against Boro or United when Son had shockers, but it didn't happen. Conte's answer was "I am not crazy to drop Son from squad". That probably hurt Steve's feelings because between rows it says "Son is so better than Bergwijn that only crazy man could think about replacing him".
Bergwijn is player in form now, we could see that in few minutes he spent on pitch or when he scored two goals for Netherlands. He really is. However Son literally destroyed West Ham in last game showing us he's a superstar. He's also club legend. Should he be non changeable ? I don't think any player should be non changeable. If he has bad game, falling on the pitch, doing wrong things, stop any attack he should be replaced in that game. If he is tired or have fatigue or fitness issues he should be replaced too. Conte didn't do that with Son when he was in bad run of games, called this craziness and now he has unhappy player who feels disrespected in squad.
He needs encouraging now. His coach could say that he's working hard on training, he improved and that he sees his progress and to let him play in games when Son is bad at least 20-30 minutes before the end. By the way this is only complain I have on Conte so far, everything else is superb, great, world class. Son should also know that he need to perform in every game like we all know he can. He can't sleep in couple of games, we want counter attacks, goals, serious play in every game like against West Ham! Bergwijn should continue to work hard and to do his best every time he is on pitch and should not complain in public about his club or coach. It's not the way! Then sit in summer with Antonio and Daniel and decide if you Bergwijn want to leave leave, but be focused and 100% professional until the end. If you are not satisfied let your frustration go out by practicing free kicks on training .We - Spurs badly miss direct free kick expert... COYS!