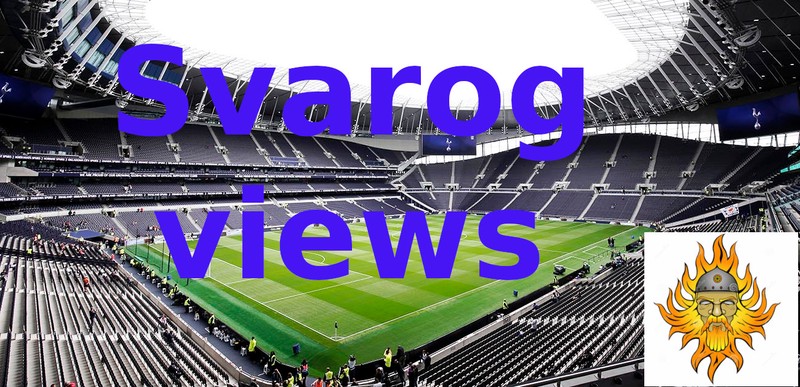 Tottenham will play against Marseille on Tuesday night in 21 o'clock CET. Will it be last Champions League game for this club in this season will depend on performance in hot atmosphere at Stade Vélodrome. Home side have everything to play for because win would put ball with their name in elimination stage draw. Spurs must win at least point to go through. Antonio Conte will not be on the bench because he got red card in previous game against Sporting.
Rumors from WeAreTottenhamTV are saying that Romero probably will not play in this game, Kulusevski is under question mark and Richarlison should be fit. Romero absence would dramatically reduce our chances because that would probably mean we will see "dream of the dreams" on the right with Sanchez and non changeable Emerson Royal. They are both not clever and easily pulled out from their position. While first one is rushing to do tackles no matter if it's clever or not, last one is losing wholesale duels with attackers and is trying either to shot down Elon Musk's satellites with volleys either is doing no look pass thinking he's half Pele half Saint-maximin. I mean they conceded two goals against Bornemouth they are not good enough for Marseille for sure.
We won Marseille at home 2:0, but only after they got red card and we could concede goal on that game with extra man on the pitch. Richarlison scored both goals in that game. He could be danger for them. They are full of ex Arsenal players like Alexis Sanchez, Gendouzi etc... They will have extra motivation and angry crowd behind them. We must be very careful not to get some red card too. They won Sporting twice and both times Sporting got red cards. They also lost two times from Eintracht which proved is bellow our level. I am not sure how to evaluate their quality. In last game in France they lead 2:0 and then concede in last minute for 2:2. Maybe they have problems with concentration in some points during the game and that could be a chance.
It's hard to predict final result, 0:0 is impossible, we can't keep clean sheet with that back line so I'll say 1:1 draw. Is it to much for current Tottenham Squad ? Let's see! One more request please start to play this game from minute one until man in black blows whistle three times for end of the game. Don't wait for 2:0 it will be to late! Thank you and COYS!