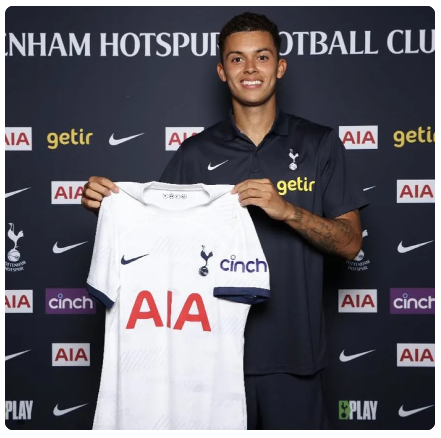 Tottenham reached agreement with Nottingham Forest for attacker Brennan Johnson on the deadline day of this transfer window. Fee for player is around 45 million. I thought it's Levy or club signing, but serious sources from England and coach Ange Postecoglou himself told Australian wanted him. I guess that was example of supporting of the manger by owner Daniel Levy. Brennan Johnson welcome to Tottenham.
He is one of two or three fastest players in England Premier League. He has ability to beat opponent in one on one situations and would fit into Ange's system very good. Welshman's main position is right wing, but can play on left or in the middle. He will probably compete with Dejan Kulusevski for place in starting eleven. Deki is struggling big time, got dispossessed or blocked to many times and final pass and shot are not on the level they were when he arrived in Spurs. All opponents are closing him good without to much trouble. Brennan will be good refreshment of this squad.
Other news are saying Spurs are negotiating with Galatasaray to sell them Davinson Sanchez. Italian journalist is saying it's almost "done deal'. I am not big fan of Colombian. I think he should be sold after first season under Jose Mourinho, but selling player now when you can't buy replacement is wrong move. At least he has pace and ability to tackle and is better solution backward for Ange ball than Eric Dier for sure. If that is truth it looks like Daniel Levy wants to sell him and to take money and tell to fans "We will use that money in next transfer window" which will not be truth. Maybe his idea is to force Ange to use Dier in squad. It's hardly understandable move for someone who wants "good to the club".
Who is selling players after transfer window is closed and he can't buy replacement ?! I hope Italian journalist is just trolling about that. It can't be truth!