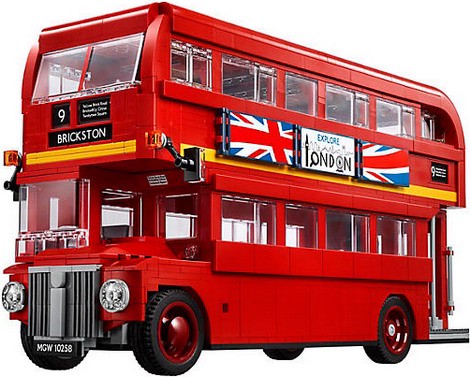 City of London is famous for buses on two levels called "double deckers". I think they are cool, but I never drive inside it. One football coach is also famous for parking bus in his penalty area. At least that's what B. Rodgers said about his tactic while he was in charge of Liverpool. His name is Jose Mourinho. Coincidence or not, but he is coach of North London club Tottenham.
Next week on 2. February England Premier League will bring us match between Tottenham and Manchester City. This is derby on paper because of two big names involved, but it's clear that away side is big favorite here. This match is bringing big question which is "Can Mourinho's bus run over Pep Guardiola ?" I'll try to answer on this question in this article.
Manchester City is in big form. They won all recent games except one against Crystal Palace. They didn't win Palace last year too. It looks like Roy Hodgson has cure for Guardiola's tactic which is very defensive play with quick and fast counter attacks. Manchester City is legion of great international players brought by Arab owners which have unlimited amount of money for spending. Pep got every player he wanted and a lot of people would say it's easy to win titles like that. Let's name few: B. Silva on one flank and R. Sterling on other with Kun Aguero or Jesus as strikers. All of that backed up with Belgian star De Brune and you'll see what kind of goal machine this is. They don't let other sides take breath from their high pressing on the ball. However when other side manage to go on their half things are not so superb and they can concede goals especially if other side has excellent, fast and skillful players in attack. Sad Spurs without H.Kane lack such players at the moment.
Last game between two clubs which ended 2:2 was hard to watch for Spurs fans because of constant bombardment with crosses from both flanks. B. Silva did whatever he wanted against D.Rose and things on other side were not much better. Spurs scored two goals and somehow held draw 2:2, but home side dominated entire game. When we compare players and analyze duels like B. Silva against D.Rose, Verthongen, Tanganga or Sessegnion we can easily conclude that he is going to dominate again. Portuguese star backed with De Brune on that flank will pass or cross near Son and Spurs left back whenever he wants. Situation on other flank will not be better where laughable S. Aurier is going to face R.Sterling which can easily lead to goals and red card for this bad right back. Sanchez in center of defense will never be capable to stop Aguero who loves to score goals against Tottenham. Colombian with his errors in passing or clearing is like A-bomb waiting to explode.
Midfield with H. Winks and probably Dier will have great troubles to take ball on other side. That's why old fox like Mourinho who has bad history with Guardiola will choose his famous "Bus tactic" against City. He'll need London double decker for this game!
I can bet that we are going to see double wing backs with 3 central defenders in this game. Something like Lloris - Tanganga, Sanchez, Alderweireld, Dier, Verthongen, Aurier, Celso, Sessegnion, Ali, with one attacker (Son or Lucas). Something like 5-4-1 formation. Tanganga and Aurier will try to stop Sterling and protect right side while Verthongen and Sessegnion will try to stop Silva on spurs left side. Three in the middle of defense Celso and Alli will try to arrest Aguero and whoever come forward with him. Celso and Ali might try to organize some counter attacks too like sending long balls toward Son or Lucas in attack.That'll be like double decker parked inside penalty area.
Despite all defensive approach we'll see I don't think these players can hold this game on 0:0, they'll concede goal soon or later. When we consider recent Son's or Lucas's form and self confidence I am highly sure that those stranglers of the ball can't score goal. They'll miss every possible chance Ali or Celso might make. It's going to be Son's game probably because he will be alone in attack and forced to dribble 1 on 1, 1 on 2 or 1 on 3. He loves to do so, but unfortunately he's out of form.
So answer on question from title is resolutly NO! It is going to be one of those games because of which bookmakers got bankrupt. They must offer some odd and winner is 99% sure and that is Manchester City. Currently they are offering 1.50 which is winning 50% more than you invest. It's gift and opportunity for player like myself who often miss to gain some confidence. I'll put 75% of my SCR on Manchester City win. Mourinho's bus will not hold! It's impossible with players like Aurier, Sanchez or Dier. Even G.O.A.T. like Tanganga will not help.
UPDATE: If you want to bet against me you can do it here https://betscorum.com/en-us/game/49791