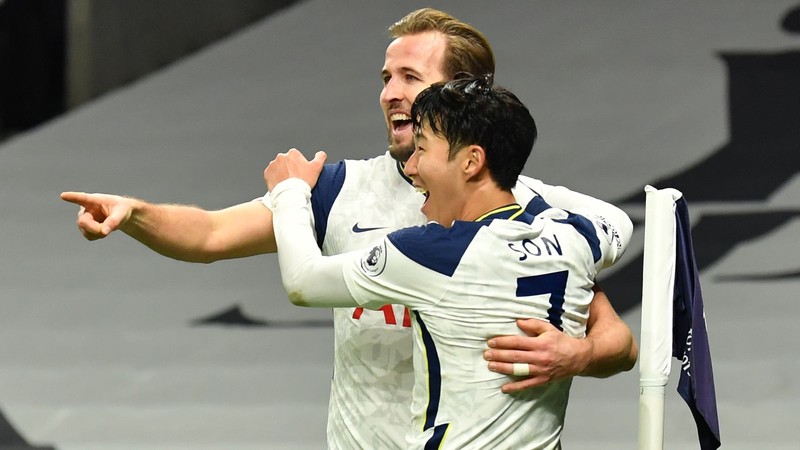 Do you remember this stupidity saying "Conte's future has nothing in common with Kane's ?" Back then I said Kane wants to win trophies, Conte wants to win trophies, if you are going to sack Conte and show lack of ambition Kane will leave too. Few months later club has no director of football, no coach, no ambition and it seems that renewing season tickets is not going according to the plan. Fans call out incompetent and greedy chairman with the highest salary in EPL to resign, majority owner to either sack DL either to sell club to someone serious. There will be no European football at N17 next year too.
Real Madrid part ways with Karem Benzema who will most likely go to Saudi Arabia. They need replacement and their coach wants Harry Kane. Having tightwad on chairman position is useful at least in this case. He set up price of 115 million and said he can only think about selling Kane if right offer from abroad comes. He doesn't have intention to sell legend to direct EPL rival. That's good. So if player wants to leave to win trophies and if Real Madrid pay the price I guess Kane will go. Real Madrid is "afraid" of negotiations with DL and two clubs have not the best relationship, so some sources said they will try to do that over intermediaries. I also read ridiculous offer like Hazard + money for Kane and replied to that on Twitter why not Richarlison for Vinicious Junior ? :) Fabrizio Romano said relax nothing is happening at the moment.
Big question is if Kane wants to go, because he is not alone. He has family, 3 kids and 4th on it's way. They want to rise their kids in London. He's showing love toward his wife every time he scores a goal by kissing ring. I guess she need to agree on move too. Kane also wants to become EPL all time goal scorer and if possible to win trophies with Tottenham. I wouldn't bet on fact that he wants to go, but I don't exclude that. Madrid will offer bigger salary for sure, constant Champions League play and 1:2 probability to be Champion of Spain every year. Spanish league is also slower than one in England. According to one local player it's like dropping from gear 5 to 4 on the car. You have more time to think on the pitch than in England. That's why that player scored a lot more goals in Saragossa than in Aston Villa.
I'd say it's hard to say no to Real Madrid, but imagine what kind of legend he would become at N17 if he refuses Real Madrid, sign new contract with Tottenham and say something like this "I want to become all time EPL goal scorer and to score all those goals in Tottenham shirt". That would put Spurs fans in state of delirium. :)
I am confident Madrid will try to avoid full cash payment and offer some player they don't need like Hazard. I hope DL is not a donkey to accept such offers. I'd do all I can to keep Harry in Spurs until end of his career, but if he wants to leave and club from Spain wants exchange plus money I'd pick up no less than Rudier to fill the gap backward and then search for striker. Hazard who is dead for football like Dele Alli is not a solution for sure.
So Madrid if you want our best player and biggest legend prepare yourself! He costs 115 million. If you don't want to pay we have solution for you for half of price - Richarlison, Brazil number 9 for only 55-60 million and all parties happy! He and Kane a lot of goals! :) That would be the business. :) Ancelotti already knows him from Everton. I believe he brought him in England. Maybe he'd dominate in little slower league with more time to think on the pitch ?