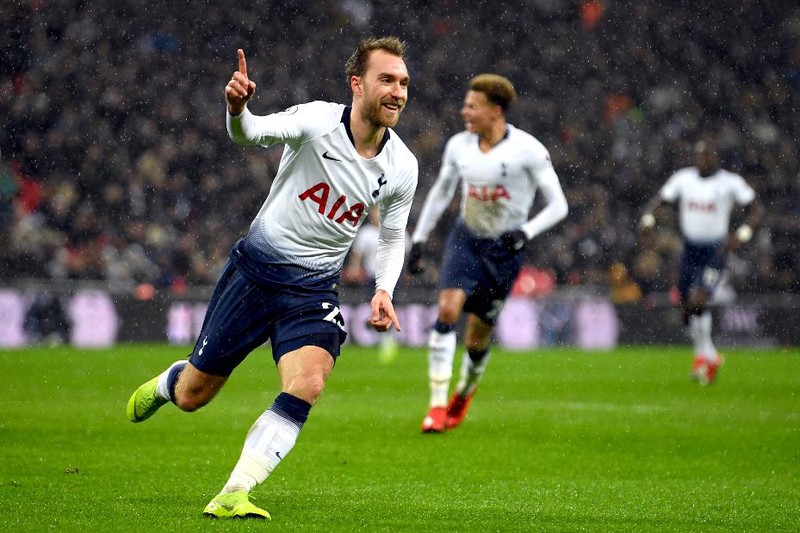 According to source I believe to Tottenham TV Christian Eriksen is on verge to sensational return to Tottenham Hotspur. Thirty years old player from Denmark seems to reject offer from Manchester United because he wants to stay in London with his family and because he is true Spurs inside the heart.
Some people are saying it will be biblical return of player who literally returned from the death on last Euro to finish some unfinished business. I am happy for him, he is great attacking minded midfielder. If you ask me he is perfect player for rotation with Bentancur in first squad. There will be a lot of games in EPL, English cups and Champions League for Spurs next season and Bentancur hardly can play all without getting tired at some point. That's when Eriksen is coming in and not Winks. How does this sound to you ? My opinion is that we could search for creative midfielder with magnifying glass and wouldn't be able to find better for that role.
He already played in EPL, he already played for Conte in Inter, he knows club and coach and he''s EPL proved...
Dane showed he can still play serious football. Way how he destroyed Chelsea wearing Brentford shirt was awesome. Why not repeat that in second leg of next season when Spurs will face them on Stamford Bridge ?
The best part is that number 23 will be available to him because Bergwijn is leaving club so fans don't need to develop new song for him. There is one saying:
Eriksen sen sen he's number 23
Eriksen sen sen he's a Yid like you and me
to the left to the right he's a midfield dynamite
when he plays in lily white
he makes Ozil looks like s*te.
Why not change Ozil to Chelsea or some other player still relevant in EPL ? Melody is under... Well done Fabio Paratici, well done Conte! They are really shaking that tree in all directions until trophies start falling from it! COYS!