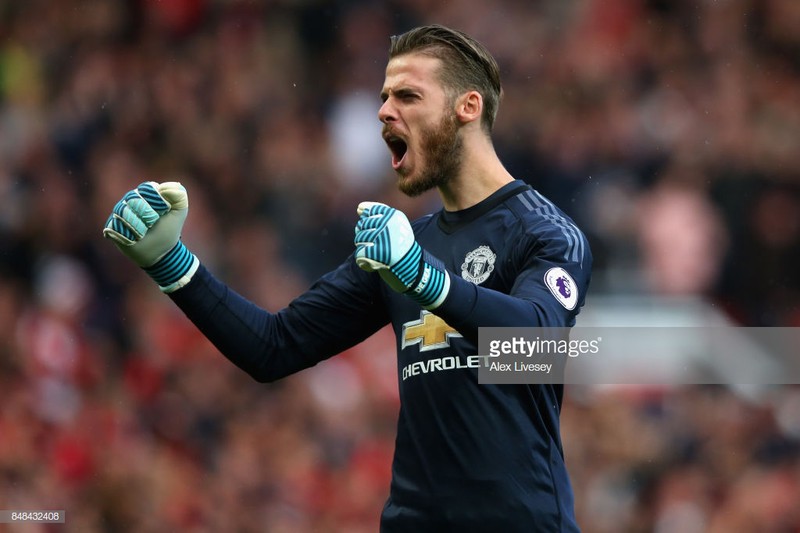 We saw yesterday an exicitng match between Tottenham Hotspur and Manchester United. Manchester United won 0:1 and they owe that victory to one person old-new goal keeping God, their goalkeeper, De Gea. What he did yesterday is really amazing. Simpy told he saved everything. Spurs could score at least 3-5 goals in second half but he saved everything. I said old-new goal keeping God because few years ago I watched his similar performance at Anfield when he saved everything and keep result at 0:0 when Liverpool could win 3-5:0. His saves with legs on short range shoots, reflexes, way how he deflect balls on side away of oponent players killed every hope Spurs had to score. Hary Kane, Delle Ali, Alderweireld all of them tried in various oportunities and different ways but wall between United's posts stopped everything. To be fair LLoris saved few difficult shoots too, but he was in shadow of De Gea yesterday.

When I saw line ups and Trippier at right back position I thought that Martial will make joke of him because that lad is like Hydrogen bomb to defence. He made so many wrong passes, so many errors in critical area that I have no idea why Pochetino is putting him in squad these days. Well he did not let me down yesterday too. If Spurs should seek for anti hero between them it is him without question. He made ridicoous mistake and gave Martial 100% chance in first half. He inititated counter attack of United for Rushford's goal by wrong pass to Pogba again. In second half United players moved near him like speed trains on railway station. His performance in defence was equal to 0. On the other hand lad is good in attack. He can make good crosses, he is quick which opens question is he playing on right position in Spurs ? Should he play in right side of midfield and not in defence ? His free kicks are also dangerous.

But lets come back at real hero of yesterday game De Gea. 28 years Spinard seems to find his form after questionable appearance on World Cup in Russia. He can spread legs like figurant making impossible to ball to pass him. Most of his saves yesterday were short range shoots which he saved by moving his legs. His reflexes are superb, he is 192cm high ruller of the box at crosses around 5m. Manchester United should make him monument for yesterday's win. They should call him 'Stonewall De Gea'.