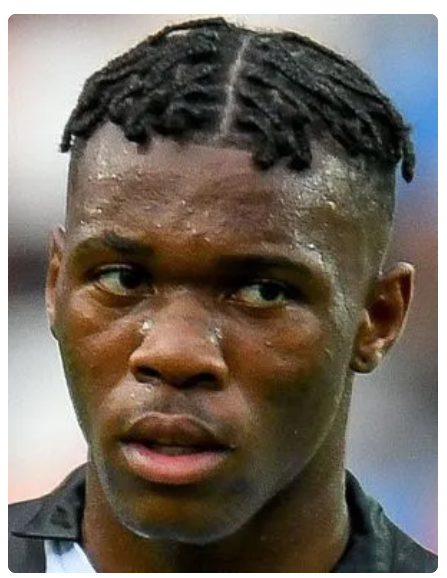 Football club Liverpool is crying 2 days after they have been defeated against Tottenham. They issued laughable statement like "integrity of sport has been compromised" and request replay of the game and some of their disgusting fans are abusing the best left back in Premier League Destiny Udogie. Messages young 20 years old boy from Italy is receiving on Instagram are disgusting. Football club Liverpool request not only replay but replay to be played in front of empty stadium ? LoL! What are Tottenham fans guilt ? What crime did they do ? Made to good atmosphere ? Why not play replay on Anfield ?
I understand frustration about disallowed Diaz goal, but they are certainly not first club whose goal has been disallowed wrongly ? Where were they after Champions League final when they got non existent penalty in 1st minute ? Where were they asking for replay after Jota stayed on the pitch after breaking head of Skipp to score winning goal ? They are one of clubs who benefited the most from VAR. Where were they when Tottenham goal vs Sunderland got disallowed for offside despite Spurs player was on his half 5 meters in attack ? Where were Manchester United fans when ball was 0.5 to 1m inside their goal but goal for Tottenham was not given ? Where were those people "concerned for integrity of competition" then ? Where were they vs West Ham this season ?
Real problem is that they get used on rough play and first time they bumped on man who shows right color cards when he should. Did you notice how cynical Jones smile was when he was surprised when referee gave foul after his potential leg breaker start on Bissouma ? How dare you to give them foul ? That was his face expression after start. Clear and obvious red card. Jota elbowed man in face and didn't get yellow card and he was not only Liverpool player who did that during the game and didn't receive yellow card. Diaz did it on Romero too. Only God and ref know what Salah and Robertson told him during the game. Robertson looked like mad dog during his "complain" and didn't get yellow for that. Then Jota made slight contact leading to Udogie falling when he lead counter attack and got yellow. Then few moment later their same stupid player tripped Udogie shouting he didn't touch him ?! How cynical. Clear second yellow and sending off for me and for everyone. Then their player scored own goal in stoppage time and they lost.
Those people are not asking themselves was it foul by Udogie after which they scored a goal and Italian got yellow card for clear start when he hit the ball and made little slightest touch with opponent after ? That was not foul for me. Good morning Britain asked themselves what if Liverpool lose title because of this ? Well they can blame Jones, Jota and Matipp more than referee for that if title sailed away over river Themes in 7th week of the season. LoL!
I don't like injustice in football and disallowed clear goals, but they are not first or last who will experience that. That football club whose fans are booing own national anthem should better take care about behavior of part of their fans who are obviously racist and issue statement about that and punish them with life ban from going to football stadiums.
There is no room for racism in football and society ? Do you remember this ? Kneeling before games and stuff like that ? Be sure we Tottenham fans will report every single social media account who racially abused our left back!
Udogie my man you are the best, stay strong and continue to play excellent like you are doing now! Here is support song for our new future super star Destiny Udogie. When night falls, my Destiny calls...