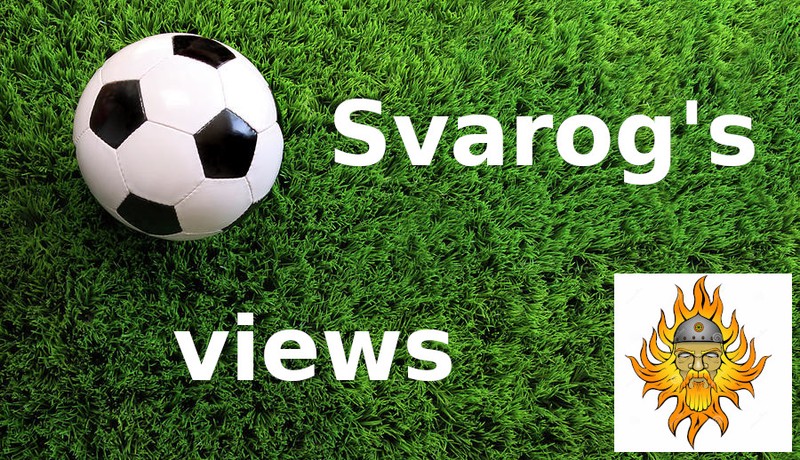 I apologize for writing this before important game against Southampton away next weekend, but this ENIC ownership, Daniel Levy and some journalists triggered me to the point I must.
"Don't trust anything sport journalists write about Tottenham, because despite or their 'sources inside the club' they don't have a clue! I can give you a list of wrong information they wrote for each of them." That's what Tottenahm fan Stellios from TottenhamAway said on his channel and he was right. All what they write should be under magnifying glass. It's not because all are bad or corrupted by owners. It's because of misinformation and incompetence from the club.
Latest information which infuriated me was this: Kane future does not depend on Conte, someone like Enrique could convince him to stay with his authority and biography. Club might believe that someone like Enrique or Poch could convince legendary Harry Kane to extend his contract with Tottenham which expires in the summer 2024. Well that is maybe what kartings from the board or Daniel levy believe or want us to believe at this point in time so they can finally sack Conte in peace and silence and transform us to that midtable club we always wanted to be!
It is well known fact that Harry Kane wanted to leave in the summer 2021, because of lack of ambition to win trophies inside the club. It's well known how he played in the beginning of 2021/22 season under Nuno. He scored 1 goal in that period. To put it politely it was with half heart just like rest of the squad play domestic cups. I personally think he wanted to force his way out of the club.
Then Conte came and he changed his stance. Club made state signing - Conte and claimed they are ready to fight for the silverware. They said they will support Italian in following transfer windows and Antonio's reputation as serial winner preceded him. Kane, fans including myself believed they are telling the truth and that trophies are most likely coming.
They didn't come in next year and a half for various reasons and the most prominent being club chairman buying who he wants while DoF and coach are like some his consultants. Journalist wrote about 150 million "warchest" for last summer and then Despot Daniel came and did opportunistic signing for 50-60 million and players "for the future" coach didn't want. He repeated that in January with Danjuma on loan.
It's well known fact that Kane wants trophy. I listened him saying something like this: earlier when I close my eyes I dreamed about scoring goals. These days when I close my eyes I dream about lifting a trophy. He already wanted to go elsewhere to win them, but Conte's reputation and personality kept him here.
These days board's vision of club fighting for top four only is clearly exposed. Antonio said in public open and honest what is situation and about vision of club, that he wants to fight to win important things, but top goal of the club and ultimate range of this current squad is qualifying for Champions League.He also said "I must respect that because I am under the contract and if I want to stay I need to adjust my vision to club's and it's not good for me." He never told explicitly he wants to leave but to fight for important things which is under current circumstances impossible. That was call for board and owners to recheck their vision if they want to keep coach. Final decision should be made at the end of the season.
So you tell me when Conte goes and only non changed vision of club and Daniel Levy remain inside what will Harry Kane think ? Is it possible to win trophy next season ? What if eye catchy free flow attacking football coach like Cooper from Nottingham or Fonseca come in ? Enrique ? Poch ? I don't think anyone of last two are coming. Even if they come and start "painful rebuild" which will take 5 years under "self sustained club" I don't think Harry would like to participate in that for the rest of his career.
I can't blame him for that. Fans should not too, because they are doing nothing to force club to adjust their vision. They abandoned wish for trophies. They feel powerless and small in front of giant from ENIC - Daniel Levy.
At the matter of fact I think this story about Kane and Conte future not connected and Enrique is for fans until the summer when someone like Silva will come and then they will say "He wants to leave, we can't do anything. It's better to take some money while we can than to keep not satisfied player who will go out for free next summer."
What is free flow attacking football anyway ? It's going all out in attack with couple of players on center doing high press, run all over the pitch like Manchester City or Manchester United or Liverpool are doing ? Aging players like Son and Kane and especially players with lack of technical ability, smartness and pace backward like Dier or Davies can't play it for sure. I don't want to imagine Dier or Davies chasing pacy opponents on our half on counter attacks! They can't do that. They just can't. I am not convinced even our best defender Romero can do that.
If you want to replace Davies and Dier and bring serious prime age goalkeeper on the goal then Conte could play better his football too. Did you notice fact that Tottenham scored 7 or 8 more goals than Manchester United so far this season and two more than Liverpool ? Did you notice our current position on the table ?
Point of playing football is scoring goals and winning games and silverware. Personal records are fine, but every footballer want to win things and I can assure you it's the same with Harry Kane. Conte can teach us the path to win, but we need to follow that path. It's path of serial winner who won 3 titles with Juventus, 1 with Inter, 1 with Chelsea. He knows how to win the title, he is already here, he knows what is he doing and just need support.
Maybe if someone from board come out and tell our goal is to win silverware, keep and back Conte with 3-4 new good players he and not Daniel Levy actually wants, Kane might sign new deal. Without Conte there is very little chance for such outcome. With painful rebuild and unsuccessful attempt for transformation to Manchester City type of football chances are close to zero.
What do you think about this topics ? I say if Conte stays, Kane stays if Conte walks Kane walks too.