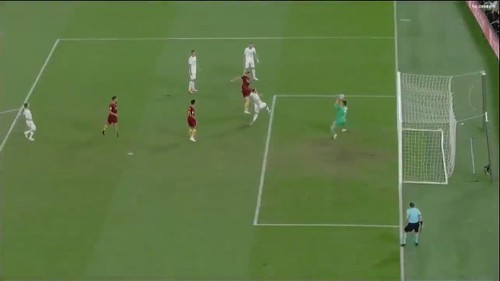 Second goal for Edin Dzeko vs Vitoria Plzen
Edin Džeko great guy and great striker "Dragon from Bosnia" as they called him on tv channel "Sport Club" destroyed Vitoria Plzen last night. In Roma win of 5:0 he scored 3 goals. Hat trick in Champions League is not happening to often.

For first goal supporters waited just 3 minutes. He run on great pass come in front of goal keeper and moved ball from right to left leg and fired a bullet in small net on part of goal away from goalkeeper. School shoot! Great finishing for 1:0!

Second goal is his small master peace when he took the ball on his chest on 7-8m, calm down it, then let it rebound from the ground and fired under the post of Victoria's goal for 2:0. That type of goal can be scored just by real masters of football! Well Done!

In 92. minute after corner cross he jumped between few opponents and shoot by head in the net for memorable 5:0!
Maestro took the ball home with this great performance! Congratulations!