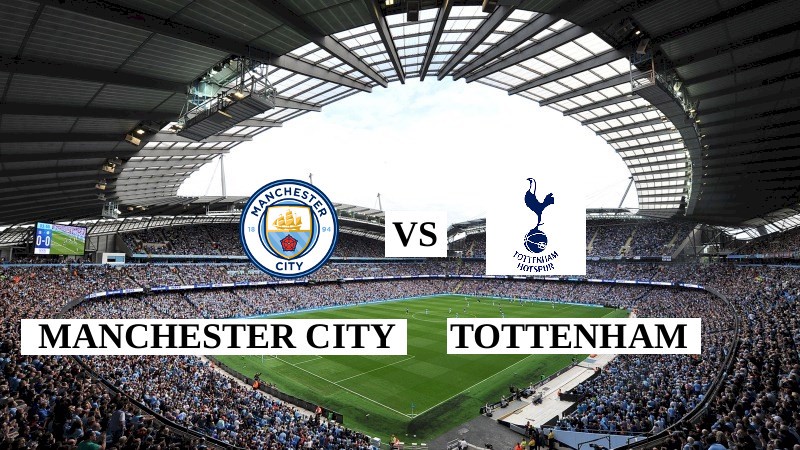 Game between Manchester City and Tottenham Hotspur is on schedule on 17. August at 18:30 o'clock (Central European Time). Clash of titans might came to early this season. Champion, winner of FA cup, League Cup and Community Shield will face Champions League finalist, squad which eliminated them from Champions League last season. They surely remembered that very good and will want to win Spurs again.
Last year Spurs did not have much success at Etihad against City. They lost 4:3 in Champions League second leg and 1:0 in Premier League. Historically Spurs have good record in head to head statistics with Manchester City, but that does not apply for Guardiola era.
Manchester City
Manchester City looked very strong against West Ham in first week. They trashed them with 0:5. Question is are they that good, or West Ham was that bad ? Guardiola was not satisfied with performance, saying that first half was sloppy. West Ham managed to make maybe one or two chances in second half while result was 0:2 and could concede even more than 5 goals. Rahim Sterling looked like "on fire" on left wing and Jesus looked finally ready to be good like Kun Aguero. Jose Morinho said that 4 clubs could compete for title City, Liverpool, Tottenham and City B squad. They look unbeatable at the moment. Even Zinchencko on left back position looked very good. With Rodri in center on midfield and with beasts like Sterling and Mahrez( or B.Silva ?) on wings, Jesus or Aguero in center and De Bruyne in center that looks pretty scaring. Fact that player like Bernardo Silva was on the bench tells that Mourinho was right. Their second team could probably fight for title too. They played also against Liverpool in Community Shield 1:1 game and were good in first half, while in second Liverpool made better chances. Second half of that game shows that it is not impossible to play good against them. Well at least for Liverpool.
Tottenham
If this game can come in good moment for Tottenham that is now. Reason is simple. Alderweireld and Eriksen are still in club which might not be the case for few weeks. Tottenham looked great in first 5 minutes of game against Aston Villa and in second half, but that opponent is not so strong. They dominated possession attacking, but during most of first half were to static. Substitute when Eriksen came in was game changer. There was some luck at second goal as well as when clumsy Sanchez almost made penalty in Spurs box. That was his second blunder in the game. First was following Villa striker and not trying to intercept long ball in action when Villa scored goal. Rose also did not play well in that situation. Villa had one more big chance in first half, but could not finish it. Fact that Spurs fans will like is that Harry Kane scored two goals and showed that he is ready to score in August. Some people blabbered like he is bad in August etc..., but he showed he is ready. His third goal was awesome. N'Dombele was also good and scored very good goal.
Match analyze
I expect that Poch solve issues with Vertonghen before that game. I expect no less than 5 players in defense like last time. Rose on left, KWP on right, Sanchez, Alderwerireld and Vertonghen in the middle of defense. I also expect Lucas and Kane in attack. Poch could try maybe to play with just Kane in attack and to put 4 in midfield too, but I don't think so. In midfield I expect to see N'Dombele, Sissoko and Winks with Eriksen or Lo Celso coming in as substitute in case it is necessary. It is big blow that Foyth is injured, because I think he would be able to stop Stering on his side which is something I don't expect from KWP. Also last few encounters showed that Rose has big problems to stop B. Silva on other flank. Sanchez also has positioning problems in defense. I still remember easy few headers for goal on last encounter when Sanchez was just where he couldn't do anything. On the other hand I am pretty sure that H.Kane and Lucas can make troubles to ZInchenko, Walker and Laporte. It is also big blow that Son can't play because of suspension earn after receiving non deserved red card against Bournemouth. I've read that N'Dombele have big inspiration when he plays against City and if him and Sissoko could initiate some good counter attacks Lucas and Kane could make some upset. However I really think Spurs defense especially against wings will not hold. City will create a lot of chances and I hope Lloris will be on big level because that would be necessary to avoid mass conceding of goals.
Manchester City is favorite, but favorites does not win always. The ball is round and club which is not favorite can do upset with right tactic, luck and very good performance of all players. I don't worry about tactic. Poch will find the best. I am worried about performance of wing backs, Sanchez and Sissoko in Spurs.