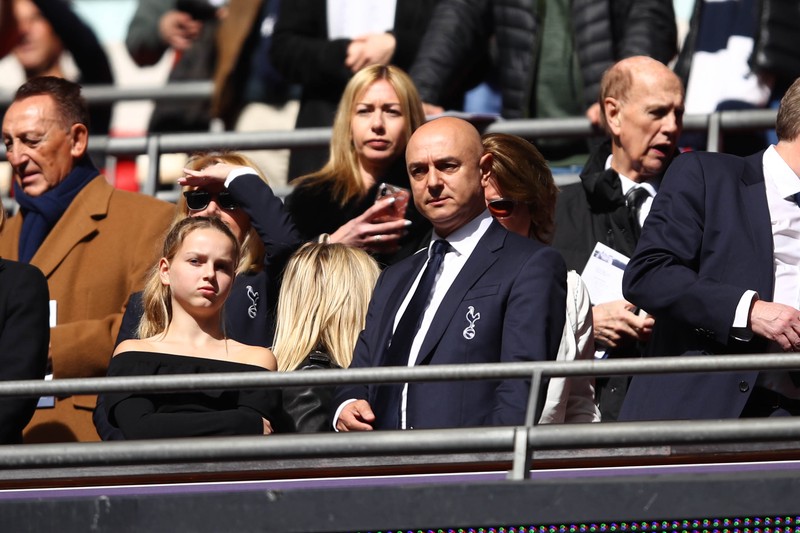 Tottenham coach Antonio Conte said "I will stay here if I feel at least 1% chance to fight for the title next season" in some point of previous season. "I love it here, great stadium, great facility, great group of players, but on the other hand I have ambitions." he said recently. He said multiple times "I will sit with chairman and football director and we will make the best decision for club and me".
Antonio Conte said it was the most difficult task in his career, that this 4th place he considers like a trophy. When we look back where we were in November when he arrived and where are we now I can only agree with that. Like I said before his appointment he's not into top 4 he is into fighting for no less than Premier League title.
He shook entire club, said he wants to make a revolution in Tottenham! Well revolution is happening. Tottenham owners from ENIC read Joe Lewis and Daniel Levy decided to increase capital of club for 150M and to give that money to director Fabio Paratici and Antonio Conte to help them buy players which will make Spurs squad stronger!
That are big news. Antonio Conte also said he wants 6 to 8 new players, and this kind of money with money which will arrive on selling players like Lo Celso or Ndombele, Winks and such can be enough for serious strengthening of this squad.
When I see list of playes on Fabio's list I become more and more excited. Kostic, Perisic, Bastoni, Bremer, Pau Torres etc... This guy Fabio works day and night, making lists, reorganized scouting network in club. I have no doubt he will use this money on clever way and that this Italian duo will continue to work in club making it in England what Juventus was in Italy under them.
I want to congratulate Daniel Levy, Joe Lewis and ENIC on this decision. Big and exciting times are in front of us! Fabio we love what you are doing here! During Liverpool away game I said "one like Romero on LCB divides us form invincibility". That, better wing backs, serious Betancur like midfielder for backup and backup striker and we are ready for real fight for title! Come on Conte do the most unthinkable, fantastic, wonder thing like winning title with Tottenham! COYS!