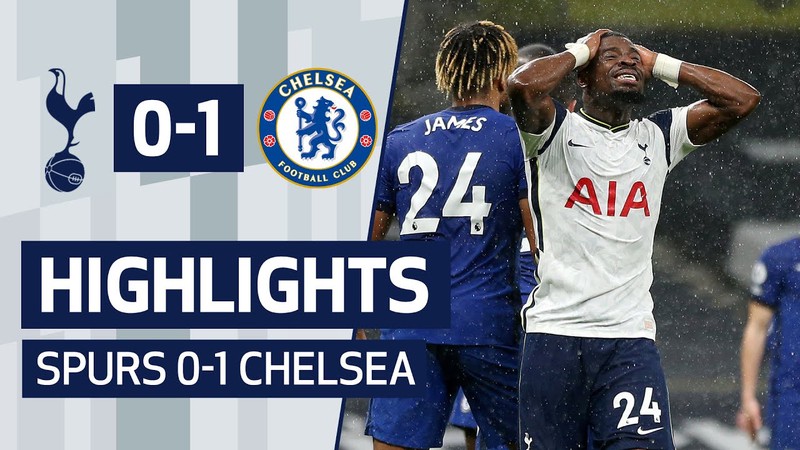 Tottenham lost againt Chelsea in second leg of League Cup. Spurs failed to score them goal in 3rd consecutive game. Yes Conte is right when he said they have much better players and stronger lineup and there is no comparison between squads. That however is not excuse to put clowns in squad and rise up white flag before game even started! They are better than West Ham too and they beat them this season, they are better than Everton and Brighton and they draw them away this season! It's not impossible to have good result against them, but it is when you put 3 clowns in squad or when your players have complex of inferiority when playing against this club.
As soon as I saw line up I was shocked and thought we're going to lose 0:5 this game. Italian coach put second hand goal keeper Golini on goal in cup game where there is no possibility to make things right after game ended ?! If you lose game in league you can fix it in next games and if you lose in cup you are out and that's it. He said we're congested with fixtures and yes it was my decision to put Golini on goal and I think he had good game ?! Oh I thought it was my decision to put Golini on goal not his! Clown went out after corner and missed entire ball and we conceded and game was over at that point. Why are Spurs managers doing this ? Jose exited cup with Worm against Norwich too. It's beyond me.
Why did he keep Kane until 97. minute if he wanted to rest someone because of congestion of games ? Did he really think we'd score 3 goals in let's say last 15-30 minutes ?I can't understand that. He put clown Tanganga in squad again despite he scored 2 goals for Chelsea in first leg and 1 for Morecambe in FA cup. Why he put him to mark Ruddier on set pieces ? Lad lost him and Ruddier scored easy goal! Japhet completed hat trick of errors leading to goals against Chelsea! He added one against Morecambe between them too! Shocking!
Third shocker was Doherty on left wing back position. Lad was awful and substituted in second half. Sess was not much better when he came in. Conte can say he doesn't have other options there, but I'd prefer to watch Sess when Reggi can't play.
Chelsea lowered intensity in second half, stopped to mark seriously, played easy game and that gave Lucas and Kane little space for playing football. However when Spurs has ball and need to make one simple pass to make chance they always send wrong ball. Winks need to pass to Kane straight easy 20m pass and he sent to fast inaccurate ball. Kane dribbled couple of players turn around toward goal, just needed to pass to Lucas for big chance, but he sent little faster ball than he should! Final was when Hojbjerg failed to make straight 5m pass for chance and send short ball which was intercepted by defense. Royal failed to send key pass or cross too on couple of occasions. Can't they make that key pass ?
It's unpopular opinion, but I think those players are actually afraid of Chelsea for some reason and fear bind their legs and they fail in easy tasks because of that. If that is the case they need to stop being afraid immediately.
Few words about referee Mariner. I thought he is top referee, but he had nightmare performance yesterday. First he gave penalty to Spurs overturn by VAR and then didn't give any card to Ruddier who tackled and fouled Hojbjerg outside the box like last man in defense. That was card only dilemma should be of what color. He gave another penalty again overturn by VAR and that was clear without replay it was not penalty... There was situation when Hojbjerg ran inside box to get position for cross and get tripped and fell but he didn't do anything about it and VAR didn't check that!
You can do a lot of things when you are Chelsea player. Things you wouldn't be allowed to do in Spurs shirt. Things like deliberate elbow in Kane's face and get yellow not red, like kicking ball with all power deliberately in Ndombele and don't get yellow, tackle and foul Hojbjerg like last man and escape card again and finally trip opponent inside the box before cross and nothing will happen. They are better and more expensive squad, but why do they need such extra help by referees ?
It was not all bad, effort was there, running was ok Spurs missed little luck, better refereeing (yellow for Ruddi in first half), first goalkeeper, taller man in back line capable of marking Ruddier in set pieces and that final key pass which will create big chance. We need to make things right before Arsenal comes here in next weekend.