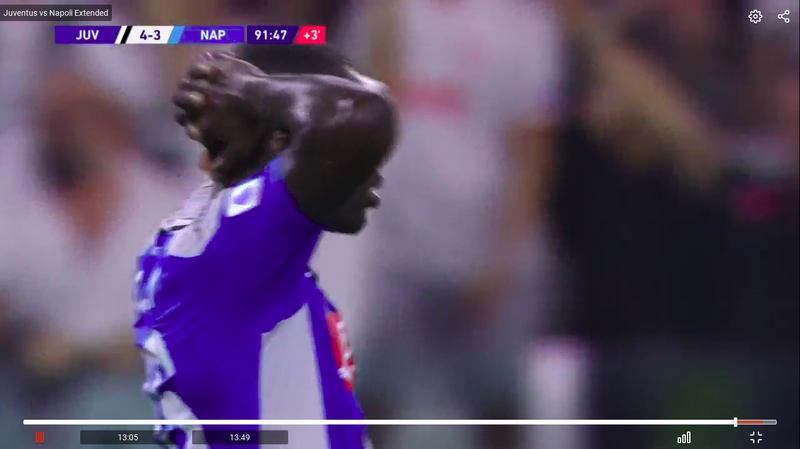 What a horror show for Napoli, Anceloti and Koulibaly at Turin! They have lost derby against Juventus with my favorite result 4:3! It was unbelievable game with very high tempo, very attacking play with very few fouls. Just like worldwide football fans love to see. This is already second game for Napoli which ended in 4:3 result because last week they won Fiorentina 3:4. Game had everything tempo, attacking playing, chances, bars, resurrection from dead and the most dramatic finish. I am happy to have privilege to watch such great match last night!
One who will have nightmares about it is Napoli defender Koulibaly. There are two situations he would love to forget. First was when Gonzalo Higuain "sent Koulibaly back to Senegal" after master class dribbling in Napoli's box and then shot like big master of football with outside of his right boot in other angle of goal. Goal keeper had no chance to save it! I just can say awesome, pure world class!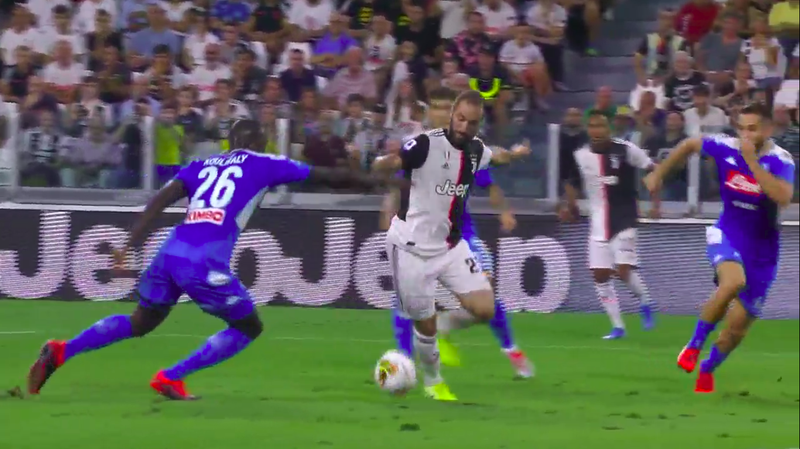 Juventus took 2:0 lead very early and looked like Napoli will suffer catastrophic defeat. When Juve scored third I believe everyone thought all is over, but Napoli managed to come back with few fast goals. Soon it was 3:2 and Napoli get wings as they recuperate from dead. They managed to equalize on 3:3. It was big drama ended in injury time.
Free kick for Juventus cross and our anti-hero of night Koulibaly tried to clear it, but ball came over his foot and ended up at place where bar and post connects for one of the most effective own goal of all times. Stadium exploded and Koulibaly ended up on grass holding his head.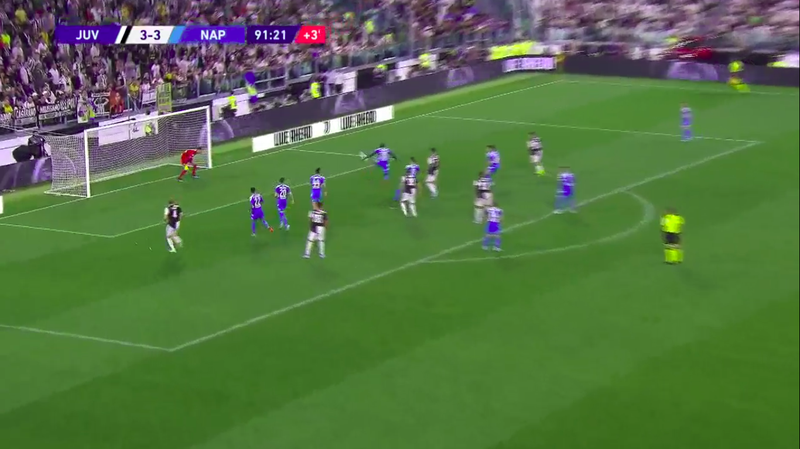 There was no time for new come back for Napoli, game has been lost.
Koulibaly you might be unhappy with this outcome, but I am sure you made someone in Malaysia very happy because of 4:3 result which usually have odd of 100. You also made 7 or more goals in the game which is also high odd. You are hero of Malaysia! Your goal will be replaying on TV a lot of times as it is one of the most effective own goals of all time. This might lead Carlo Anchelotti to give you new role in team. You are not worse than Insigne! Born attacker, striker! :) If we put away jokes it can happened to anyone you played decent game. Games like this return faith in football and Serie A. One last word for me. They have titles in England like Sir. I would love to introduce title called "Gentleman" for football players. That title should wear only players whose goals made result 4:3 or 3:4. So Koulibaly I declare you for "Football Gentleman". Well done! :)
Napoli you are our joy! :) Keep playing exciting like this!
Here you can enjoy all highlights of the game.
This article has been written for Happy moan day contest here.