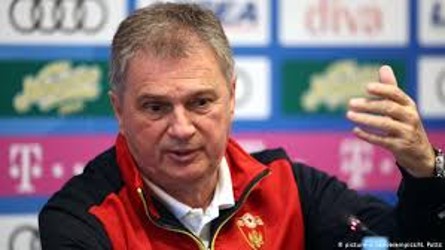 We saw good game between Serbia and Portugal last night. Portugal won 2:4 after good fight. Before the game I thought Serbia could get point here. I didn't dream that coach of national team Ljubisa Tumbakovic will pick up Eibar goal keeper Dmitrović. I knew the best goal keeper Stojkovic will not play because fans of Red Star are not liking him because he moved to Partizan and are ready to boo him even when he plays for Serbia. Thing I didn't expect is that he will give advantage to Dmitrovic over Rajkovic. Rajkovic is much better goal keeper and everyone knows that. He or person who order him who must play picked up Dmitrovic for some unknown reason and he payback.
First half was more-less equal with bigger possession for Portugal, but Serbia had first chance. Not to strong shot in the middle of goal was denied easily by Portuguese goal keeper. Portugal had few occasions, but did not make serious shot on goal. Then Serbian goal keeper come on big stage! It was cross on 5m. , Serbian defender jumped in attempt to clear it and I am confident he would do it, but uninvited guest came for no reason. Like thunder from clear sky ape from goal Dmitrovic came out and crush into own defender and distracted him in clearing the ball. Ball fell down just to Portuguesse player who could only say "Thanks man" and push it into empty net. Then instead to cover himself with ears Dmitrovic started to complain wide hands like someone else is guilty for his stupidity! I believe he expected that defender who already jumped move away during jump so he can try to catch the ball ? There is custom that goalkeeper should shout "mine" when he is going out of goal before player reacts so he can move away, but he of course did not do that.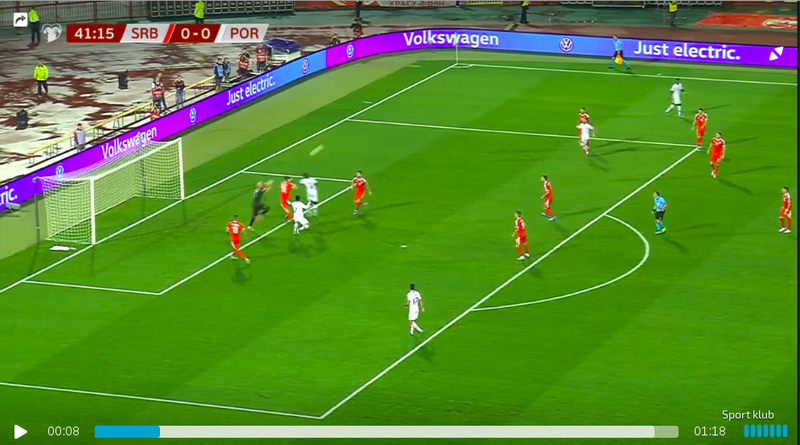 It was just before half time and worst moment to concede goal. 0:1 and Serbia now need to attack to try to equalize. That is double edged sword against squad like Portugal with fast and very skillful players. Attacking and giving space to B. Silva or C. Ronaldo is good recipe for disaster. After 10-15 minutes in second half Portuguese striker made some magic dribbled Serbian defender come alone at goal and made master class shot in away corner of goal for 0:2. Serbia scored goal after corner for 1:2, but then Ronaldo came alone in front of goal and scored for 1:3. I think he was in offside with his shoulder, but referee said play on. Mitrovic then scored with good shoot from the box for 2:3, but near the end Portugal scored fourth after failed block where ball moved through legs of defender in corner of the goal. 2:4!
Ljubisa it was not nice to pick up not the best squad! Opponent was champion of Europe, you should put Rajkovic on goal. With him half time would end 0:0 and who knows what would happened in second. You obey orders, put clown at goal and soon you get circus on goal and in defense. Why do you need that in those ages Lljubisa ? Referee was not on your side too, he could disallow Ronaldo's goal for offside, but that must not be excuse.
For consolation Germany lost 2:4 against Holland too, so we can say we are strong like Germany, maybe even stronger because they played just Holland and we played Portugal Champion of Europe! We scored some goals, game was interesting to watch, but 4 goals in net are to many for national squad which wants to go to Euro 2020. Your stupidity to obey orders and put ape on goal costed us dearly as we lost all chances to qualify as second to Euro. Now I will repeat what I already said once "Well done football master!" LoL :)
This article has been written for Happy moan day contest here.