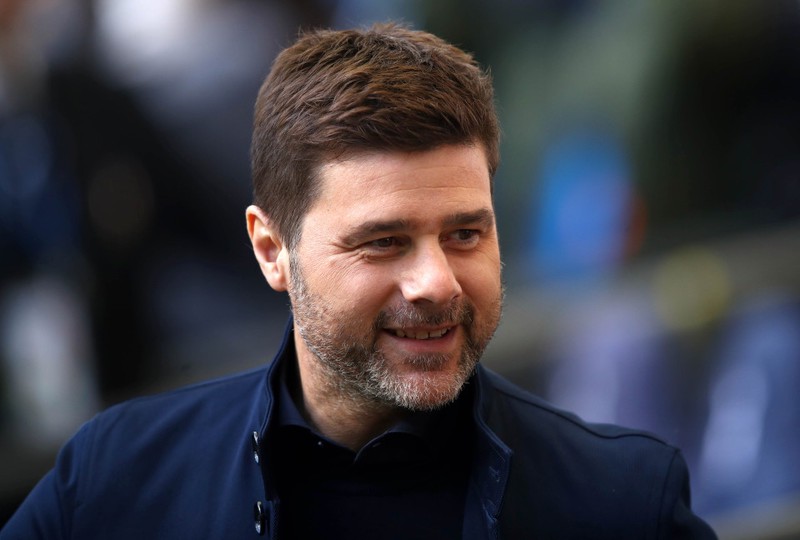 Lotto (7 correct) winner against Bayern Munich, man who subverted Einstein's theory, one who can turn other man into holograms did not receive well deserved reward yet. His titanic fight against Levy who should pay him big ransom in case of sacking continued. Opponent is hard, not easy on money spending.
Poch did all he could in game against bottom side of Premier League Watford, picked up wrong squad, wrong tactic, sit non interested on the bench while his players stand on grass doing nothing. TV camera recorded Mr. Levy typing something on his mobile or notepad not watching the game when girl sitting near him warned him he is on big screen after which he moved head up and stop typing. Stage was all setup, defeat against bottom side at home should finally break some hearts and make Levy put hand into his pocket and pay him ransom for sacking him, but then things turn around.

Tottenham players in second half started to look like side which will try to play some football, but didn't make big chances except Son's hitting the bar. Sanchez out Son in made big gap in defense, Watford had some counter attacks, but then damn Aurier blocked one shot and it was not 0:2. Referee also was not in the game because he could give Watford penalty in first half, but didn't. Fact that misfortune does not come alone has been proved when Watford goalkeeper missed clearly his ball in the box and let Dele Alli score a goal. VAR said no goal on (on scoreboard), but referee said goal! What a conspiracy against innocent man who just wants his well deserved reward! Fans turned around starting to chant loud wanted second goal and chance for sacking went away.
Later in press conference he said "first half was of course poor, but in second I saw some great moments". He added "atmosphere on stadium was not one you want to play home games in". He practically accused suffering fans for this poor performance of his squad. He then continued to make fans angry with fictions saying something like "I don't know if we'll bring anyone new in January, why would we if we win all games until then ?". That was awesome statement just after non deserved point earned at home against bottom side of Premier League! He also said "I hope we'll have some better luck and result against Red Star in Champions League". That is real total commitment to ultimate goal which is to get sacked and earn big money prize.
Now some words for consolation. Poch you did all what you could, picked up wrong squad, you even push Aurier, Sanchez, Rose,Winks all in, wrong tactic, everything looked good. Fans were in booing mode it looked like goal could be reached, but then circumstances turn against you. VAR denied to give Watford penalty in first half, VAR said Dele Alli's goal was good, Watford goalkeeper made big blunder etc... You can't make other side goal keeper play good! It's not your fault! Nothing has been lost so far, for few days your broken squad will face "big daddy's from Belgrade" - Red Star! They are coming to help you, if you lose this game I don't think Levy could hold out not to give you your well deserved reward. If those not disciplined players like Dele Alli or Son somehow get point or three from this game Liverpool is just few days away. You can repeat Bayern scenario there and goal will be achieved! Then you can go free to United full like boat and try to do something there.
This article has been written for happy moan day contest here.