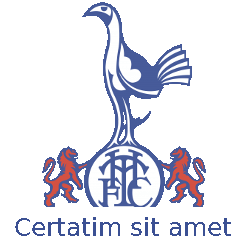 I am very frustrated with failures of Tottenham Hotspur board. One of 5 the best managers in world today Antonio Conte exposed them as board which has no ambition in winning things. Negotiations collapsed over number of stuff members where he wanted 7 and board allowed only 4 because extra 3 would demand few hundred thousand pounds more per year for salaries!
According to Fabrizio Romano there was also 3 million pounds difference between what Conte wanted and what board offered him as salary for 3 or 4 year deal. I can imagine how big difference in money requested for transfers really was. Conte probably wanted 200 million, while board probably said they can only buy if they sell someone because they are Skint. All of that happen after week of "advanced negotiations" where "Conte was done deal", "step away", "fly to London to sign" etc...
I was dead laughing after watching one tweet after collapse of negotiations. Person behind one account asked others "Oh how Spursy is this looking to you?"
Spursy
To consistently and inevitably fail to live up to expectations. To bottle it.

Really you have one of top 5 if not even the best manager today, available, ready to work for you, one who can bring you title, persuade Kane to stay, increase value of all your players, but you don't want to pay him 3 million and grant him transfer founds!? On the other hand you have 100 if not 200 million pounds worth deadwood in squad, but you don't want to sell it because you will earn less than you invested in them.
Really how Spursy does this sound to you ?
If you didn't really want to pay or grant transfer founds why did you bother with Conte at all ? Journalists, agents, fans everyone knew Conte will demand transfer budget. Oh they "just explored possibility for hiring that manger when he become available" !! This should be matter of one phone call. How does it extend to "advanced negotiations" or "deal almost done" at all ? What did really happen here behind the scene ?
They are saying now "Erik ten Hag" is "one step away" from signing contract! I highly doubt it because he signed contract extension just after first contact with Spurs few weeks ago. Why would he change opinion now ? Hiring of ten Hag also require compensation to Ajax. If 3 million for Conte are the problem then paying compensation to Ajax must be "mission impossible" for Joe Lewis and Daniel Levy.
I'd like ten Hag, he is excellent in working with young players, did great job in Ajax who over played Tottenham in both champions league games, but lost. Ajax players are running with plan, play ball in space, are doing run ins, play attacking... He was my number 1 choice in beginning before Conte appears. However I feel like it's to good to be truth right now. I am afraid we're in circle of Potter, Howie, Klinsmann(!), Fonseca(!), Sarri (!!), Pirlo (!!!) and similar...
Board made big stadium with the biggest shopping mole, expected revenue from that from people watching the game who can buy club souvenirs, shirts etc...Who will want to buy souvenirs after losing game ? No one! Did they think about this ? If you want revenue from that you must assemble winning team and big coach who can win a lot of games and make fans satisfied and ready to buy from that shops after the game!
Questions for the board:
Can winning title with Conte increase selling of Spurs things and bring more money to you than those 3 million he's requesting ? Yes it can!
Can winning title with Conte increase value of your players so you can sell them on higher price after ? Yes it can!
Can you get at least 100 million by selling bad under performing players and get transfer founds Conte requested ? Yes you can!
Did you get money from TV rights from Premier League and reward for 7th place ? Yes you did!
I have message for the borad now:
You don't want to invest in manager and team, you are not interested in winning game, but just to stay into it and take as much money you can from club. That's why I think you should change Tottenham logo. Old Latin phrase "Audere est facere" which means "to dare is to do" should be changed into Olympic game phrase "It's important to compete" which google translate says is "Certatim sit amet" on Latin.
So Joe and Daniel you can write that on new logo.

Now back to title "How Spursy does this board look to you now ?"
I'd accept ten Hag as coach too, but I don't think it's happening either. So confident they are going to blow that up too if they talk to him at all because Mr. Romano said yesterday he has no information about ongoing negotiating between people from Tottenham and ten Hag... He also said they probably work on new manager hidden from public. He told that Conte is not entirely deal off, but there is no information about Spurs talking to his camp now and if they want him they need to accept all of his terms. So it's still not impossible. This board can still do right thing, but they won't! While they can't appoint manger because of dickering other clubs like Aston Villa already get serious reinforcements.