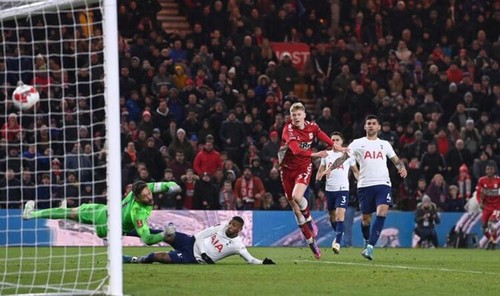 Tottenham has been eliminated from FA Cup by Championship side Middlesboro after yet another horrific and suffering performance. If you think it was because squad was full of not regular players you are wrong. This disgraceful defeat happen to full strongest squad same which won against Leeds few days ago. Did they forget how to play football in few days ? I don't think so. At the matter of fact I think they did it deliberately under influence of that invisible dark force.
Soon after start of the game it was very clear that some players didn't want to be there and to play football. Slow play, pathetic back passing, jogging, complete lack of any interest to make any action is what we could see in entire first half. The biggest clowns in that not funny non performance were Son Heung-min, Hojbjerg and Winks. Son lost literally every ball which came to him trying to dribble against 3 or 4 players, Hojbjerg's every pass was back or wide, Winks didn't exist on the pitch, Deki was slow, Kane, Doherty and Sess helpless... ZERO attempts on target tells you all you need to know about first half.
It didn't change much in second half too. Way how Son get the ball near center and waited to be surrounded by 4 Boro players to lose the ball and make dangerous counter attack made Eric Dier come to him and shouting angry ready to take justice in his hands and to deal with him like Hugo did once.. Dier was one of few who tried to play last night. Soon after Som Heung-min (Som-Catfish) got chance alone header in front of goal but he decided to pass straight to the goalkeeper...
I don't know what did Conte watch and how he didn't see that this player doesn't want to play. Why did he keep him until the end ? I'd substitute him after that disgraceful move on center. He was the worst on the pitch all night long. Contrary to him Eric Dier and Steven Bergwijn tried to play, but couldn't do much. I really hope Son was beaten by Dier after the game... I hope Conte will torture them next week on training ground until they start to piss blood...
So we are back to crucial question who is paying for all of these non performances ? Where is this dark force coming from ? If Tottenham wants to try something next season they need to deal with this force. Good way would be to approach to players like 'agent of bookies' and offer them bribe to under perform and then see who will report this to authorities and club and who will accept this. Let's check how loyal to club and game these bunch of pathetic banter-losers really are!