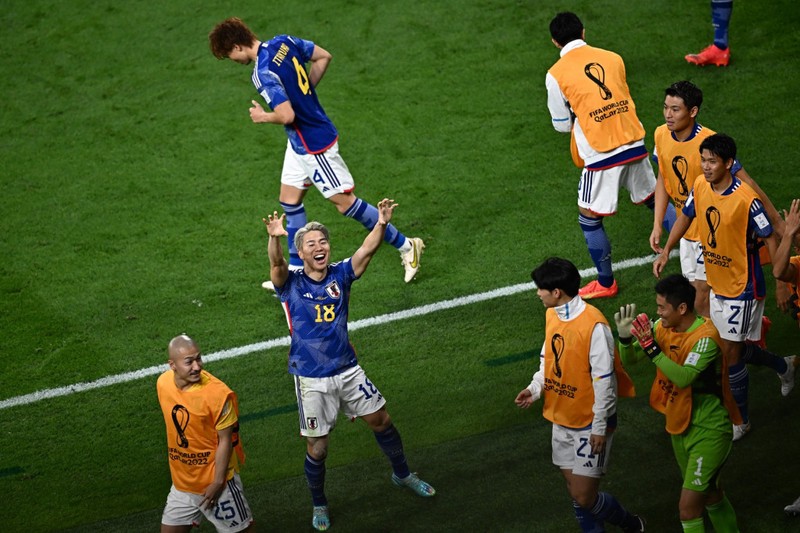 Japan won World Cup game against Germany with 2:1. Second and game deciding goal has been scored by Takuma Asano known under nickname "Jaguar". He was once player of Partizan Belgrade. Japanese told that his nickname is Jaguar because he is very very fast if not the fastest football player today. He showed not only his pace but nice skill when he finished nice counter attack with one powerful kick under crossbar of Neuer's post.
Germany was big favorite in this game. They played better, when Japanese goalkeeper tripped and then jumped on German to make penalty I thought it's just question how many goals they will concede until the end. Germans however missed a lot of chances and Japanese goalkeeper saved couple of attempts in spectacular way. At some point in second half he saved 2 quick shots by Gnabri and forced me to tweet (read mastadon) Japanese gk - Gnabry 2:0. Soon after that everything changed. Players from land of rising sun had big chance, missed it, but soon after they scored for 1:1. Germans went all in attack, but then "deadly trio" Mitoma, Minamino and Asano started their show on the pitch and it ended with Jaguar's goal.
It's beautiful feeling when big underdog win against over potent big favorite who came in the game in overbearing style. It's fair to tell that Jaguar Takuma Asano has eaten Herr Hansi Flick man who made the best goal scoring machine in world football in Bayern. I am happy for this Partizan ex player. Twitter should think to put picture of Jaguar in icons. They have leopard and tiger, time to add Jaguar!
Germans will probably have very heavy task now to beat Spain which won 7:0 against Costa Rica to go to next stage. Well done Asano, well done Japan!