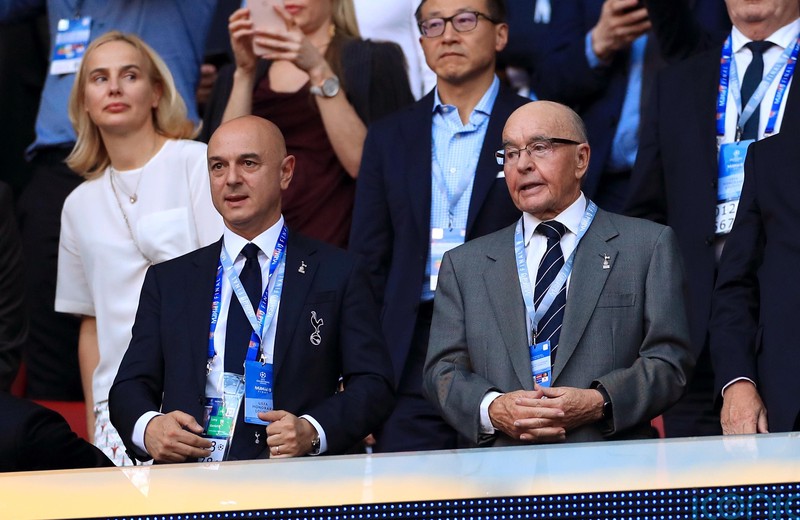 Majority owner of Tottenham Hotspur British billionaire Joe Lewis has big problems with law in United States. Federal court accuse him for illegal insider trading. They claim he talked to people close to him, staff, pilots, lovers about secrets of companies he is in board of directors helping them to get rich quickly on illegal way. Joe is not formally owner of Tottenham because in last October he transferred ownership to "family trust" so it's not expected that Spurs will have troubles with Premier League. Open question is how will sponsors look at this and how will NFL, stadium naming rights and other stuff proceed. I hope this is beginning of the end for ENIC as owner of Tottenham. I think selling is inevitable now.
A part from this rumors about Kane leaving for Bayern are stronger and stronger. Hojberg is also on exit door and very close to joining Atletico Madrid. No one from "dead wood" players are close to selling, new center back didn't come so far. We lost friendly against West Ham 3:2, our game against Leicester has been postponed and we won against sailors form Far East and took "Tiger Cup". These friendlies just showed that anyone can score a goal against us. I didn't watch any of those games, but people are telling we dominated against West Ham, but conceded goals after two corners and one counter attack.
Just when I thought Daniel Levy changed a bit, he showed his true face again as club failed to bring in talented center back from Blackburn because we offered 2 or 3 and they wanted 5 or 6 million for 19 years old. Defenders we are connected with are probably not coming because negotiations are taking to long.
If Kane leaves and we fall back to Richarlison as main striker option with this defense we're doomed. In that case surviving in Premier League will be major success next season. We might be able to dominate West Ham and lose the game, but we will not dominate for sure vs Man City, Arsenal, Man United, Liverpool and other big boys. I doubt we will be able to dominate against mid table clubs too. Everton here we go! Prepare for dog fight with us for surviving in league next season!