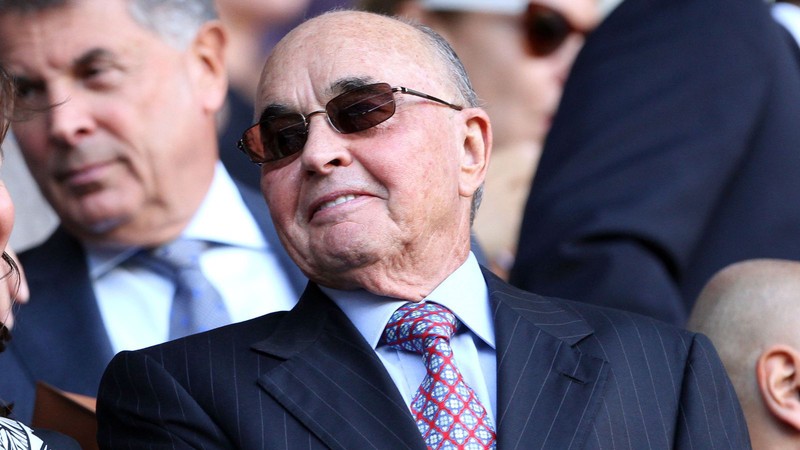 Hello Mr. Joe Lewis,
You are majority shareholder of Tottenham Hotspur football/soccer club. I know you are not fan of this sport, that Sean Connery lured you to enter into all of this. You thought you will earn a lot and I am sure it was situation in the past, but at this point in time chairman you installed in this football club is just not good enough for that job. Fans are saying we didn't win trophy for 15 years, frustration is bigger and bigger. Well I know not all can win, but all can earn money from doing transfers in football and what is your chairman Daniel Levy doing ? He is overpaying, buying incompetent players and extending contracts with the worst. Look what he has done recently: Ndombele, Lo Celso, Richarlison to mention few... How much money did you lose there ? He didn't sell Dele Alli on time and let him go for free ? His board terminated contract with Doherty because they didn't know how many players on loan they can have ?! This is all money, a lot of money they lost.
On the other hand club like Brighton Hove Albion who is not top 6 club and have not even close tradition like Tottenham Hotspur is buying cheap and selling players for 50 million after! On top of that they are upper on the table than our club! How can that be? Daniel Levy setup "excuse culture" in club and chased away everyone from staff who did their job good!
Yes you heard it right Joe! They - Brighton are earning on buying and selling players and are still above our club who is overpaying for bad players! How can it be ? What that your friend Daniel Levy is doing in our club ? He's gong from one to another mistake. It seems he lost compass completely.
So why not completely get rid of this money losing adventure ? There is interest from Iranian-American billionaire Jahm Najafi for takeover of Tottenham Hotspur for $3.75bn. What I read you wanted 4 or 4,5bn. Deloitte Touche as far as I could read evaluate it on 2 bn. Why not get 1.75bn profit at once instead of letting Daniel Levy losing more and more money just to be lower and lower on the table making a lot of football fans who care about club angry and evaluation of club lower ? Even mainstream media like Daily Mail and Telegraph are writing about that. Why do you need such bad publicity ?
If you don't want to sell club, there is other elegant option to sack Daniel Levy. Everyone in football world know how he operates. No one wants to work under him. No one trust him. Some are describing dealing with him like a "nightmare". Sack him and Dona Cullen and people like that from position and put there someone not compromised and younger who will do that job better. My advice is to call someone from Brighton and give him chairman role for football club.
I hope you will take my advice in consideration.
Regards!