Lucas Moura came in the game near the end. Deep in a stoppage time he got the ball on Leeds half, he started to dribble, one, two, three he's alone in front of goalkeeper and he scores for 1:4 for Tottenham Hotspur in Leeds! That is how you say proper good bye to club my man! Well done! It reminded me on magical Amsterdam night when that player scored 3 goals against Ajax in second half and sent us to Champions League final. All players ran toward him like we won final, grabbed him and he ended up on back of his happy team mates. I am happy for you Lucas! Congratulations!
Tottenham won game 4:1. Two goals scored the biggest legend of this club in Premier League era and one of if not the best ever player who wear Spurs shirt. At least he's the best in part of Tottenham history I watched. "Harry Hotspur", "Benefactor", "Divinity from N17" Harry Edward Kane scored 30 goals in this season by playing for bang average team like Tottenham Hotspur was this season. I am not exaggerating if I tell you he carry this club on his back entire season. To score that number of goals and to play outside Man City or Liverpool in club stripped from almost any creativity is real wonder. Well done Tottenham legend Harry Kane!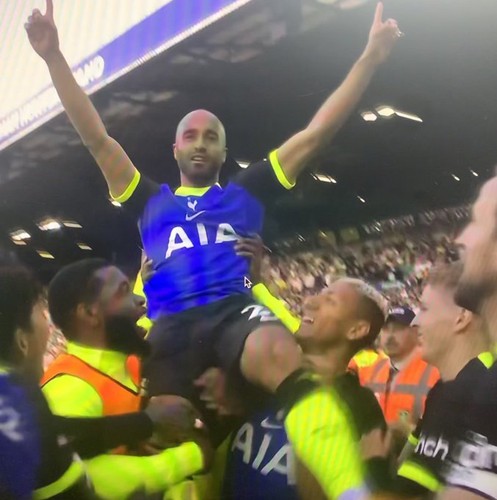 Pedro Porro also scored one goal by finishing like top top striker. Congratulations to him too. We didn't qualify for European football next season, but we scored a lot of goals. In front of ownership is big summer during which they need to find excellent new manager , convince Harry Kane to stay and sign new contract, seriously support new coach and change "excuse culture" into "winning culture" on every level.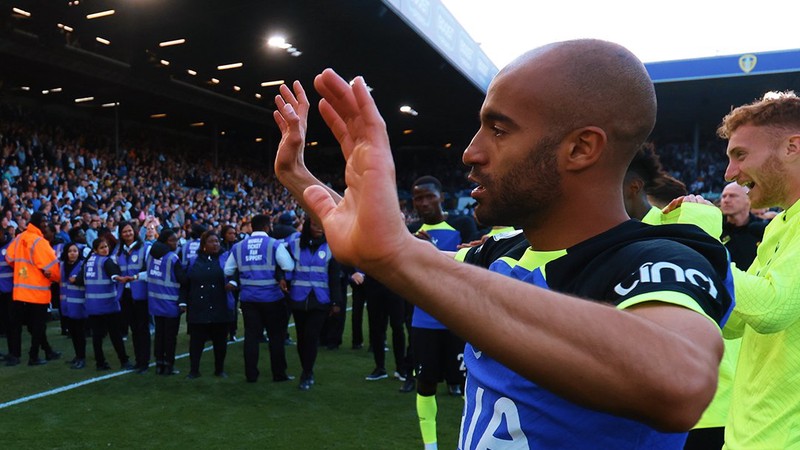 Mason did good thing by saying whoever is not ready to fight for club is not going to go to this match. He did right thing to put some young kids like Craig and that other youngster Abbott . It's important to put youngsters in the game when you are winning to build them winning mentality. Those kids will remember this day until end of their lives. Congratulations for Ryan Mason for that too.
We looked like a team in second half and that is the most important thing to be a team to play for each other and fans on the pitch. I hope that will be the case next season. I know it was just Leeds not to good squad, I know we need to improve in passing, to become more agile and quick in play, to find better defenders and midfielders for next season. I might be delusional, but part of me hope that Daniel Levy will finally do right thing appoint Gallardo on long term, extend Kane's contract and buy serious players on positions we are short at like goalkeeper, defenders and creative midfielder.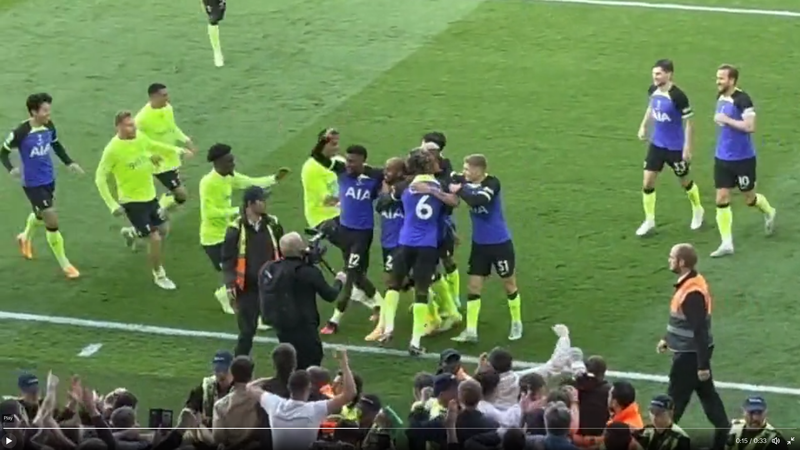 I am happy for win, for Kane's two goals, for Pedro Porro goal and most of all for Lucas who said good bye to the club on proper way. It wouldn't be justified that it was after bad pass against Liverpool or loss against Brentford. This goal in Amsterdam style is the proper - Tottenham Way! COYS COYS COYS COYS!