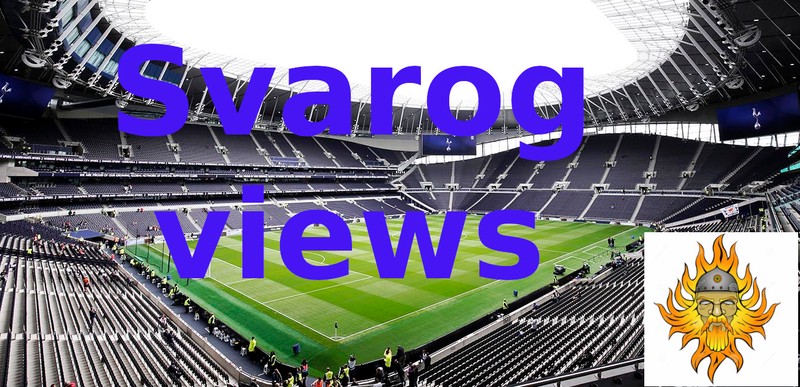 First I must ask who did we win today ? Was that Bournemouth or AC Milan from late 80ies with Gullit, Van Basten and Rijkaard ? I am asking because in the beginning of the game and second half I thought it's AC Milan from golden era. I thought their striker K. Moore is no less than Marco Van Basten. Yes he is Van Basten for Tottenham back line in this game which was Sanchez-Lenglet-Davies. I was shocked to see Emerson Royal in squad again after he showed his true face against Sporting with that no look pass. I was shocked to the point that I decided to get drunk 1 hour before the game! LoL!
Beginning of the game was abysmal. Spurs could be 2 goals down after 3 minutes. Header done by alone 2m high striker ended just over bar, big chance was saved by Lloris, back line looked like not good for Championship and not for Premier League. They capitulated soon after half counter and one alone rabbit running with fake Hakimi 5m behind him. Striker scored of course. It was to easy. Spurs woke up around 35th minute and started to play very weak and stupid football without any creativity. Fake Hakimi pushed me over the line when he didn't pass to alone Skipp on right wing, but sent ball inside where it couldn't find Spurs player and when he almost shot down Elon Musk satellite with his volley attempt. That brought the worst swearing from me on twitter.
Second half brought Lucas instead of Skipp. Brazilian did what he does usually run like headless chicken. Half started in winning way as we conceded second after fake Hakimi and Davinson Sanchez lost duel with Van Basten who scored his second goal. I think he actually never scored two goals in one game until now... LoL! Conte prepared substitutes and just when he wanted to bring out Sess Hojbjerg sent INTELLIGENT low through ball in space to him! That is real football, pass in space, pass which ruin defense. When it finish with clinical strike and goal it is pure beauty. Sess scored and stayed on pitch more after that. We were back into the game. Soon after Perisic came in and fake Hakimi finally after a lot of screaming by fans went out. Sess and Ivan were wing backs and we actually started to play something which looked like football. High crosses were however almost always cleared by tall defenders, but then came corner from right side.
Ivan Perisic and expert for corners from right side sent wonder ball, defender and goalkeeper didn't communicate the best, ball came to Davies who used his head to score for 2:2 and full return into the game! Disorganized not to clever attacks, dozens of corners by Son, one bad free kick and just when it looked it will end like that corner from other side happen. Son sent ball Bentancur who meanwhile came in tried to do header, ball deflected from defender to him and he sent it inside goal from 7-8m from goal. That was enough for "He's the reason" song and hard earned win!
However this win was pure luck. Miscommunication and happy deflection made us win. This win is not making us smarter or convert abysmal performance from first 30 minutes better. It doesn't make back line good, it doesn't mean we are creative or play well. We need to remove fake Hakimi from his position, he is not clever enough for this team, he lacks skills, he is not player for this club. Djed Spence and Matt Doherty are surely better. I could accept even Lucas on his position. I can't comprehend him anymore not after no look pass and this volley and this wrong decision from today.
Instead of easy win of 0:3 we hardly won 2:3 with big luck. I'd rather save that luck for Champions League or some derby game in Premier League. We spent it on Bournemouth! On the other side we won, 3 points are here, next game in Marseille is on Tuesday and we must get something from it or we're going out of Europe. Let's prepare for it and actually SHOW UP there despite some players and Conte himself already called it "final" and we're famous for not showing up in finals. Let's go to next opponent. I just hope Antonio will not repeat this craziness of squad in future and that he is writing off stupid players and plans to bring smarter and better in! COYS!