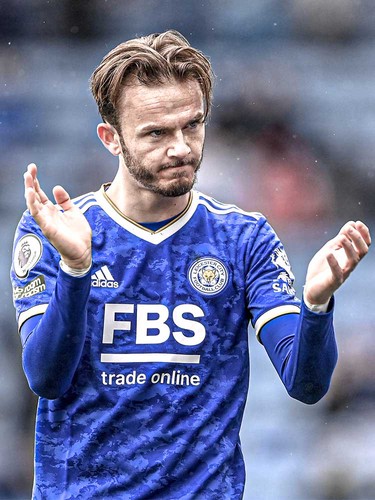 Famous Italian journalist Fabrizio Romano said well known phrase "Here we go" for transfer of James Maddison to Tottenham Hotspur! Ex Leicester player ended first part of medical test and will soon sign contract with Spurs! Daniel Levy got discount on fee and as far as I read it will be 40 million plus some addon. Everyone know James is football master. I still remember his pure masterclass goal in Tottenham Leicester 6:2 match in first part of last season. This player knows knowledge for sure and he is long waited creative player in lily white. He is above Odegard and Bruno Fernandes in some stats and I really believe we got player at least on level with those two. James rejected Newcastle to join Spurs. Some fans quote his anti Bale statements from before, but who cares for that, he's professional footballer.
The best thing is fact that Harry Winks will go other way to Leicester for 10 million. What our journalist would say "Find your level, dominate there, then go one level up and repeat process." I hope Winksy will rock in Championship and return in Premier League next season. Good luck Winksy! :) I hope Dele Alli will follow his path and do the same.
So far Tottenham made Kulusevski deal permanent, will make Porro deal permanent ,signed according to Pagliuca and Buffon "fantastic and generational" goalkeeper in Guilelme Viccario and excellent playmaker Maddison. Talks with serious defenders are ongoing too. It seems like Tottenham mean business this summer.
Only thing which is ruining happiness are voices that Bayern Munich wants Harry Kane and that they sent offer to Spurs worth of 70 million which was instantly rejected by club as Daniel Levy is not keen to sell Kane under 100 million. What worries me are voices that club from Germany agreed personal terms with Harry Kane. I hope England international with stay one more season to play with Maddison and others in Spurs shirt. If he leaves I strongly suggest buying another striker because I don't believe Richarlison is answer on that position.
James Maddison welcome to Tottenham!