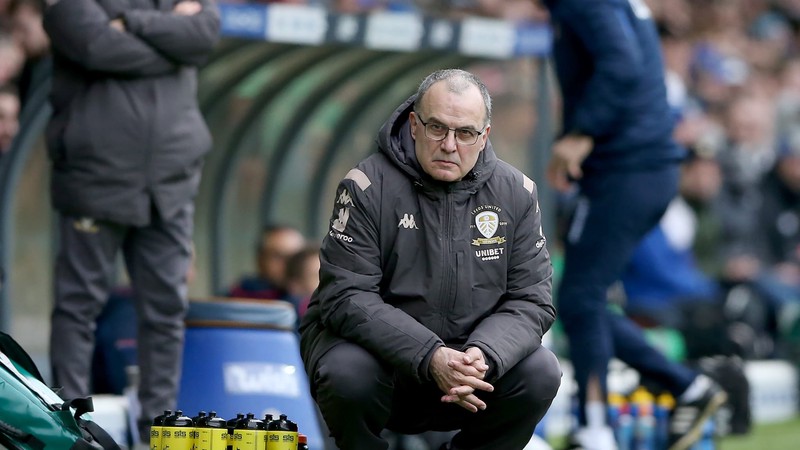 When the biggest football gentlemen play 4:3 or 3:4 they usually stop themselves for a while. Well that's not true for Leeds coach Marcelo Bielsa! Argentinian coach and Italian Leeds United owner obviously have no fear from UEFA. Why should they when man for contact with national football associations came from Serbian ping-pong (ling-long) league ? Yes, Marecelo Bielsa did it again in next game! Ladies and gentlemen welcome to Leeds United - Fulham 4:3 game review.

Jurgen Klop said Liverpool need to earn money to buy new players. After last week 4:3 win against Leeds they suddenly started buying players from no less than Champion of Europe Bayern Munich. Sums like 50,000,000 are no problem for them now and they didn't sell anyone. Where did they earn that necessary money ? We all know where... I thought that's it, but I was wrong again! Real gentleman there was Marcelo Bielsa not Jurgen Klopp. He prove that against Fulham.

Game started in boring style, effortless Fulham defense concede easy goal and I thought that's it. However referee who was also "in the game" concerned where this game will go gave one of the funniest penalties for Fulham for the slightest contact. If there was a contact at all. Diving after was for Oscar prize in terms of yellow card. Mitrovic scored for 1:1. Ball went under Leeds goal keeper sending us message I could save it, but I'm not allowed... Referee eager to satisfy Malaysian syndicate soon gave one to Leeds after little push in the back of lad from Elland Road. Serbian Ling Long type of penalties and 2:1. Referee didn't give fouls like that on center, but when in the box he was merciless... LoL

Effortless Fulham defense didn't calm down until they conceded 2 more goals and made it 4:1. I start to think how they will not earn single point in this season, but out of nowhere De Cordova-Reid scored for 4:2. That goal turned on alarm in my head! OMG is it happening again ? I asked myself. I started to complain on Tweeter how I didn't bet 4:3 hoping it will go in 5:2 direction. 5:2 is easier for me to comprehend than 4:3 despite odd is almost always 100 too. Aleksandar Mitrovic made my worst fear come true with his destroyer-style header in 67. minute for 4:3.

Transformation which happens after that was quite incredible. Fulham until then effortless defense started to play seriously, to track players, goalkeeper who didn't catch almost anything suddenly converted in some kind of octopus which saved 3 consecutive shots from close range on his goal. Fulham stopped to be any threat in attack. Leeds players started making bad passes in front of box and Fulham players started to give them ball soon after they take it. Free kick from 16m for Leeds, but guess what taker hit live wall in abdomen! Bielsa was worried on the bench because final result came to early and all were not "in the game".

Last hope for me was that someone "out of the game" will make it 5:3 or 4:4, but Mitrovic started hiding behind Leeds defenders. Way how Leeds destroyed one counter attack with ball straight in foot of defender from the box, above described free kick and disgraceful running of Leeds lad toward corner to save the ball instead to score 5th rise concerns. It was clear 4:3 will be final result.
Question is who do they plan to bring to Elland Road now when they need odd of 100x100 to bring him ? Who is that expensive ? Will hard earned money end in transfer budget or Italian owner will keep all for himself in "Balkan" style ? Third and the most important question is "Will Bielsa do it again 3rd time in a row ?" I think not because his statement after was "I dont' think we'll continue scoring goals from all chances we are creating." Is that slang how gentlemen are saying "Don't expect more of 4:3 from us" to someone who is behind all of this these days ? LoL

It reminds me of one family friend who won on roulette by putting all on number 29, then took all winnings and put it again on 29, then after second win took all prize money again on 29 and when asked "Are you crazy ? Do you really think it will go 3 times in a row ?" he replied with legendary words "No, I just want to see shaking of hands of croupier woman who put little ball between numbers." LoL It was not about money but fun. I don't think Bielsa is such player, but this what he's done in first two weeks is more than all other clubs from Premier League did in entire previous year.

Well done football Gentleman!