Stellini will be sacked. He absolutely deserved that with shocking line up and tactics against Newcastle. I am not sure it's just his fault, but standing and watching conceding goal after goal until 5:0 was not right. Four at the back with two wing backs incapable of defending was catastrophic decision. Trolling after the game like we played good in some moments and that we are still in top 4 race was even more wrong. He has to go.
Question is why when you wrongly sacked Conte who kept us somehow on 4th position you didn't appoint someone but give job to his assistant ? Harry Redknapp would accept to jump in until end of the season if Pochettino, Enrique or Nagelsmann have no courage to sit on the bench and face Newcastle, Man United and Liverpool. Harry told to Talk Sport he is ready to jump in if call come, but also that he is not expecting one. Harry is manager who first qualified for Champions League with Tottenham. He turned Modric into what he is now, he knows football, he is experienced. He is old, but more than capable to lead this squad until the end. One of my favorite managers from the past.
Board is thinking about appointing Ryan Mason for coach until end of the season. He was with squad last seasons. He is also not bad. He was in this position once after Jose Mourinho has been sacked. Football London journalist Allasdair Gold told his training sessions are innovative and interesting. We won couple of games under him near the end of the season, he almost qualified for Champions League, but Dier's hat trick of mistakes against Leeds and Reggi's own goal and bad performance against Aston Villa stopped us. He played against Manchester City in League Cup final where we lost 1:0. Yes City was much better in first half, deserved 3:0 lead, but we were good in second when we unlucky conceded near the end of the game. I remember him calling players mates. Even Harry Winks was solid under him. Winning on last day against Leicester 2:4 was nice to watch. That was "attacking free flow entertaining football".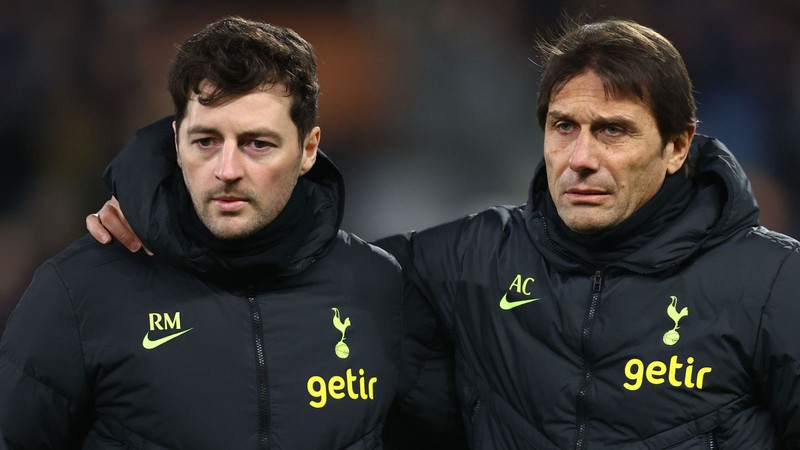 What would I do if I need to decide ? I'd put Harry Redknapp until end of the season while Mason would be his assistant this season and first coach next. Why would Mason be good ? First it's very unlikely Daniel Levy will resign before summer. It's less likely he will sell deadwood players for lower price. It's even less likely he will buy more than 1-2 good players in the summer. That's when Mason comes in. He is ready to accept all players we've got, Winks, Ndombele, Lo Celso, Reggulion, Gil, Rodon, Spence to mention some. They will all be part of squad and he would rotate them with others. That could help them to regain some of their value and faith in their skill and owners could maybe sell some of them after and buy better. He's also Tottenham through and through and enforces training with the ball, stuff like passing, football actions etc... and not just dull gym work and play in the circle with the ball or running into emptiness. Yes I was entertained by watching Leicester Tottenham match in last week of 2020/21 season and all those Bale and Kane goals.
Whoever sits in this "electric chair" before Man United and Liverpool games with this state of our squad in this moment deserves big respect. Big up for both Redknapp and Mason.